Learn how to draw your own manga characters with Queenie Chan
About this event
Interested in designing your own manga character? Starting with the basics of drawing a manga face, we'll then move onto designing costumes for the body, and writing a short backstory for your character. Worksheets provided!
Suitable for ages 8-12. This event will be held online via Zoom - you will receive a link to access the Zoom prior to the event.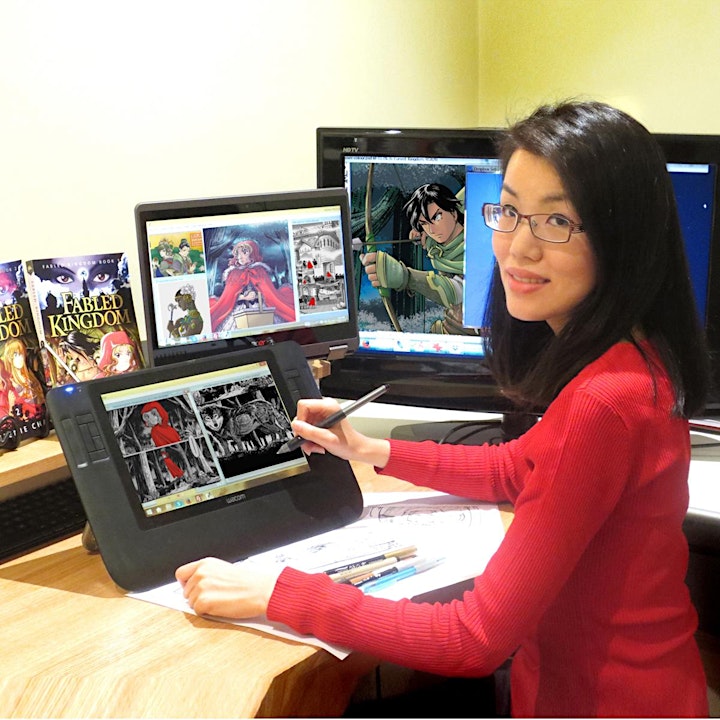 About Queenie Chan:
Queenie Chan was born in Hong Kong, and migrated to Australia when she was six years old. Her first published work was 'The Dreaming', a mystery-horror series for LA-based manga publisher TOKYOPOP, which has since been translated into multiple languages. She then collaborated on several graphic novels with best-selling author Dean Koontz for his 'Odd Thomas' series, as well as with author Kylie Chan for 'Small Shen'. After that, she worked on several anthologies, and completed a fairytale inspired fantasy series called 'Fabled Kingdom'.
She is currently studying for a PhD at Macquarie University, and creating a series of biographical young adult comics on famous historical queens called "Women Who Were Kings". Please visit www.queeniechan.com for more information.