Description
About Climathon
Mandurah joins over 100 cities worldwide in this hackathon, where teams compete in developing innovative solutions to their cities' major climate and sustainability challenges.
Register now as a group or individual and find a solution to this year's challenge with like-minded entrepreneurs, students, researchers, sector professionals and innovators and be coached by local leaders from academia, business and government.
Free to join, we will coach, feed and entertain you for two days. Spread the word and take part in Mandurah's sustainable and resilient future!
---
How it works
Inspiration: We'll kick off with a couple quick presentations
Team forming: You can register as a team if you want, but if you're missing a team member or registering as an individual then we'll help you find teammates.
Ideation: Once teams are formed the brainstorming begins! Come up with a bunch of ideas and pick the one you want to work on for the rest of the hackathon.
Developing: We'll leave lots of time for you to develop your idea and prepare your presentation.
Presenting: Each team will present to a panel of judges, who will pick the winning teams.
Celebrating: Unwind and celebrate what you've achieved in less than 24hrs over a drink and something to eat.
---
Your challenge to solve:
Can the responsible management of urban trees and gardens support our local wildlife and community?
The City of Mandurah encourages Climathon participants to propose ideas and solutions to encourage local residents, businesses and organisations to get involved managing urban tree health, to reduce urban heat island effect and the rate of decline in local trees and increase wildlife corridors and creating fauna-friendly gardens.
Introduction
In a time of obvious climate change, increasing social change and continuing urban development; is the responsible management of urban trees and forests part of the habitat management solution and how do we get community buy in?
Challenge Description
An identified hurdle for local fauna is the decline in available habitat, particularly trees. While the City of Mandurah has designated tree protection areas in areas of environmental significance, more can be done to increase the percentage of urban tree canopy. This would be of benefit to both our local community in reducing the impact of urban heat island effect, and our wildlife, by providing them with additional opportunities for foraging, nesting, roosting and protection from predators.

Challenge Context
Australia is one of seventeen 'megadiverse' countries that make up less than 10% of the global surface but support more than 70% of the earth's diverse species. Western Australia's South West, including Mandurah, is a noted international biodiversity hotspot; home to a number of endemic flora and fauna that are highly impacted by current changes to our natural environment.
The City of Mandurah boasts Ramsar listed wetlands, plays host to a range of migratory shorebirds and is well known for the critical habitat it provides to vulnerable wildlife, including the western ringtail possum, black cockatoo and fairy fern.
Recently, the Mandurah Environmental Volunteer Action Committee has identified that local wildlife plays an important role in connecting our community with nature and is passionate about ensuring these animals have the best chance for continued survival.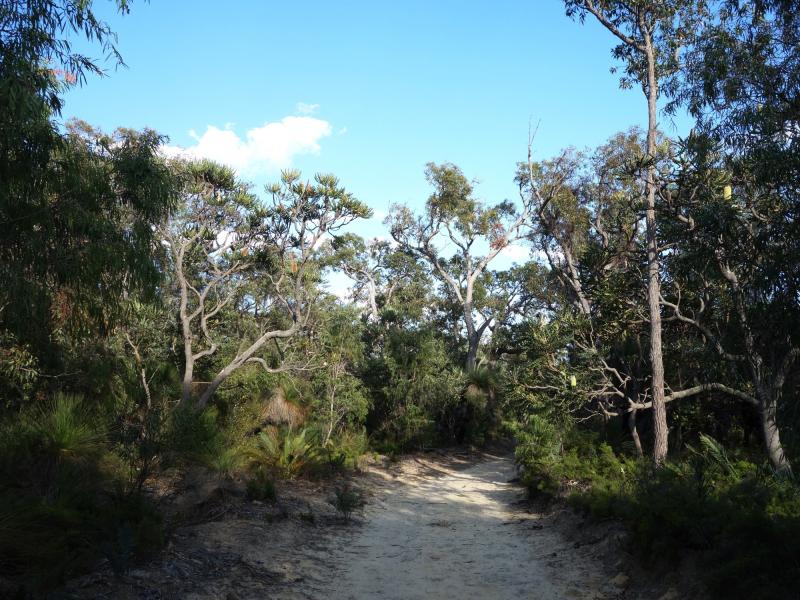 image: Parks and Wildlife Service/Yalgorup National Park
---
Why participate?
Come up with the next big idea for managing urban tree health
Meet like-minded people
Win and accelerate your idea with the Climathon partners
Have fun!
---
Frequently asks questions (FAQs)
How many people are allowed in a team? Teams must contain 3-4 people. Individuals can't compete but we will help you find at least one other person to form a team with (see below).
I already have teammates, can I just participate with them? Yes! But you need to be 3-4 people, you can also invite others along on the day.
I already have an idea, can I bring it to the event? Yes, we will give you the opportunity to tell others about your idea on Friday night and people can then join you to form a team.

Can I still participate if I don't have an idea? Of course! You will join a team and together you'll come up with some great ideas!
I don't know anyone else attending, how will I form a team? We have your back! We have built in a number of ways for you to meet other people who are in the same boat and will help you form a team with people you want to spend Friday and Saturday with. Friday will start off with some casual networking and we will help everyone with the team formation.

---
I have another question, who can I talk to?
Send an email to Karla Fox-Reynolds
karla.fox-reynolds@curtin.edu.au