About this Event
PRICE
Waged: $55 (pay via eventbright or by contacting organiser)
Concession: $45 (please contact organiser about how to pay)
Create your own Healing Mandala. You will learn the basics of mandala art using water colour pencils. All levels of experience are welcome in this workshop which will inspire you to explore your own creativity and healing through a journey into the Sacred Mandala
Mandalas have been around for thousands of years among various cultures. They are considered to be Sacred Art as they encourage healing on a deep level.
You will be guided every step of the way from beginning to end in creating your own personal Mandala. We start with a guided meditation to focus on your own issues and questions. Instruction and suggestion on color combining and technique will be given. You will be using water colour pencils on paper. (acrylic paints are an added option if you are experienced)
The process of creating a mandala is very calming, meditative and allows you to fully focus on your intention and the art process itself. The technique itself is very easy to learn, even if you have never painted before. Most so called 'non-creative' people find Mandala painting surprisingly simple and are always astonished at their results.
Mandalas are healing in more ways than one. Firstly the process of making the mandala itself is very healing as it takes you into your creative zone where all you troubles fall away. Your focusing abilities will be heightened, and a general feeling of peace and calm will settle in your soul as you are honoring your innate creative self.
Viewing your mandala (or someone else's), is also very healing as it encourages you to loose yourself as your explore the mandala with your mind.
ABOUT YOUR TUTOR
Tania Williams is an artist and a naturopath with a special interest in 'Art that Heals'. She started teaching Creative Art and Mandala workshops in 2011 while living in New Zealand. As her entire family are artist, Tania was exposed to the creative way of life from a young age, winning her first art prize at the age of 9. Tania has exhibited her art both in Australia and New Zealand, and her works are in collections all over the world.
Tania is drawn to Mandala painting due to its sacred and contemplative aspects. She loves teaching people how to incorporate this healing art into their lives.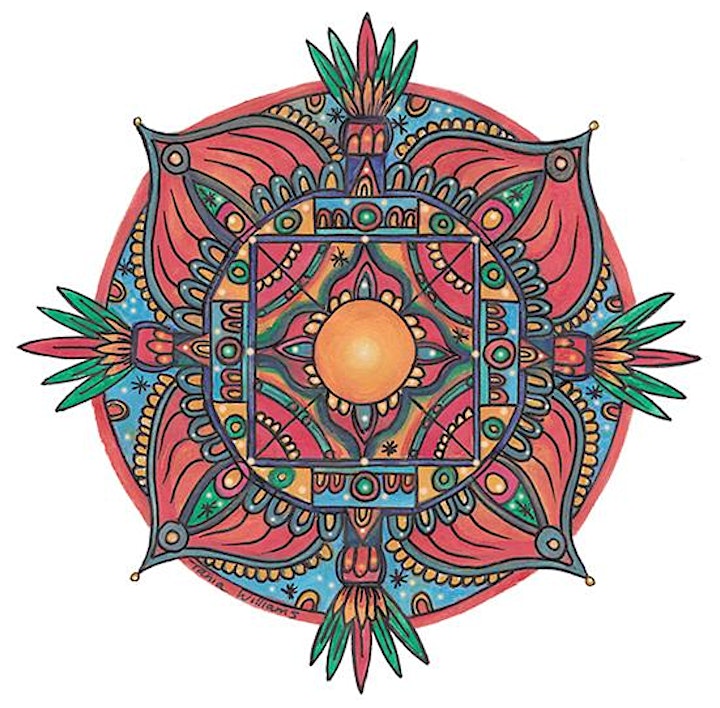 All inquires to Tania Williams. Email: taniarts15@gmail.com
Bookings must be paid for before the 11th April.
WHAT TO BRING: Enthusiasm and an open mind.
INCLUDED: All materials, coffee, tea, and lots of Encouragement