Location
Building 200A, Brodie Hall Atrium and Bankwest Lecture Theatre
Curtin University
Kent Street
Bentley, WA 6102
Australia
Description
Curtin University's Faculty of Health Sciences is hosting a public lecture by Melinda Fitzgerald, Professor of Neurotrauma at Curtin University and the Perron Institute, as part of Research and Innovation Week 2017.
Professor Fitzgerald will present her research on the response of the nervous system to injuries including concussion, how these injuries are managed, and what may improve patient outcomes.

About the lecture
Traumatic injury to the brain or spinal cord invariably has serious and long-term functional consequences.
Following trauma, cells in the lesion site die rapidly, with resultant immediate loss of function. In addition, neurons and supporting cells in the area beyond the initial lesion are vulnerable and can undergo delayed death leading to further progressive functional loss.
In this public lecture, Professor Fitzgerald will talk about treatment strategies for neurotrauma, including outcomes of her research, with a focus on milder injuries like concussion.

About the speaker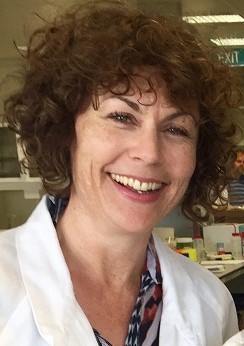 Melinda Fitzgerald is Professor of Neurotrauma at Curtin University and the Perron Institute, located at the recently-opened Sarich Neuroscience Research Institute.
Her research is focused around understanding how damage spreads following neurotrauma, such as traumatic brain injury.
She has used the findings from these fundamental studies to design and test treatment strategies, including nanotechnologies and combinations of pharmacotherapeutics.
Registration, networking and refreshments from 5pm in the Brodie Hall Atrium in the John Curtin gallery, Building 200A.
The lecture commences at 5.30pm in the Bankwest Lecture Theatre, Building 200A.220.
For a campus map please CLICK HERE