Sales Have Ended
Registrations are closed
Thank you for purchasing your ticket(s). Registration opens from 7.40am at the University Club of Western Australia on Friday 15th September 2017.
Sales Have Ended
Registrations are closed
Thank you for purchasing your ticket(s). Registration opens from 7.40am at the University Club of Western Australia on Friday 15th September 2017.
Description
The WA Branch of the Australian and New Zealand Society for Paediatric Dentistry is proud to present "Managing the Complications Following Traumatic Dental Injuries". Led by eminent international keynote speaker Professor Lars Andersson, this meeting promises to be a great resource for all dental professionals.
Professor Lars Andersson has published extensively in the field of traumatology, orthognathic and implant surgery. He has been textbook editor and chapter author in the fields of both trauma and oral and maxillofacial surgery, was Editor in Chief of the internationally renowned scientific journal, Dental Traumatology from 2007 to 2015 and is the Immediate Past President of the International Association of Dental Traumatology.
Professor Andersson will be joined by well respected dental specialists in Endodontics, Paediatric Dentistry, Orthodontics, Oral Surgery and Periodontics to provide a well rounded interdisciplinary program discussing the short term to long term management of the complications that arise from traumatic dental injuries.
Program
Friday 15th Septebmer 2017 at The University Club UWA
Registration opens from 7.40am
Lectures: 8.00am - 5.00pm (Morning tea, lunch and afternoon tea provided)
CPD 7hrs
Dr Vanessa William / Dr Mike Razza
Opening address and Case Presentation
Professor Lars Andersson (International Keynote Speaker)
Traumatic Oral Injuries - Where are we today?
This lecture will give an present status overview of trauma in the society, oral vs bodily injuries, incidence, prevalence trends, economic impact of trauma, public health implications, how to decrease injuries and costs for the society and reduce complications, prevention, increasing lay and professional knowledge and how to best organize emergency dental care
Dr Sheyda Khadembaschi (Paediatric Dentist)
Managing complications of dental trauma through interdisciplinary care
The complications of dental trauma can range from relatively minor areas of hypomineralisation of the clinical crown to severe malformations of permanent tooth development. The severity of possible complications are dependent on the direction and speed of the traumatic force in addition to the stage of dental development. Dental trauma can have aesthetic, functional and physiological consequences requiring a team approach for ideal management. This lecture will aim to cover the different types of complications in the permanent dentition, how and when they occur and when to seek interdisciplinary care.
Professor Paul Abbott (Endodontist)
Short and Long-term Endodontic Complications following Trauma to the Teeth
Trauma to the teeth may result in a wide range of complications, many of which are related to the pulp and peri-radicular tissues – such as pulp necrosis with infection and various types of tooth resorption. Some complications may be relatively simple to manage while others are complex, and some cannot be treated which ultimately leads to tooth loss and the need for a prosthesis. Complications may occur immediately, relatively soon after trauma, or many years later. The latter are particularly important to understand and the reason why traumatised teeth require regular reviews so complications can be found before they become too advanced.
Professor Lars Andersson (International Keynote Speaker)
Strategies to avoid and manage complications following anterior tooth losses in young growing patients
When teeth are lost in patients who are still growing, complications like inhibition of the development of the alveolar process and atrophy will take place. The lecture will present strategies how to manage such complications. Different treatment alternatives can be considered such as prosthetic treatment, orthodontic space closure and autotransplantation of another tooth to the anterior region. Implant treatment is contraindicated in the young growing patient because it interferes with growth and the lecture will present how to assess when implants at earliest can be placed in an adolescent patient to avoid complications. The various alternatives when treating a patient with tooth loss in the anterior region must always be related to the growth status of the individual patient. The importance of timing and a multi-disciplinary approach to these cases will be emphasized.
Professor Lars Andersson (International Keynote Speaker)
Soft tissue management and how to avoid complications
More than one third of all dental traumas are combined with soft tissue injures involving the gingiva, oral mucosa or skin. Each of these locations has specific treatment demands and neglect may result in a number of complications such as discoloration, continuity defects, tissue loss or scar tissue. Given correct management in the emergency situation favorable healing of the oral soft tissues is in most cases possible due to good vascularization. To manage such injuries and avoid later complications, principles of assessment, selection of anesthesia and management for abrasions, contusions, lacerations and tissue avulsion will be presented.
Dr Mike Razza (Orthodontist) & Dr Brent Allan (Oral Surgeon)
Autotransplantation - Planning from an orthodontic and surgical perspective
This is a look at case studies and research to present alternatives for handling orthodontic cases with spacing in orthodontic treatment planning. Clinicians can confidently consider autogenous transplantation as a viable alternative to implant placement.
The discussion will include information to assist the clinician to enhance the dental aesthetic and functional out comes for their patients when considering autogenous transplantation as a tooth substitution alternative.
A view into what research is moving toward in auto transplantation and why auto transplantation may be considered in cases that previously would have been overlooked.
The importance of communication and planning of cases alongside the Oral and Maxillofacial Surgeon in the team will be discussed. What are the criteria when looking at complex auto transplantation cases?
The important surgical aspects of auto transplantation will be discussed using examples of treated cases. The transplant bed preparation and the extraction of the tooth to be transplanted will be discussed outlining important technical considerations. Early and long term complications will be discussed including transplant failure and transitioning to implant replacement.
Can we reduce certain limitations that currently exclude auto transplantation and expand the boundaries of this useful treatment alternative?
Dr Wendy Gill (Periodontist)
Planning the future implant patient and site
As dental professionals we are often focused on the retention of teeth in the young patient at all costs. The lecture will focus on the need to consider the long term impact on a future dental implant site when the prognosis of the tooth is essentially hopeless. What surgical strategies should be employed to managed the site at the time of tooth removal? We will explore the long term outcomes of procedures such as root burial and site preservation with regards to when different surgical modalities should be considered.
Dinner at Co-Op Dining 7pm
2/11 Regal Place, East Perth
Please join us with your partner for a 5 course degustation dinner following completion of the program.
There are limited tickets available for dinner. Please book early to secure your ticket.
---
Registration Closes: Friday 1st September 2017
---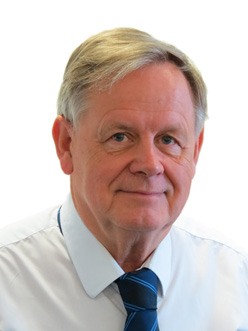 Professor Lars Andersson
Professor Oral & Maxillofacial Surgery
Chairman Department of Surgical Sciences
Health Sciences Center
Kuwait University,
Kuwait
Professor Andersson completed undergraduate and research training at the Karolinska Institute in Stockholm, Sweden. Subsequently he became Specialist in Oral and Maxillofacial Surgery in 1981. He defended his doctoral thesis in 1988 on experimental and clinical studies on root resorption after replantation of teeth. He was appointed Docent at Karolinska Institute, Stockholm, Sweden in 1990. In the 1990s he chaired a national specialist training program in Oral and Maxillofacial Surgery in Sweden. As a member of the first generation of implant surgeons, he directed an international implant training program. Since 2002 he has been Professor in Oral and Maxillofacial Surgery at Kuwait University in Kuwait. His main areas of clinical and research interest are trauma, orthognathic and implant surgery and he has published more than hundred articles in international Medline indexed scientific journals. Dr Andersson has been textbook editor of four textbooks and chapter author in several textbooks in the fields of both Trauma and Oral and Maxillofacial Surgery. He was Editor-in-Chief of the internationally renowned scientific journal, Dental Traumatology from 2007-2015 and was president of the International Association of Dental Traumatology 2011-2014.
This Event has been sponsored by: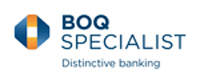 Membership
Become a member of ANZSPD(WA) to take advantage of discounted membership rates.
Please go to ANZSPD.org.au and follow the links to "Become a Member"
FAQs
Where can I contact the organiser for any questions?
Please contact Dr Vanessa William at wa.president@anzspd.org.au
What is the refund policy?
You will be entitled to a full refund until 1 September 2017; after which, no refunds will be given