Description
Small businesses can survive in the competitive environment of today, but you need the right people doing the right job, working towards a common goal. People skills are sometimes called soft skills but often managing your employees can be the hardest job in your business.
---
Specific topics include:
- Hiring, developing, motivating and keeping good employees
- Meeting your compliance obligations without fear
- Performance management and termination
- Contractors vs employees
- Increasing productivity through your team's 'Ownership Thinking'
This workshop has been specifically designed to suit small business owners thinking of hiring employees for the first time or who have just recently employed new staff.
---
Expert Guidance From
Robyn Moyle
Robyn is an implementation and human performance expert. She runs her own consultancy business and has developed experience over 25 years working in corporate Human Resources Management. Robyn operates from a belief that everyone deserves the opportunity to experience the joy of inspired contribution and with this in mind, has developed a business model and tools to assist business owners to deliver an emotive brand, an effective productivity & engagement model, and repeatable profits.
---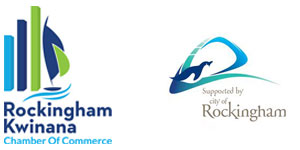 Free Small Business Workshops Brought to you by Business Foundations and supported by the City of Rockingham.