Description
Communication skills in negotiating and managing high-pressure situations become more and more important in the transition from student to career professional. But where do you go to prepare for the challenges of entering the world of work and dealing with challenging people or circumstances?
This 3-hour workshop presented by the Centre for Workplace Leadership in the Faculty of Economics and Business at the University of Melbourne will support graduate students in developing effective ways of managing negotiation and conflict. Through a combination of facilitated class discussions and experiential exercises, participants will be introduced to the following:

Defining features of different types of negotiation and conflict

Understanding and communicating underlying positions and interests in a negotiation or conflict

Contextualisation of negotiation styles through self-assessment

How to adapt and apply negotiation styles to different situations
No matter your background or experience level, this workshop will help graduate students assess their skill level and practice and develop the skills they need.
Limited to 20 places. Only $25 for graduate students.

Afternoon tea and refreshments will be provided.
Venue: Multifunction Room, 1888 Building
---
Delivered by: Centre for Workplace Leadership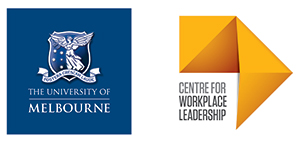 Prof Peter Gahan, Centre Director
Dr Jesse Olsen, Senior Research Fellow
Dr Mladen Adamovic, Research Fellow
---
GSA Programs Agreement
Before purchasing your ticket, please read the program Terms and Conditions, which includes our Pricing Information and a Refund and Close Door Policy: https://form.jotform.co/70178692664871
---