Description
"Bill is the High-Conflict expert - there is no question that he cannot answer!"

Research indicates that people with personality disorders are increasing in society at large, as well as in legal disputes in particular.
This masterclass will focus on managing personalities in conflict resolution, particularly resolving disputes involving "high-conflict" personalities. It will help practicing professionals recognise personality styles, choose appropriate intervention techniques, and maintain ethical principles while dealing with difficult people professionally and personally.
Dual Delivery Mode
This is a dual delivery mode where Executive and Continuing Education registrants and Monash Law Masters students share their classroom experience. Registrants attend for their continuing professional development; they are not enrolled as students and do not complete unit assessment for credit.
Learn about:
High-conflict personalities including the five high-conflict personality disorders

The dynamics of personality in conflict, especially the impact of "high-conflict" personalities in legal and workplace disputes

How to manage individual clients, two or more parties in disputes, and systems involving many high-conflict parties.

The phenomenon of 'negative advocates' and their impact on disputes

The key skills and methods for managing high-conflict people in legal disputes
Practice skills and methods during role-play exercises, including:
client counselling,

coaching potentially high-conflict employees,

coaching potentially high-conflict parties in separation and divorce,

mediating high-conflict legal disputes and workplace conflicts (when appropriate)

managing high-conflict complainants with government agencies

system-wide interventions to reduce high-conflict behaviour in organisations.
Who Should Attend
This three-day masterclass is a must for legal, government and allied professionals.
18 CPD Units
Please enquire with your CPD scheme to confirm how many units you can accrue.
NB: One day registrants accrue up to 6 units.


---
Presenter Mr Bill Eddy LSCW Esq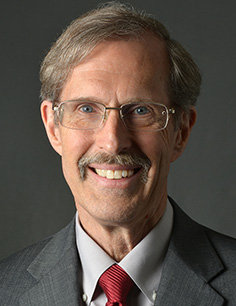 Bill Eddy is a lawyer, therapist, mediator and the President of High Conflict Institute. He developed the "High Conflict Personality" theory (HCP Theory) and has become an international expert on managing disputes involving high conflict personalities and personality disorders. He provides training on this subject to lawyers, judges, mediators, managers, human resource professionals, businesspersons, healthcare administrators, college administrators, homeowners' association managers, ombudspersons, law enforcement, therapists and others. He has been a speaker and trainer in over 25 states, several provinces in Canada, Australia, France and Sweden.
---
Single Unit Study
Please visit the Monash Postgraduate Law website if you wish to enrol in this class as a single unit enrolment for university credit or award. (Eligibility criteria apply.)
More Information
Nina Massara
P: +613 9903 8528