Description
A Path to Organisational Excellence: Successes and Pitfalls
Organisational Excellence is a philosophy for enabling organisations to deliver sustainable high performance. It is built on key principles, practices and methodologies, tools and techniques.
Key principles and practices include:
• 'Outside-In' Thinking' - acquiring a deep understanding of customer needs and experiences to drive strategy, organisational design and improvement.
• 'Change and Engagement Thinking' – understanding the employee experience and believing that outcomes are improved when people who are affected by the changes are engaged to work on the system.
• 'Continuous Learning and Improvement' - is the drive to continually improve and innovate.
Putting these values and principles into practice involves measuring, understanding and improving customer and employee experience and how they interact. An organisation's agility is dependent on the way people are enabled to read the need for change and to respond rapidly with sustainable improvements.

Qualtrics specialises in helping organisations with experience management in the areas of customers, employees, brands and products. Come along to the next networking evening and hear Vicky Katsabaris (Principal Consultant) and Edward Surpless (Key Account Director) discuss the approach Qualtrics encourages with experience management, how it works, success and pitfalls. Participate in the discussions, raise your issues, ask questions, pose problems, gain learning and ideas and most importantly network over some food and drink after the session.

Agenda
6.00pm – Registrations and Networking
6.15pm – Introduction – Alan Skinner
6.20pm – Presentation and Discussion - Vicky Katsabaris and Edward Surpless
7.00pm – Additional Q&A
7.20pm – Conclusion – Alan Skinner
7.25pm – Networking Drinks (1/2h)

Speakers: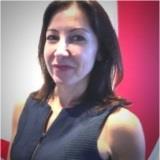 Vicky Katsabaris | Customer Experience Subject Matter Expert, APAC
Vicky Katsabaris is a principal consultant of customer experience at Qualtrics. She provides expert guidance to organisations implementing customer experience programs. Prior to joining Qualtrics, Vicky was the General Manager of Customer Advocacy strategy at Telstra, leading the team responsible for developing Telstra's corporate strategy for improving customer advocacy, including major transformation programs and the company-wide culture change program to embed a customer-centric mindset. Prior to Telstra, Vicky was the Director of Customer Experience at VMware where she led the implementation of the CX program across Asia Pacific, Japan.


Edward Surpless | Key Account Director
Edward has 15 + years experience enabling Fortune 500 companies across EMEA and ANZ to make better decisions through technology solutions.
By entering this event you agree that UTS, Business Practice Unit may use photographs or video footage taken of yourself during the event for marketing purposes including DVD production, posting on UTS Business Practice website and or social media platforms, or for future UTS, Business Practice events.


For any queries please contact:
Ph: 02 9514 3504
Email: business.practice@uts.edu.au