Description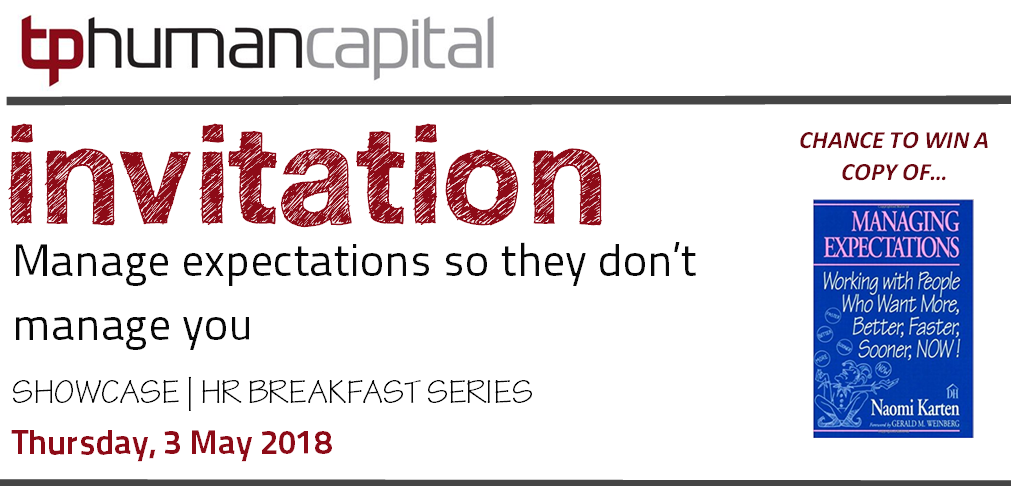 "Do more with less and have it done by tomorrow" – For many people this means working longer hours or over the weekend. Whether it is realistic or not, being able to manage expectations is a vastly underutilised skill.
Those who know how to manage expectations are able to more seamlessly navigate the priorities of a modern workplace. Why? Because they know how to communicate, organise, and direct conversations around things getting done.
Join Brian and Scott as they take you on a theatrical journey over breakfast, exploring concepts like:
The unconscious assumptions we all make

Mistaking expectations for reality

Clarifying mutual expectations

Learning to say "not right now"
Register today for an entertaining morning, a great breakfast and take away techniques to help you manage the expectations of staff, managers and customers.