Everyone used to say 'there's nothing around for new dads'... now there is, thanks to DGI. Get involved - Man with a Pram. See you there!
About this event
Attention all new and expecting dads.
Man With A Pram is hitting Ringwood this year, for our annual Fathers Day Fundraiser.
Join us with your prams and carriers at 8:30am, New Dad's, Mums Grandparents and friends as we create "the village that raises a child".
There will be complimentary coffee and some light refreshments provided by our legendary event partners from Cire and Bakers Delight. Show bags will be handed out to the first 30 attendees, thanks to our friends at Yarra Valley Toyota Croydon!
We will gather at Eastland Town Square for coffees and pastries. From there the "Man With A Pram" walk will take place, with fathers pushing their infants and children in their prams whilst socialising with others from their region.
The walk is being made safe by First Traffic Management Melbourne.
It's a celebration of new life with the arrival of new babies into our communities as well as a championing the importance of active fatherhood!
The walk will finish at Aquanation, where we will be hosting a few activities and creating spaces for new parents and their communities to connect with other local new families. Aquanation is graciously offering free pool access for families participating in the walk!
This is a great opportunity to connect with other new dads, have a feed, spend time with your kids and most of all help inspire and connect dads in this important stage of our lives.
Look forward to seeing you all there.
Tickets to this event are by donation of your choice.
**More event information to be announced in the coming days.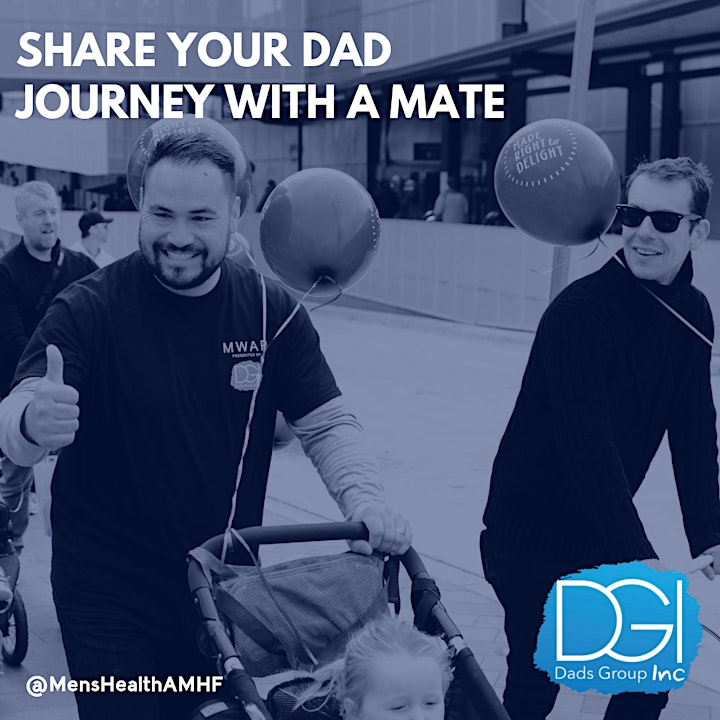 PROUDLY SPONSORED BY: