Description
Welcome to our annual interactive Q&A panel discussion, come along and be inspired by THREE esteemed expert panellists:
Joanne Fedler - international best selling author, writer and writing mentor

Claudia Karvan - much loved Australian actor and TV series creator & producer. Current show is channel 9's, Doctor Doctor
Ngaio Parr - artist, curator, founder of the fabulous Make Nice conference for creative women
---
Come and hear all about ways you can build a creative life and flourish. During the course of the evening we will discuss various topics including the ups, downs and reality of having creative careers, dealing with criticisim - your own and others, personal habits to sustain a creative life, self discipline, motivation and collaboration, the creative process of writing, performing, illustration plus more!
---
More About Your Expert Panel
International best selling author, writer and writing mentor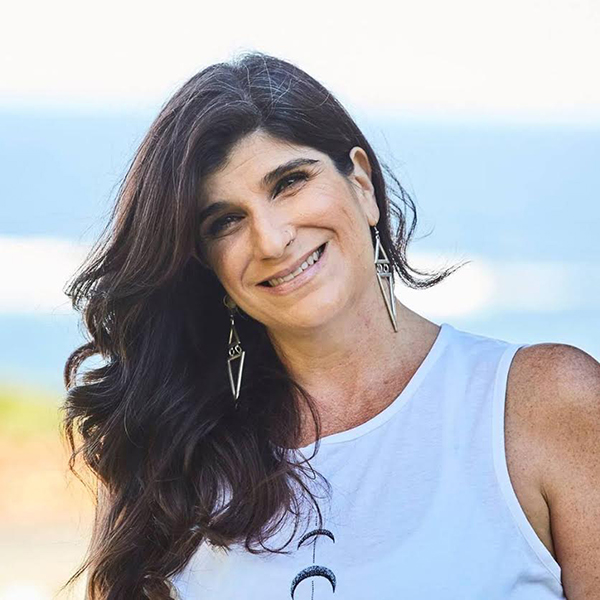 Joanne grew up in South Africa, the middle sister of three girls. Words were her friends, she grabbed them early and loved the shape they made on the page and the way they escorted her up a faraway tree and through space.
Her first novel The Dreamcloth was published in 2005. She then went on to write another nine books some of which have been published in the UK, Australia, Germany, Czechoslovakia, Croatia and South Africa. In Germany, Weiberabend (Secret Mothers' Business) made it onto Der Spiegel's bestseller list in 2008. Joannes books have been translated into different languages and have sold over 650,000 copies worldwide. Her latest book Your Story: how to write it so others will want to read it is published by Hay House.
Joanne has been teaching writing for ten years and now runs free 7 day writing challenges and an 8 week online writing programme 'The Author Awakening Adventure'. She has set up my own publishing company 'Joanne Fedler Media' to bring books into the world that have WINGS (words that inspire, nourish and grow the spirit).
Joanne lives in Sydney, close to a beach, with her husband Zed and two children who are now young adults. She spends a lot of time mentoring writers, walking along the beach, drinking coffee and looking at her toes in downward dog.
Connect with Joanne on facebook, twitter, instagram or through her website.
---
Much loved Australian actor, TV series creator & producer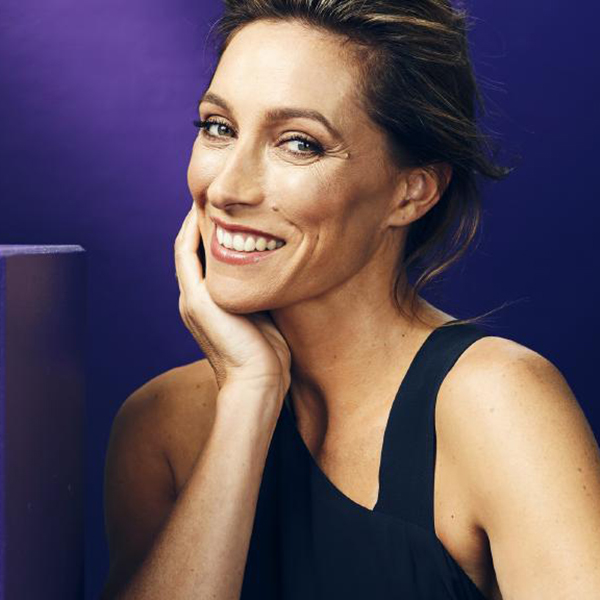 Claudia was born in Sydney, Australia, and attended SCEGGS Darlinghurst. When she was 8 she lived in Bali for a year with her mother and brothers. After returning from Bali, Karvan's family moved to Kings Cross.
Claudia began screen acting in 1983 when she appeared in the film Molly. In 1987, she went on to appear in Phillip Noyce's Echoes of Paradise and appeared alongside Judy Davis in Gillian Armstrong's High Tide that same year. When she was 17 years old Karvan secured a leading role in the Australian comedy/caper film The Big Steal. It was in 1993, that she won an FCCA (Film Critics Circle of Australia) Award for Best Actress for her role in The Heartbreak Kid.
Claudia currently sits on the board of Screen Australia. She is best known for her roles in the television series The Secret Life of Us and Love My Way. She was also a producer and writer on Love My Way. Claudia now works both in front of and behind the camera as a producer and actress. She is currently starring in Newton's Law, an 8 part legal drama series on ABC.
She is drawn to stories that strike a personal chord, such as the TV series Doctor Doctor, which she co-created and produced for the Nine Network. The series has been renewed for a third season.
Claudia has two children and lives in Sydney.
Keep up to date with Claudia in the latest season of Newtons Law, and Doctor Doctor on Channel 9.
---
Artist, curator, founder of the fabulous Make Nice conference for creative women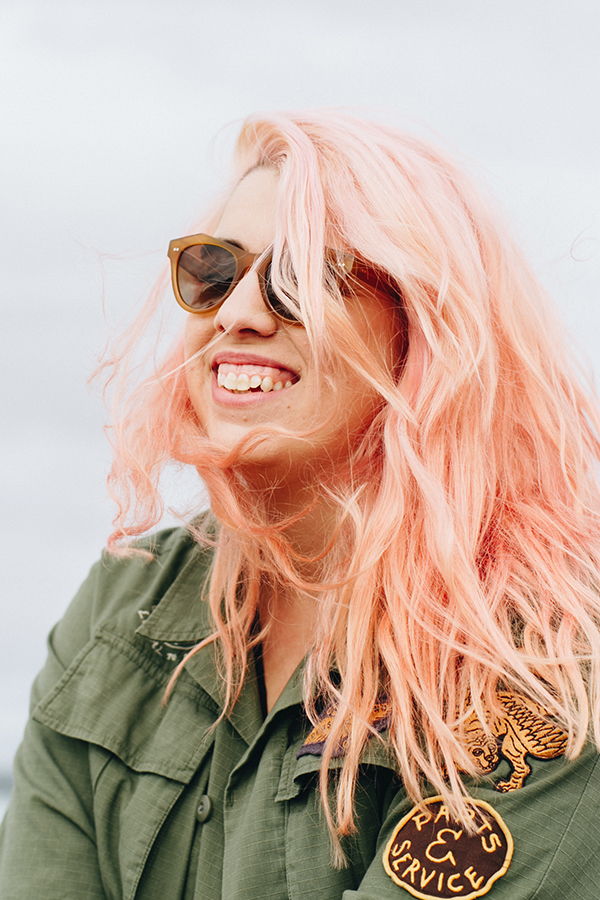 Ngaio is an illustrator, multidisciplinary designer, and curator who enjoys doing a lot of things at the same time. She works with clients like Thames & Hudson, Redbull, and Sibella Court from her independent studio. She's also the director of Make Nice, consults with companies and conferences, and teaches illustration and design at the University of Technology Sydney.
Ngaio holds a Bachelor of Design from the Queensland College of Art and the Rhode Island School of Design, and a Bachelor of Fine Arts from the Queensland University of Technology. Her background in contemporary art and theory has helped develop an open-minded and resourceful design and illustration practice. Ngaio utilizes a variety of techniques (from digital to felt-tip pen), discovering the right medium to perfectly support and articulate the concept and/or message of each project. She works with a wide range of creative and talented clients all over the world.
In her spare time, Ngaio is a fan of ice-cream (of all kinds), Law & Order (of all kinds) and listening to people trying to pronounce her name (it's nigh-oh).
You can connect with Ngaio on her instagram and on the Make Nice Instagram profile.
Having access to this type of information from such experts is incredible, come along to meet them up close and personal with our 'Creative Flourishing' panel.
---
Giveaways
We will have some amazing take home gifts and giveaways including some double pass tickets to the Sydney Writers' Festival.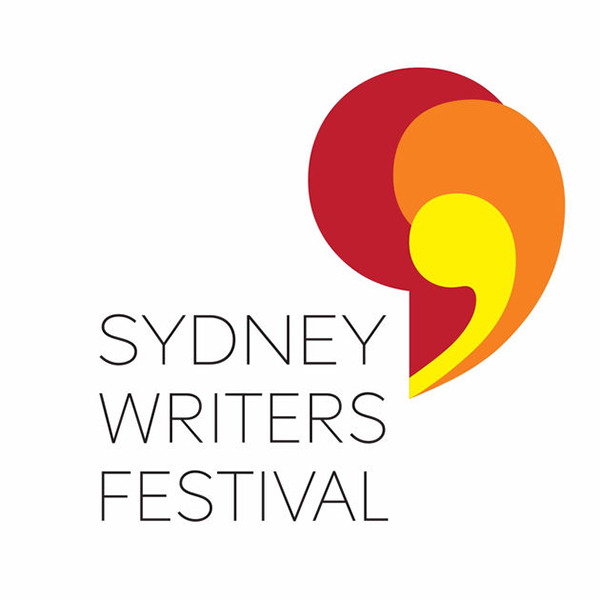 ---
About Our Venue: The Bellevue Hotel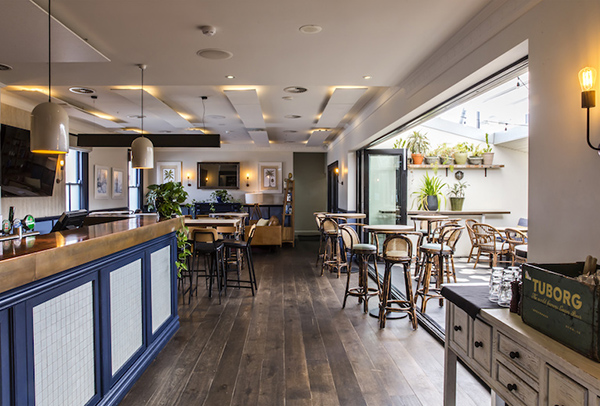 We will be hosting this incredible event upstairs at The Bellevue hotel. You can come for dinner and refreshing cocktails in this lovely light filled space.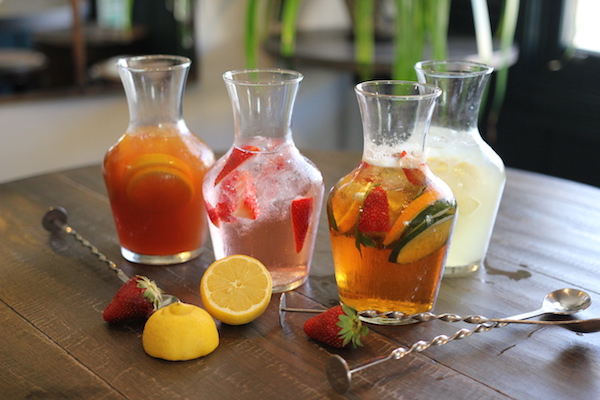 The menu offers contemporary seasonal dishes, with great value and a focus on local and sustainable produce.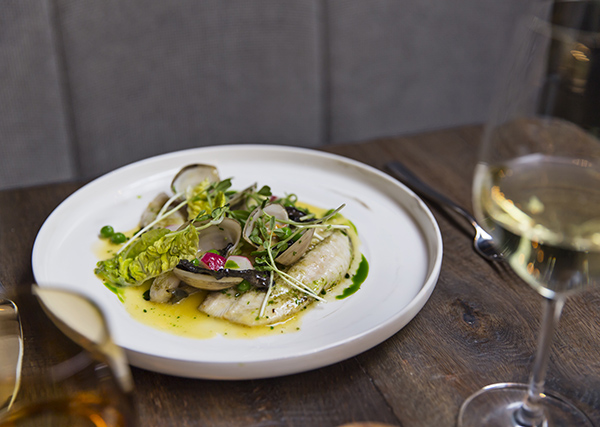 Find out more about this wonderful hotel on their Facebook and Instagram Pages.
---
At Mama Creatives we have organised an amazing year of evening talks, morning tea masterclass, expert panels, creative family school holiday workshops and more - we can't wait to see you!