Making the Business Case for a Hydrogen Inclusive Energy Future
Sales Have Ended
Registrations are closed
Thanks for registering! We look forward to seeing you soon!
Sales Have Ended
Registrations are closed
Thanks for registering! We look forward to seeing you soon!
How can RMIT contribute research on both technology and business innovation for Australia's hydrogen future?
About this event
SEMINAR 3:
Making the Business Case for a Hydrogen Inclusive Energy Future
The energy sector has been moving at a rapidly accelerating speed to develop technology to decarbonise Australia's energy mix by 2050 in line with the Paris COP 2015 goals.
Once the subject of science fiction, hydrogen is now tipped by all OECD countries as a key component of a decarbonised energy future.
Australia has hydrogen hubs funded and in development in every state and territory. Australia has also signed MOU's with South Korea, Japan, Germany, and Singapore to investigate hydrogen supply chains to provide those countries with clean fuel. The potential to attract $70 billion of investment in Australian hydrogen over the next decade is crystallising.
In order to fully actualise this potential, Australian organisations need to start developing business models to capitalise on the benefits of a hydrogen fuelled economy.
At the RMIT School of Management, we're asking the question:
How can our research contribute to Australia's hydrogen future?
Join us for a roundtable discussion and hear from hydrogen experts about how RMIT can contribute research on both technology and business innovation for Australia's hydrogen future.
Registrations are open now, we're looking forward to see you!
Our expert panellists
Hosted by Julian Waters-Lynch, this discussion will feature:
​​​​​​​
A/Professor Bahman Shabani is leading the Sustainable Hydrogen Energy Laboratory (SHEL) Group, at RMIT University. He has 23-years' industry and academic research experience with 16 years of that dedicated to various energy storage and particularly hydrogen energy systems. He has been conducting applied and fundamental studies on a range of hydrogen-based energy storage and power supply solutions for stationary and mobile applications such as: solar-hydrogen CHP systems, integrated renewable energy systems, fuel cell based APUs, unitised regenerative fuel cells, fuel cell (URFC) components, flow batteries, and etc. He has special interest in thermal management and performance enhancement techniques of energy storage solutions. He has over 50 high impact papers on various aspects of hydrogen solutions published in leading international journals. As a chief investigator, he has been involved in over $6 m funded projects on hydrogen systems in the past five years including a most recent $3-m project funded by defence innovation hub (DIH) on prototyping a URFC to be used as portable power supply solution by the Australian Defence.
Dr Fiona Simon is the CEO of the Australian Hydrogen Council (AHC), the peak body for the Australian hydrogen industry. AHC connects the hydrogen industry and its stakeholders in building a secure, clean and resilient energy future based on hydrogen. AHC's members are from a range of sectors, including energy, transport, consulting, banking and technology. Prior to joining the Australian Hydrogen Council, Fiona worked for close to 20 years in energy policy and regulation, specialising in energy retail competition and consumer protection matters. Fiona holds a Bachelor of Arts and a Doctor of Philosophy from the University of Melbourne. She has published a well-regarded academic book on retail energy regulation in Australia.
Dr Carol Bond is a Lecturer at RMIT School of Management within the College of Business and Law. Lecturing since 2004, she has 13 years' research experience working directly with Australia's multi-national gold and coal mining multinationals, coal seam gas joint ventures, the Future Fuels CRC, Energy Networks Australia, the Australian Gas Infrastructure Group, Jemena, and the Australian Hydrogen Council. She specialises in researching and designing solutions to business challenges relating to social license, corporate social responsibility, and stakeholder engagement. Carol speaks regularly at energy industry events on these topics. Carol holds both Master's and Doctoral degrees from the University of Queensland.
​​​​​​​​​​​​​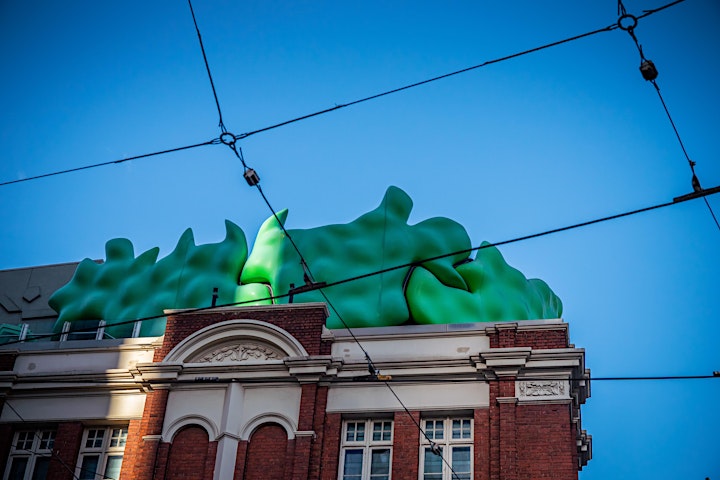 Organiser of Making the Business Case for a Hydrogen Inclusive Energy Future