A condensed presentation of the entire path out of suffering and towards enlightenment. Cultivate a peaceful mind and bring meaning to life.
About this event
Geshe Sherab will deliver a commentary on Lama Je Tsongkhapa's Song of Experience. These verses are a condensed presentation of the whole of the Lamrim Chenmo; short and easy to digest. They show how we can become a more loving person, with a more peaceful mind, through following the practices of the path, thus ultimately ensuring that our lives have meaning.
There will be a live Q&A with Geshe-la at the end.
Registration
This event is by donation. Please offer what you are comfortable with.
Offer a 'virtual khata' by donation and dedicate it to something close to your heart. Geshe-la will receive your details and donations.
About the Presenter
Geshe Thubten Sherab will be livestreamed to Australian FPMT centres in an exclusive event today.  Geshe-la is a highly respected and experienced international teacher, whose tours to Australia have earned him a reputation as warm, wise and accessible. He teaches in fluent and excellent English.
Geshe-la connects well with western students, presenting the Dharma in a humble manner, clear, quiet and accessible. Born in Nepal, Geshe-la became a monk at age nine. He won his Geshe (Ph.D.) degree at Sera Monastery, with an additional year of study at Gyume Tantric College, in 2001. He served as Director of the FPMT Board for several years, and in his early forties went into a year-long retreat. He was then appointed headmaster of Kopan Monastery, where he oversaw the entire education program, including debate and tantric training. For the past few years Geshe-la has been teaching at FPMT Centres in USA, Canada, Mexico, Asia and Europe.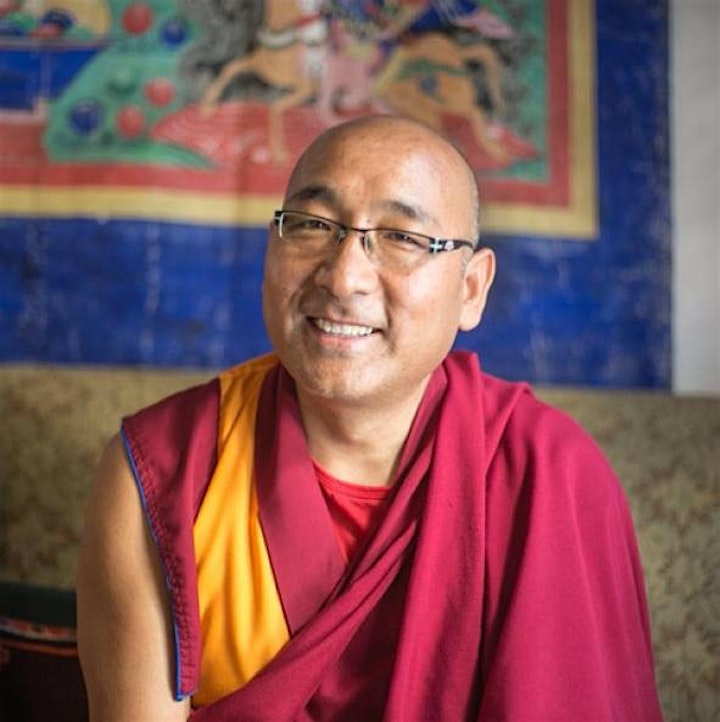 Organiser of MAKING MY LIFE MATTER: the Peaceful, Loving Path (Geshe Sherab)