Making JYUBAKO, Stacking Boxes - Woodwork for Fun
About this event
Making JYUBAKO, Stacking Boxes - Woodwork for Fun
Tutor : Clare Solomon
2 days, total 12 working hours  
$340 inc.GST
26 ~ 27 February 2022
* Please note that the 1st day finish at 18:30
Jyubako = Stacking box
Jyubako means stacking boxes in Japanese which are especially designed to use as lunch boxes to display the contents beautifully.
We are making Jyubako inspired boxes to have fun using a Japanese plane. You cut your materials to make boxes into your desired size. You can use the box for any purpose. You can use my planes which are already well sharpened. You will use jigs to cut accurate mitred joint. This class is not for technical development but more for fun.
Come and have fun making long shavings with Japanese plane!
Dates:
26 - 27 February 2022
Time:
  Day 1:   9:00~12:00 / 13:00~15:30 / 16:00~18:30
  Day 2:  8:30~12:30
Location
Koitoya Japanese Woodworking Class (Oaks Estate, ACT)
Lecturer
Clare Solomon (KOITOYA Design/Make/Teach)
  Graduated from ANU School of Art, Furniture
  Clare has been active artist exhibiting her own work occasionally.
  Clare has been working fulltime with Hiroshi since 2016. 
Content
 Making Modern style Jyubako, stacking box.
You will gain the following from signing up
Small to middle size boxes, 2 boxes, all made yourself by hand.
Hands-on experience of using Japanese saw and Japanese plane.
Schedule
Day 1 
AM: Picking the timber, rough cut to your desired size
PM: Cut with Japanese saw. Plane mitre joint and mitred sides
Evening: Glue up
* Note of irregural schedule, finishin at 18:30.
Day 2 -
AM: Fit spline, finish planing, and apply oil finish.
Things to bring
Please wear working shoes.
Bring your own drinks and lunch.
Bring your own cup (to avoid sharing cups)
Things to be supplied
Tea and coffee, snacks (pre- packaged)
COVID 19
We will follow basic public health practice and regulation at the time of the workshop.
Fee
$340
Class size
Maximum 8
Number of stuff
Clare Solomon
Refund Policy
Personal cancelation
Refunds up to 7 days before event
Eventbrite's fee is nonrefundable.
Cancelation due to Covid 19 or your health on the day
Full refund.
for more information please contact Hiroshi
koitoya@gmail.com / 0412340619
KOITOYA Design/Make/Teach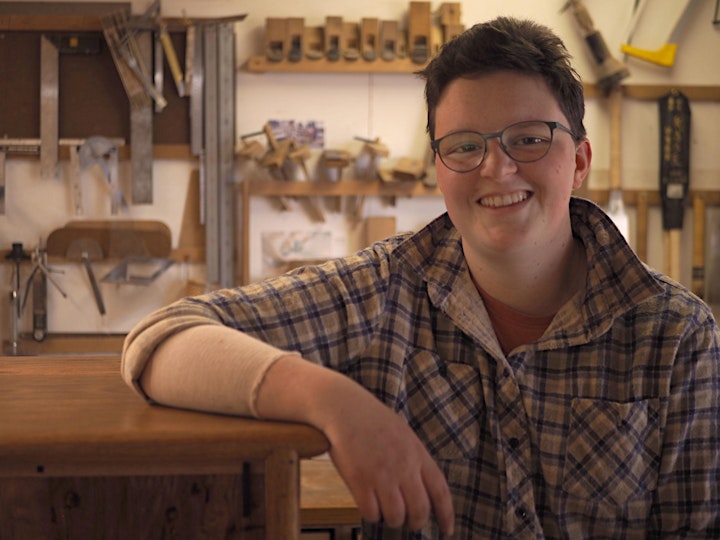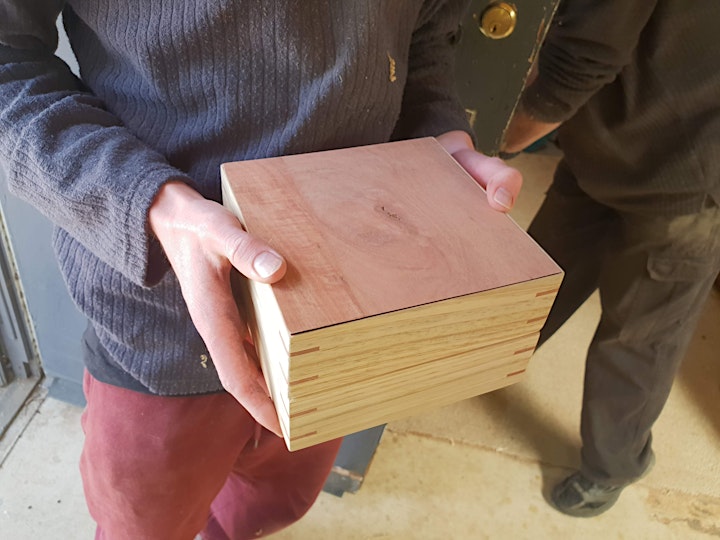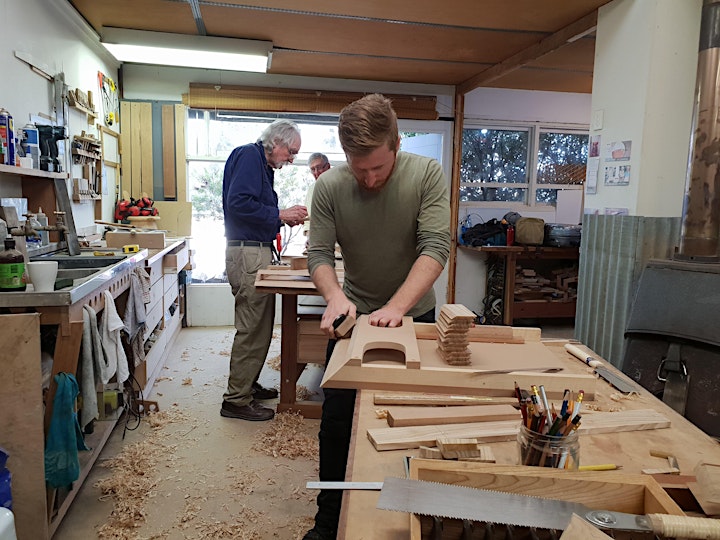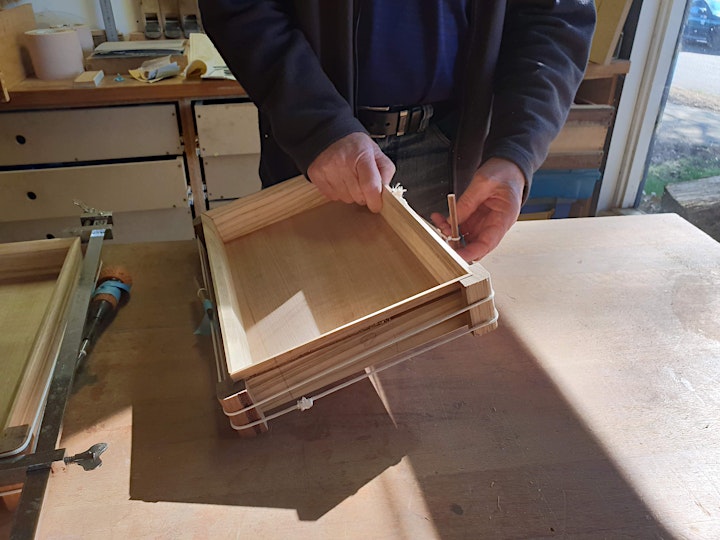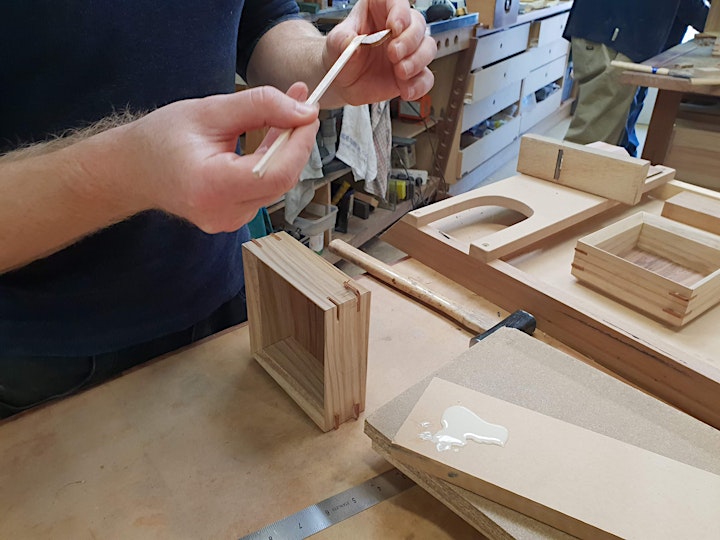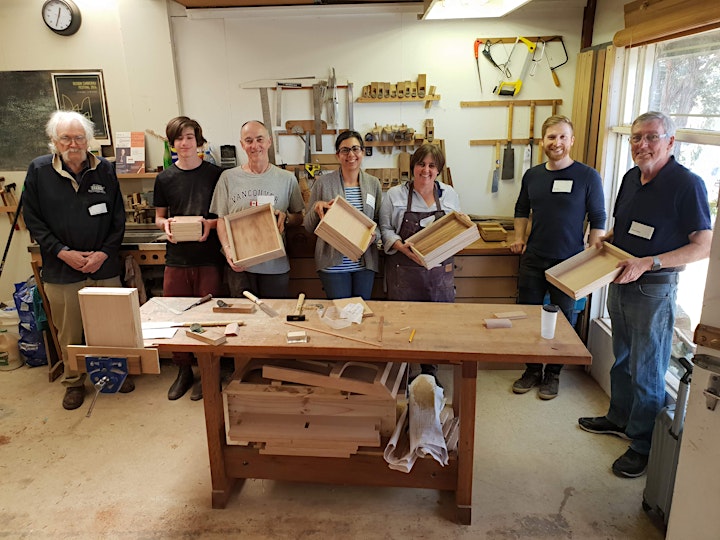 Organiser of Making JYUBAKO, Stacking Boxes - Koitoya Woodworking Class 2022
Hiroshi Yamaguchi runs KOITOYA, which designs and makes wooden craft and furniture.
KOITOYA also runs Japanese Woodworking courses.