Making Facebook Work for Business

Thursday, 26 July 2012 from 5:30 pm to 8:30 pm (AEST)
Event Details
If you've been wanting to get your head around Facebook then this seminar is a must for you.
This is your opportunity to learn from Facebook fanatic and entrepreneur Brendon Walker how to:
setup a Facebook page for your business that works
define your own Facebook marketing strategy that accurately reflects your business and what you want to achieve
tweek existing Facebook business pages so they can deliver on what you want
get your Facebook profile working within your business to build customer relationships
promote your profile and grow your followers
 Come with your questions too - there's always time to ask them and Brendon loves discussing Facebook solutions. 
Who should come along to this event? 
Business owners and professionals who are interested in:
making Facebook work for their business
taking advantage of the free marketing available online
getting an understanding of how to make the most of social media
making your business grow irrespective of the economic environment
having an effective way to market your business with very little expense
putting their businesses ahead of competitors and their noise
creating lasting customer relationships that bring repeat sales
learning what's involved in online marketing so they can make informed business decisions
seeing change is the only constant and learning is fun
You don't have to have a fully-fledged e-commerce website to take advantage of the social media marketing opportunities. What you do need is a grasp on what's happening and how to make it work for you.
What you get for your ticket:
practical and useful introduction to social media from an inspiring marketing expert
delicious wine and nibbles
a fab Goodies Bag full of surprises!
101 Social Media Tips from 

She Inspires

opportunity to learn and be inspired in a creative environment tucked inside a newly restored heritage building
chance to talk with government and industry representatives
time to network with other small business owners
Events Details
This event is being hosted by She Inspires at The Rocks Pop-Up in the charming and inspiring heritage building located at:
13 Cambridge Street, The Rocks - off Argyle Street
Starting at 5.30pm for 6.00pm for registration and networking
Seminar is 6.30pm - 7.30pm with audience questions
Finishing by 8.30pm
Thursday 26th July
Tickets are $45 per person Early Bird tickets $36
Tickets are transferable to events later in the calendar if you find you suddenly can't make it.
Payment is via PayPal and Stella Online Media (parent of She Inspires).
Twitter and Facebook
The Twitter hashtag is #sheinspiresbiz 
Twitter handle is @she_inspires
She Inspires on Facebook www.facebook.com/sheinspires.com.au
About Brendon Walker
One of the only tech loving nerds that actually makes sense, Brendon is a thinker outside of boxes. Currently delivering Social Media strategies, design, implementation and management for lots of small business, and a few really big ones too; Brendon is passionate about authenticity, all things digital and customer service.
A genuine Aussie 'bloke' who enjoys a beer, is a Cronulla Sharks tragic and loves his family more than anything else (except maybe Facebook…he really loves that a lot). Brendon can often be found on the foetal position if his iPhone battery dies. Future published author & all round smarty pants.
2012 Calendar of Seminars
We've got a great calendar of seminars for you with two seminars per month through to October. Topics include Twitter, Facebook, LinkedIn, Blogs, SEO, Google, strategy and planning and more.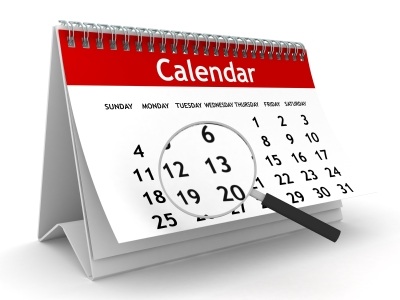 Presenters include Laurel Papworth, Jen Bishop, Catriona Pollard, Angela Vithoulkas, Christina Butcher, Suzi Dafnis, Iggy Pintado, Andrea Culligan, Shona Mackin and the list goes on!
The seminars are for women and men who want to learn more about social media and marketing with the goal of growing their businesses.
Networking is a key part of the events with an hour before and after the seminar for you to meet other like minded entrepreneurs as well as government and industry representatives such as the Small Business Minister and Commissioner.
Click here for the She Inspires Calendar of Social Media Events.
What others say!
I found from running a series of small business seminars in 2011 that other small business owners were thrilled to have the opportunity to gather in the charming environment of a heritage sandstone building and to talk with creative business owners about their experiences.
This is what Philip Shaw of CleverClicks thinks:
The She Inspires small business seminars stand out for a few reasons. They are practical, very relevant, high energy and fun. Not to mention the food - top quality. If you want to meet similar small business owners to yourself and crank your business education up a notch I highly recommend you attend. See you there. 
This is what Andrea Mitchell had to say about it all:
"What a great event! Having heard about the event through the flying solo forum I wasn't quite sure what to expect but I was looking forward to speaking with other solo business owners and hoping to get some inspiration for my own projects.
I didn't really know anything about the rocks pop-up project so I was in for a treat. Not only did I get to speak to other entrepreneurs but I was introduced to the amazing creative space created as a result of the project. The official part of the evening let us hear from Belinda about the creation of the space and the process she went through which provided a great balance to being able to wander at random, talking to other attendees and shop owners."
When & Where
Level 2, 40 Goucester St
The Rocks
Sydney, 2000
Australia

Thursday, 26 July 2012 from 5:30 pm to 8:30 pm (AEST)
Add to my calendar
Organiser
She Inspires is all about making connections and content work, whether that's through organising warm and friendly events for business owners to connect with like minded entrepreneurs or with great content on the She Inspires online magazine.
Find out more at www.sheinspires.com.au