Description
ONLINE sales have ended, but you're welcome to rock up and buy tix at the door
Like to make some Moonshine? Canberra's award-winning Baldwin Distillery founder & master distiller Anthony Baldwin will show you how.
Baldwin's Head Distiller, Anthony Baldwin, will start with a brief introduction to Moonshine - what is it? where'd it come from? - and then quickly lead you onto the hands on part.
Under Anthony's watchful and artful care, you'll get to create your own Moonshine Fusion to taste using a variety of fresh fruits. Once you're happy with your fruit design, Baldwin Distilling will create your own 6 x 50ml pack back at the Distillery.
EARLY BIRD Tix $20 (+ bf until Thurs 15 May 2am) / Standard Tix $25 - masterclass includes 1 x 350ml bottle of neutral spirit base (per table of 6), selection of fruits for infusion, a welcome Moonshine cocktail, nibbles & masterclass on Moonshine making with Canberra's award-winning Baldwin Distillery founder & Head Distiller Anthony Baldwin.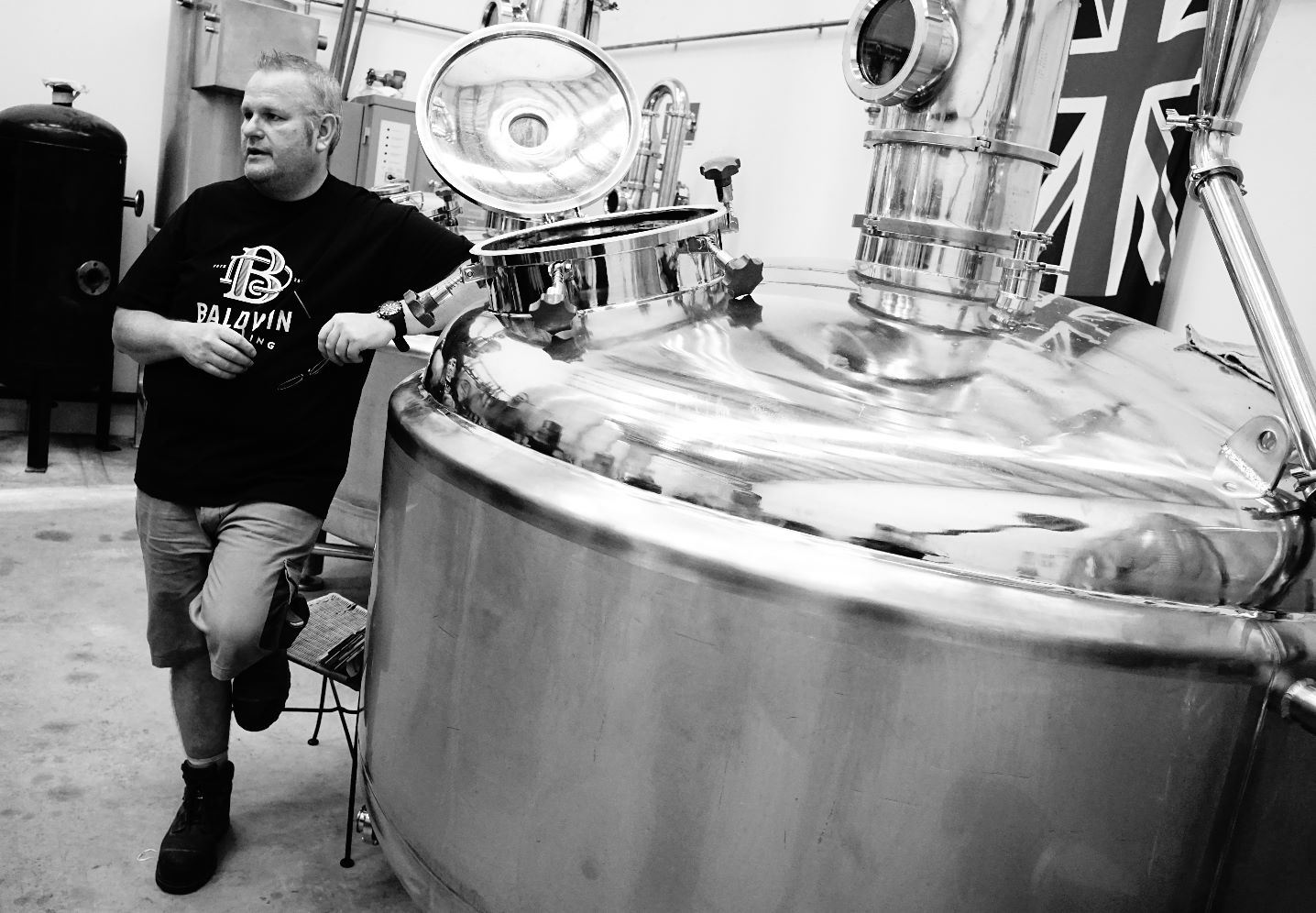 Baldwin Distilling Co wins international award for moonshine

BY JIL HOGAN, GOODFOOD EXCEPT (READ FULL ARTICLE HERE)
April 7 2017

Baldwin Distilling Co has been recognised internationally for its apple pie moonshine, winning the international flavoured moonshine category at the American Distilling Awards.
Distilled in Mitchell in Canberra's north, Baldwin Distilling Co only opened in 2015 and produces bourbon-style whiskeys, moonshines and whiskey and cola cans.
"Entering an international award was a big jump," said head distiller Anthony Baldwin.
"But what we really wanted to do was enter it in the bourbon and moonshine heartland to see how we're progressing with our product. And we were quite successful."
Moonshine is an aged corn whiskey, and Baldwin produces three flavoured versions in peach, apple pie and honey, which are all flavoured naturally.
Baldwin Distilling Co also picked up a further award at the Australian Distilled Spirit Awards in Melbourne on April 6, achieving a silver medal also for the apple pie moonshine in the 'fruit infused spirit' category. (READ FULL ARTICLE HERE)