2pi Software in conjunction with Bega Valley Shire Council bring you Maker Space Creativity with Technology
About this event
Creativity with Technology
Sessions for school children (8 to 18 years) and youth (up to 25 years) during school term.
Learn all about Digital Music, 3D Printing, 3D Modelling, Programming, Game Development, Virtual Reality, Machine Learning and Artificial Intelligence, Animation and Robotics.
Youth Sessions (up to 25yrs,) Monday and Thursdays from 12pm to 3pm (Limited space 10 people)
School Children Sessions ( 8yrs to 18yrs) , Mondays 3:30pm to 6:30pm (limited space 10 people)
** COVID GUIDELINES **
In accordance with current guidelines, to attend classes:
Attendees 16 and above MUST BE double vaccinated, or have medical exemptions. (you will be asked to show your vaccination certifcate or exemption)
All attendees over 12 MUST wear a mask while inside.
Attendees under 16 are not required to be double be vaccinated but must be signed in by a parent/carer.
Hand sanitiser MUST be used upon entry.
There is a limit of 1 person per 4 square meters
Social distancing guidelines of 1.5m must be respected.
Parents/carers are responsible for ensuring their children understand these guidelines.
If you or your child is sick or experiencing flu like symptoms, please do not attend, as you could endanger all Youth Space visitors.
We appreciate your compliance with the above to ensure we all remain safe and look forward to seeing you at Maker Space Creativity with Technology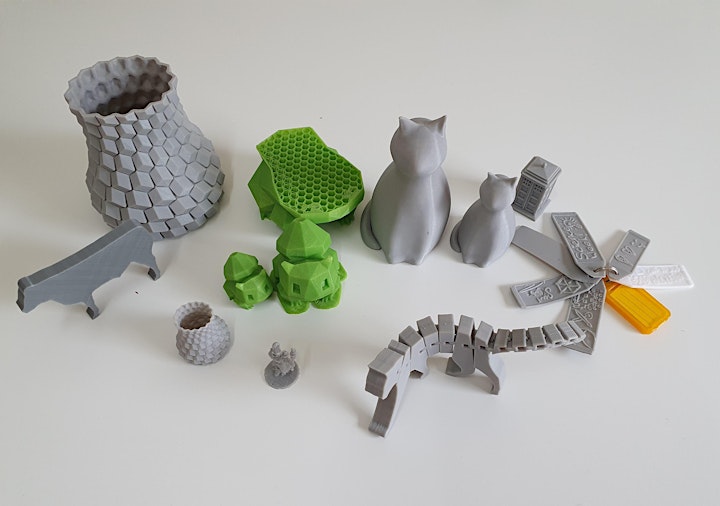 Organizer of Maker Space Creativity with Technology
2pi Software was formed in 2012 by Carsten Eckelmann and Liam O'Duibhir. 
The company headquarters are located on the Sapphire Coast (Bega and Merimbula), and with over 20 years of IT experience across software development, website construction and business continuity (maintaining IT systems and networks), the founders have created a unique business and technology consulting programme.
2pi Software strongly believes in a collaborative culture and openly shares knowledge and information with partners and like-minded organisations and individuals. It is a firm belief of the company founders that solutions are best developed by involving 'many brains' and forging a true working team spirit.
Both company founders are very active in IntoIT Sapphire Coast, a regional group promoting technology, business and entrepreneurship.
They are also the team behind the CoWS Near The Coast Digital Co-Working Space at 209 Carp St. Bega. As well as providing a space for 'work from anywhere' professionals to use on a frequent basis, CoWS hosts ongoing technical and startup activities such as Coding Night, Women in Technology and regular creativity-focussed workshops and educational events.