A Workshop to Build a Bouquet and Paint a Watercolour Card for your Mum, Carer, and Favourite Female
About this event
Looking for the perfect Mother's Day gift? Love to learn and try new things?
Join us to learn Floristry and Watercolour Painting and say thank you to the wonderful woman in your life with a Handmade Gift.
This is a hands on workshop, in 2 parts, to build your amazing gift:
1. You will learn step by step how to Build a Hand Tied Flower Jar Bouquet of stunning Australian Natives
2. Paint an Original Watercolour Card and Gift Tag of Botanicals and Portraits
Every element will be shown step by step, in our intimate little group, with our two specialist instructors to give you all the guidance you need.
ALL SKILL LEVELS ARE WELCOME
Please join us for a really fun experience in the stunning and inspiring surrounding of the Fitzroy Gardens and create a truly unique and personalised present.
What you will need?
All materials and tools are provided.
Bring with you a picture of your mum or person youd like to draw a portrait
What time is it?
Arrive at 3.45pm for a 4pm start.
About Your Creative Instructors:
Leda, owner of Flowers by Leda, is a florist and event stylist. From start to finish, she will guide you to create your handmade bouquet for your loved ones. Leda believes that at times flowers can mean more than words and she hopes this bouquet can evoke happiness from the receiver!
Debra , founder of MAW Creative, is a Creative Wellness Coach and Artist. She will give you step by step, easy to follow instructions on how to Watercolour and help compose your drawing. Debra believes that art is for everyone and loves to help even the least experienced enjoy art making.
Is there Catering?
Soft drinks, coffees and snacks are available to purchase in the first 30 minutes.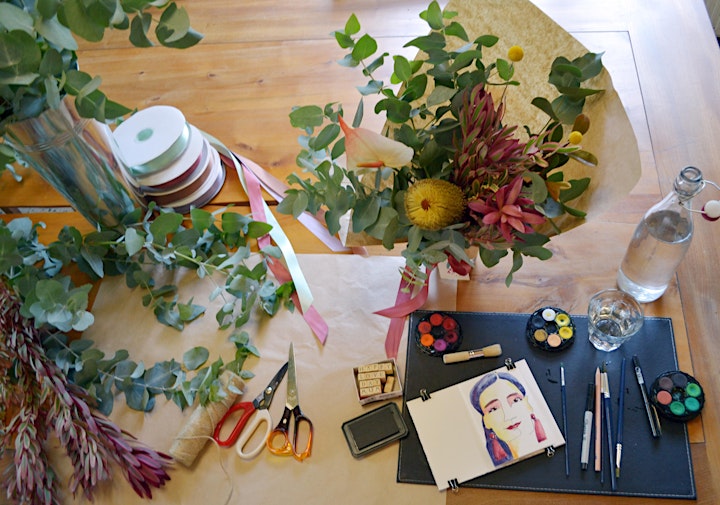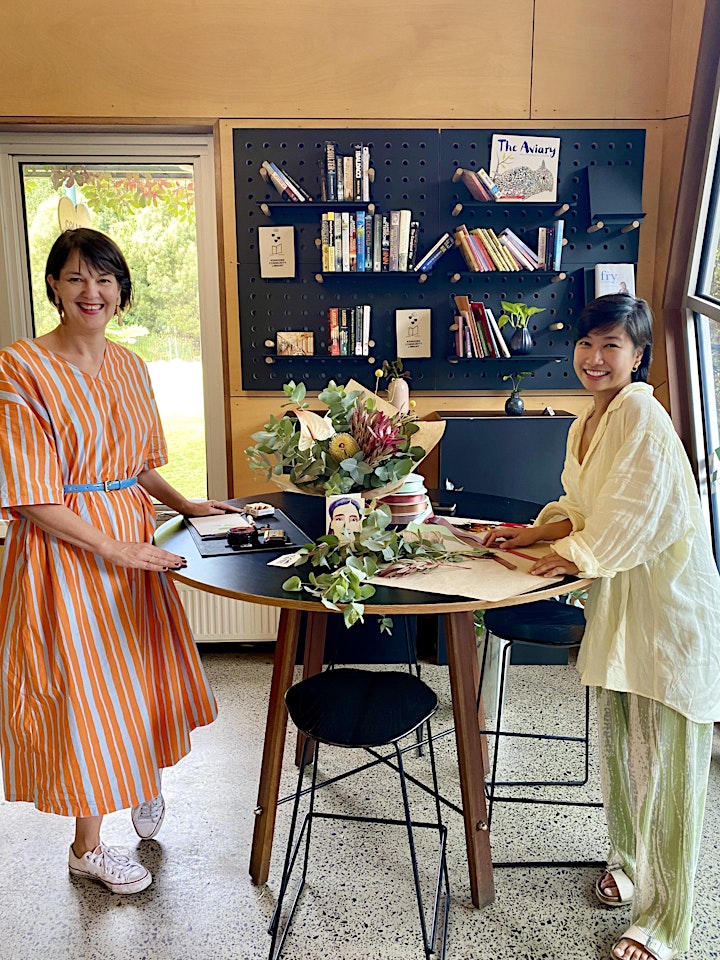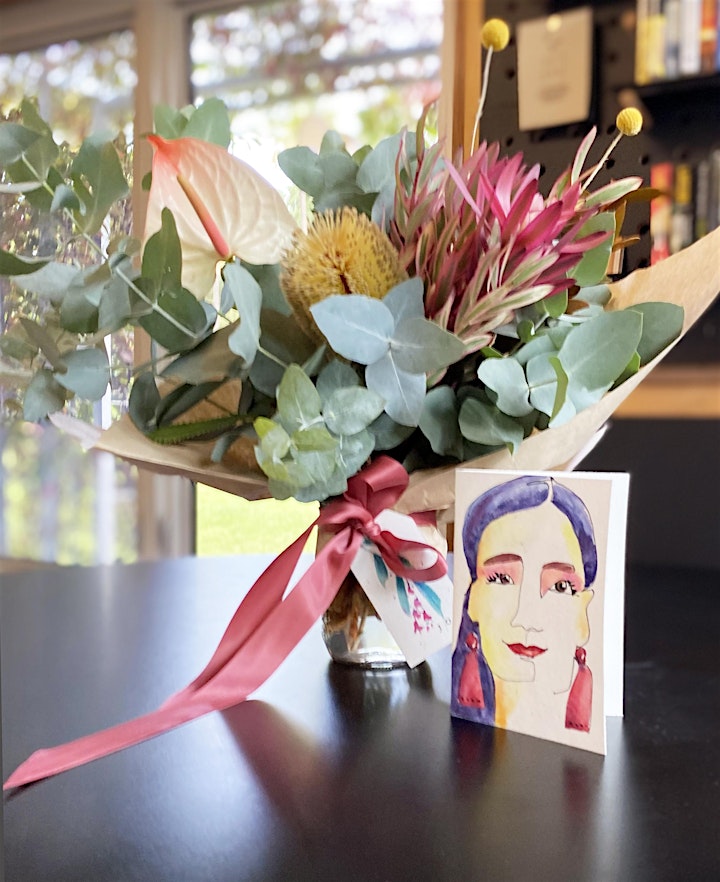 Organiser of Make Your Own Mother's Day Bouquet and Watercolour Gift Card
MAW CREATIVE aim to make creativity part of our everyday lives. We believe that art making is for everyone and that it is essential to our wellbeing.The Art of Mindfulness Workshop Series give you the opportunity to rejuvenate, to relax and learn to observe the world around you though painting and drawing techniques. 
Research has found that just 45 minutes of creative activity can significantly lessen stress levels in the body, despite whether you think you are great at art or not. Our workshops focus on the process and creative expression and let the outcomes happen without premeditation. The feel of the brush in our hand and the way the paint glides across the page are all affected by our mood and conversely can help us to regulate our mood and our stress levels.