Description
A feature-length documentary on how leaders can optimise brain and body performance to thrive in the 21st Century.
Make Me A Leader sheds a new light into how to develop the leaders of the future. It suggests a new mindset based on science that integrates our entire biological system from the brain down.
Leadership expert Silvia Damiano and her team traveled the globe to discover how to adapt 
our brains in a changing world - where 'creativity' replaces 'knowledge' as our most valuable leadership quality.
Silvia proposes the idea of everyone embracing their own leadership to successfully navigate the challenges and opportunities that the Imagination Age presents.
Read More:
www.aboutmybrain.com/makemealeader
Watch Trailer:
https://youtu.be/jIeQlTwgnqs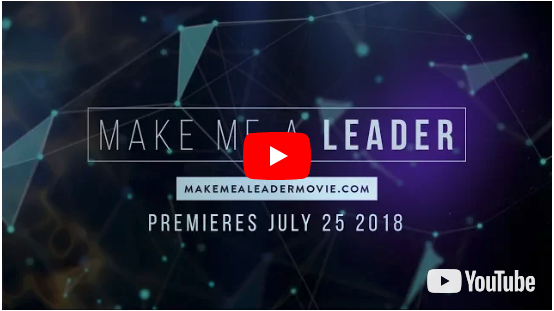 Official hashtag #MakeMeALeader:
Facebook • Twitter • Instagram • Linkedin
Follow us on social:
@aboutmybrain
---
About the Premiere
Join us on July 25th from 6:00pm - 9:00pm in Sydney for our Grand Opening Premiere! A night of red carpet greetings, inspirational conversations, canapés & wine, speeches and a private screening of the 'Make Me A Leader' documentary.
About the Hosts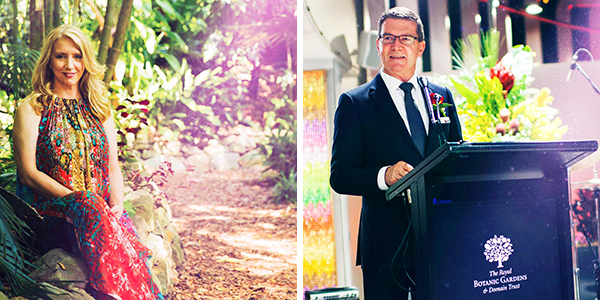 Director & Producer
Silvia Damiano
Founder & CEO - About my Brain Institute
Silvia Damiano founded The About my Brain Institute in 2009, with the purpose of democratising leadership & neuroscience. She has a passionately held belief, that leaders in our 21st century global economy and their organisations must radically change long-held ideas of what constitutes effective leadership. In her ground-breaking book 'Leadership is Upside Down' and the 2018 documentary 'Make Me A Leader', Silvia provides both compelling evidence and explores the importance of leadership in our personal and professional lives and what it takes to develop the human behind the leader.
Opening Speech
Kim Ellis
Executive Director - Botanic Gardens & Centennial Parklands
Kim was appointed Executive Director of Botanic Gardens & Centennial Parklands in January 2014, when the Office of Environment and Heritage announced the operational integration of Centennial Parklands and Moore Park Trust and Royal Botanical Gardens & Domain Trust. Prior to this Kim had been the CEO and Director of Centennial Parklands from 2011 to 2014.
Kim has extensive experience in leading diverse, high profile public businesses through strategic reforms to deliver transformational change. After a 20 year career in the Australian Army in logistics leadership roles, including support of the Australian scientific research expedition in Antarctica, Kim held senior positions in publicly and privately owned airports delivering major infrastructure projects.
Before taking up the role as CEO of BAC Airports Kim was Head of the Passenger Services Group at Sydney Airport, where he was responsible for all airlines related operational activities on Sydney Airport. Kim led the 120 strong Passenger Services Group team through the $600Million International Terminal upgrade, and the Sydney Olympic operations in 2000.
Kim retired from a 24-year career in the Australian Army in 1997, where he had worked in amphibious warfare support logistic roles in Australia, the United States and the Antarctic. He specialised in amphibious warfare operations in Sydney and Darwin, which culminated in command of the Army's Amphibious Logistics Regiment.
Event Details:
Dress code:
Cocktail
Food & Drinks:
Canapé service and bar tab included

Parking:
Available street parking nearby. Paid parking is available at the St Vincent's Hospital Car Park, a 15 minute walk from the cinema. Please contact the car park on (02) 8382 3896 for details of parking rates.
Public Transport:
Bus routes 333, 352, 378, or 380
Download Press Kit:
www.aboutmybrain.com/make-me-a-leader#press-kit


Sydney Event Sponsors