Join the best in RegenAg and grazing management in the MaiaGrazing Wilmot Field Day 2021 (MWFD21). Buy your tickets here.
About this event
Thank you for your interest in attending MWFD21. We're excited to welcome you to our favourite live event on the MaiaGrazing calendar.
This year promises to be the best one yet, with a star-studded stable of presenters and panellists - including keynote speaker Allan Parker - who will speak along the theme: A Natural Progression.
When: 8th and 9th April 2021 | Where: Wilmot Cattle Co.
For more information and updates, please visit: https://www.maiagrazing.com/mwfd21/
We're proud to have RCS, Farmbot, Land to Market Australia and Meat & Lifestock Australia (MLA) as our event sponsors.
***Tickets to 'BOTH DAYS' are sold out.***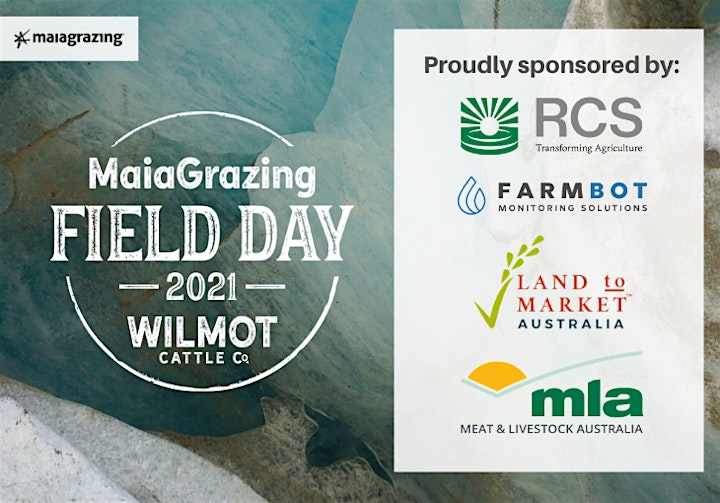 Organiser of MaiaGrazing Wilmot Field Day 2021: A Natural Progression
Maia Technology is unique, with both farming and technology in its DNA. The team is comprised of both agricultural and IT professionals, and understands the ever increasing role technology can play in supporting farmers to make better decisions.
The core aim of the business is simple – to help farmers get the best results they can, to in turn build a strong, sustainable & profitable agricultural future.