Magic Yellow Bus Outdoor Playgroup - Tuesdays, McNeilly Park Marrickville
Magic Yellow Bus is an Outdoor Play Group for Children aged 0-6 and Parents / Carers.
About this event
The Magic Yellow Bus offers child centred, outdoor activities that encourage development of language and literacy skills, extend their imagination in a fun environment, develop numeracy and cognitive skills, develop social and emotional skills, and learn to listen and communicate.
Children can play in an outdoor setting.
Families and Carers have the opportunity to connect with each other as well as access local community and parenting information, all in a safe and inclusive environment.
Time: 10am - 11.30am
Day: Tuesdays (During School Terms NSW) Weather permitting.
Where :McNeilly Park, Marrickville.
Cost: No Cost to attend.
Bookings essential due to Covid- Safe Public Health Orders.
Everybody attending requires a ticket (each child and each adult).
Limited Numbers.
If you are a mother's group of 4 or more people, we advise that you take your own mat and join the session so there is enough room for all children to access the toys on the MYB mat. We are happy to provide the toys for your children.
All attendees will need to sign in via a QR code that will be provided on site.
Attendees who do not show up 20 minutes into the session will lose their spot and their places will be offered to the next person on the waiting list or a passer-by.
If you want to leave the session you will need to check out from the QR registration code and let the staff know that you are leaving. If you want to come back to the session, you will need to check with the Staff if we have places available
Please bring your own masks.
Practice Social Distancing.
For more information contact the Coordinator Katya.De.La.Rocha@innerwest.nsw.gov.au or call 9335 2222.
Magic Yellow Bus is an Inner West Council Service www.innerwest.nsw.gov.au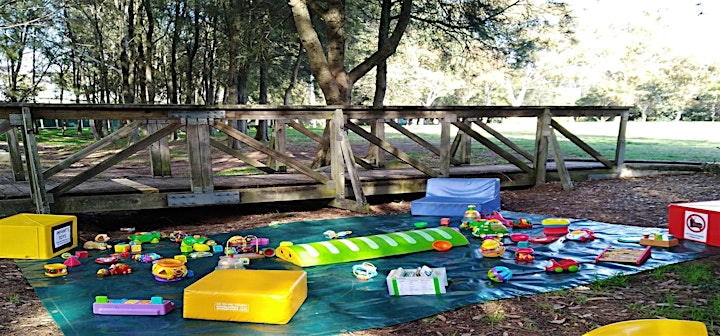 Organiser of Magic Yellow Bus Outdoor Playgroup - Tuesdays, McNeilly Park Marrickville