Experience the deeply healing and revitalising effects of singing ancient Sanskrit mantras
About this Event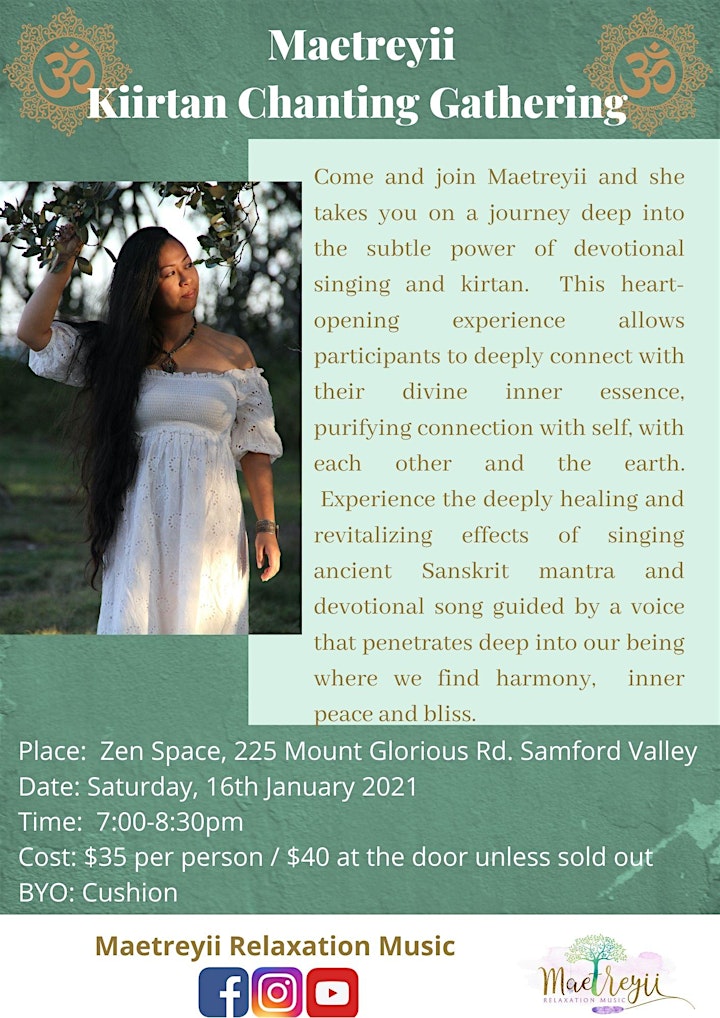 Come and join Maetreyii and she takes you on a journey deep into the subtle power of devotional singing and kirtan. This heart-opening experience allows participants to deeply connect with their divine inner essence, purifying connection with self, with each other and the earth. Experience the deeply healing and revitalizing effects of singing ancient Sanskrit mantra and devotional song guided by a voice that penetrates deep into our being where we find harmony, inner peace and bliss.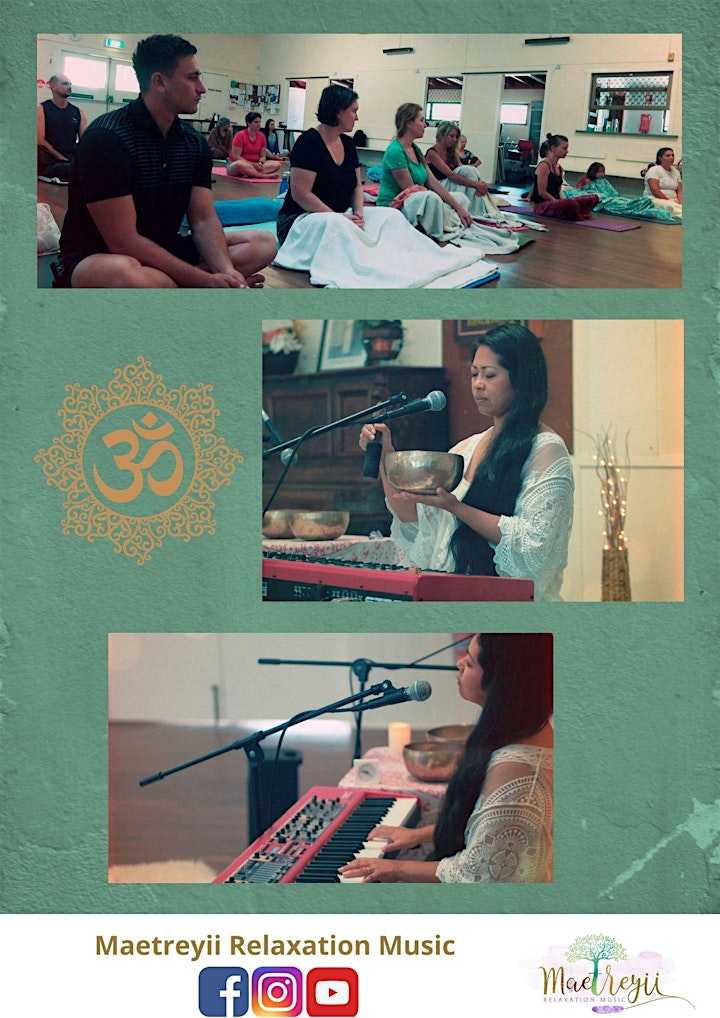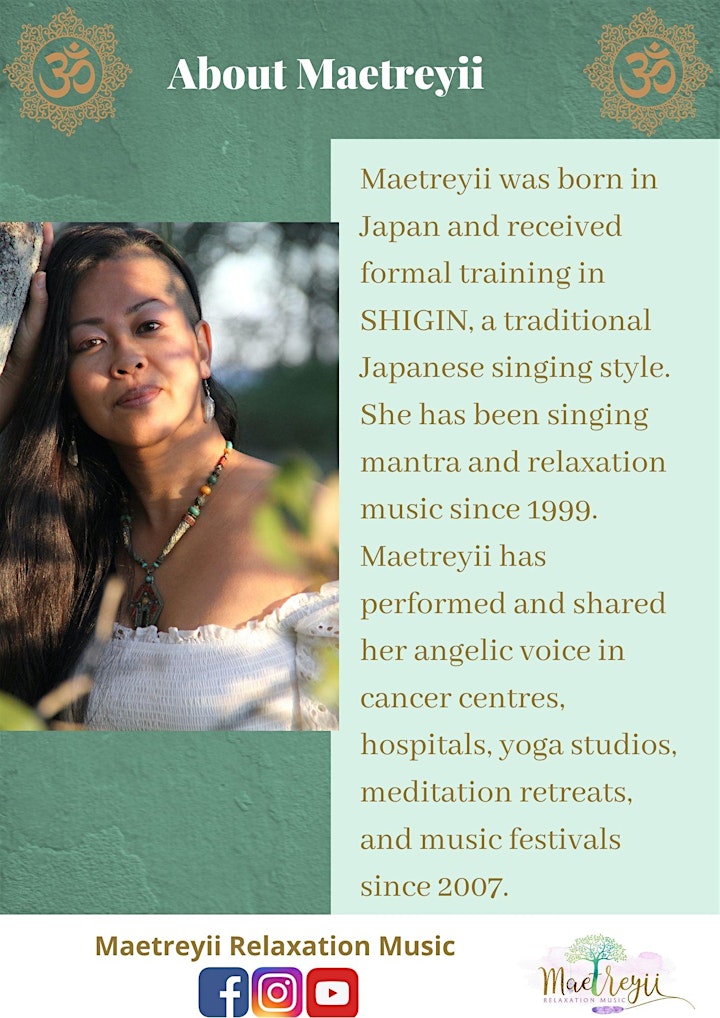 1. Please arrive at 6:45pm ready to start at 7pm.
2. If you are unexpectedly late, please enter the hall in a quiet manner and take a seat.
3. The session goes for 1.5 hours and we will be sitting on the floor. Please bring a cushion/mat for your comfort.
4. At the conclusion of the event, I will be available to answer any questions you have. You will also have the ability to purchase items such as Maetreyii's CD, a gift certificate for a session with Maetreyii, and essential oils. We will not have the ability to accept cash so please bring a credit/debit card.
5. Covid safe practices will be adhered to throughout the session, including obtaining personal details at check-in.
6. If you are experiencing any cold or flu symptoms, please do not attend.
7. If you are unable to attend for any reason, you will instead receive a credit for another group session, or credit towards a private session or credit towards the purchase of essential oils.* (Credit towards the purchase of essential oils is applicable only for participant who do not have a current Young Living account).
8. Please ensure you have had something to eat prior to attending and bring your own filled water bottle as no food/drink catering is available.
*We do not refund