Description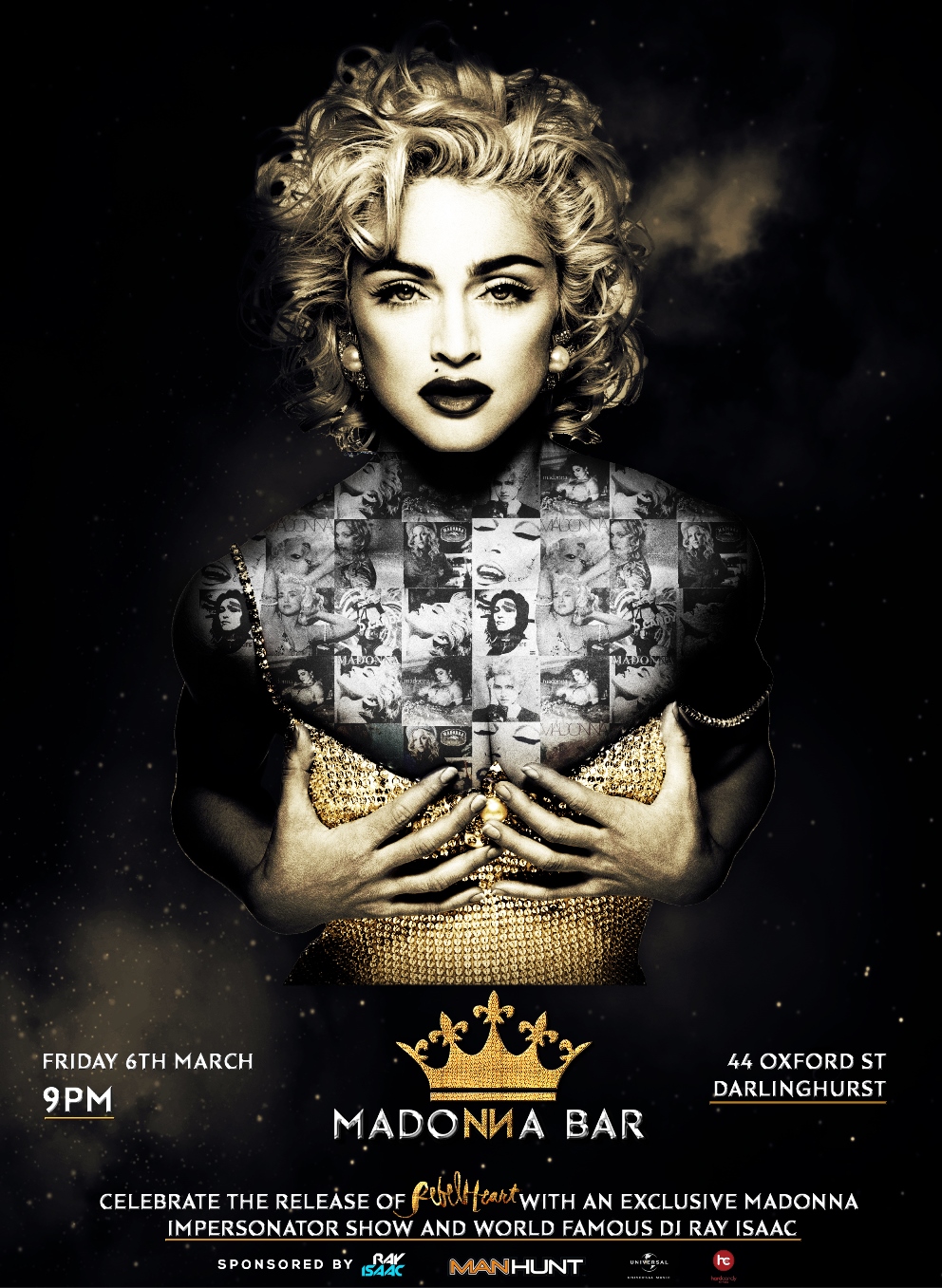 Express Yourself at Madonna BAR!
Mardi Gras Eve - March 6th - Official 'Rebel Heart' Album Release Party!
Live to Tell the Secret to Everybody you know. Get Ready to Jump and Strike A Pose to The Queen of Pop! You will Cherish our Ray Of Light, DJ Ray Isaac, as he gets you Into The Groove with Beautiful Strangers. Its one day out of life, it will be so nice!
Material Girls and Angels will Get Together to pay tribute to Madonna whilst Causing A Commotion. So prepare your Rebel Heart to meet Unapologetic Bitches from all over the Drowned World. Once you decide to start living for love you only got 4 Minutes to buy your tickets!
$20 Online – www.rayisaac.com/madonnabar.php
$30 On Door - Online Tickets Nearly Sold Out!
Where's The Party coming to next? Keep an eye on the website for more details
www.rayisaac.com/madonnabar.php
Questions -
* Must show proof of over 18 ID
* Parking on Oxford Street and Side streets. However, This Event is on Mardi Gras Eve so get there Early!
* Dress up in your favourite Madonna Costume to win prizes! Dress to Impress for inspiration!
* Tickets Non-Transferrable and Non-Refundable!