MAD Poetry Lived Experience Workshop (Wollongong)
About this event
We are full of worlds that can't be contained by a pill. MAD Poetry is an initiative that focuses on creating a safe writing space for emerging voices with a lived/living experience of mental health issues to express how they see the world, where these poets can define themselves through their creativity not their diagnosis, and explore by pen and page their experience of illness, institutions, recovery,  self-care, and beyond.
This free 4-part workshop focuses on externalising our inner thoughts as both creatives and people with lived experience through poetry. Empowering lived experience to write from a place of mindfulness, growth, and connection to others and our own selves. These face-to-face workshops will be held at Wollongong Library* led by David Stavanger with special guest facilitators including Tim Heffernan, Helena Fox, Lillian Rodrigues-Pang and Anne Marie Te Whiu.
Participants will collaborate to create a group poem as well as their own individual pieces for consideration for future digital publication by Red Room Poetry.
*physical workshop going ahead based on current COVID-restrictions/advice
Details
Date: Thurs 8, 15, 22, 29 Oct (over 4 weeks)

Time: 2–4pm AEST weekly (duration 2 hrs)

Poet: David Stavanger, Helena Fox, Lillian Rodrigues-Pang & Anne Marie Te Whiu
Cost: Free

Bookings: Essential (limited to 12 places due to COVID-restrictions)
Anyone that lives in or near the Illawarra who identifies as having lived experience mental health issues / illness are welcome to attend
How to access the workshop
The workshop will be held live online via Zoom . You'll receive the workshop access link to your email inbox a few days prior to the event.
About our host
David Stavanger is poet, performer, cultural producer, editor and former psychologist with lived/living mental health experience. His poetry has been widely published in journals, anthologies and newspapers. In 2013 he won the Arts Queensland Thomas Shapcott Poetry Prize, resulting in the release of The Special (2014, UQP), his first full-length collection of poetry which was also awarded the 2015 Wesley Michel Wright Poetry Prize. His prose-poem 'The Electric Journal' about receiving ECT was a finalist of the 2016 Newcastle Poetry prize. David was Co-Director of QLD Poetry Festival 2015-2017 and David co-directed Queensland Poetry Festival (2015-2017) and is a Senior Project Manager at Red Room Poetry. He is the co-editor of Australian Poetry Journal 8.2 Spoken, Rabbit 27 Tense, The Moth Autumn 2020 (Ireland, first international guest poetry editor) and SOLID AIR: Collected Australian & New Zealand Spoken Word (UQP, 2019.) His newly released collection is Case Notes (UWAP, 2020). David sometimes performs as Green Room-nominated spoken word artist Ghostboy.
He is also well known for his work as a workshop facilitator in schools and with several community writing projects that amplify marginalised voices and lived experience writers including Brotherhood of the Wordless (writers with autism precluded from speech), School of Hard Knocks – Word on the Street (writers with mental health and/or substance abuse issues), MAD Poetry (writers with lived mental health experience), and GranSlam! (a writing and performance project for emerging senior writers aged seventy and over.)
Workshop FAQs
Do I need to turn my video on?
We'd love to see your faces to make this a more interactive session. However, you are more than welcome to turn off your video if you prefer!
Will my microphone be on?
Your microphone will be muted on first joining the workshop, but will be then turned on once everyone has arrived (plus you can use the live chat feature to communicate with Mohammad, David and the other participants during the session.)
Troubleshooting
If you have any issues accessing the workshop, please make sure you have joined via the link provided to your inbox on the day. If you have any further problems, please contact David at david@redroompoetry.org and he will do her best to assist.
Discover more
This workshop is presented by Red Room Poetry with support from Create NSW, presented in partnership with NSW Mental Health Commission.
We acknowledge the Traditional Custodians of the land on which we live and work, and recognise their continuing connection to land, water and community. We offer our respects to their cultures and Elders past, present and future.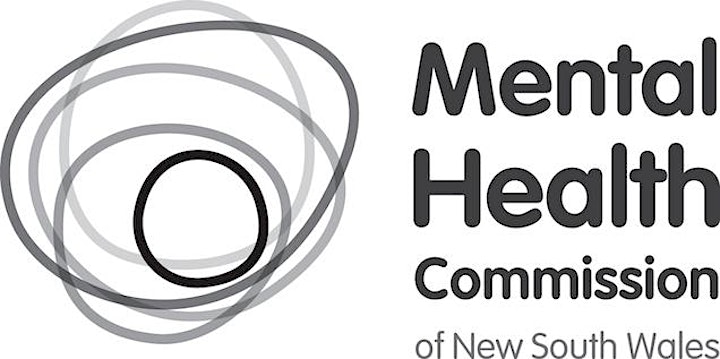 Organizer of MAD Poetry Lived Experience Workshop (Wollongong)
Red Room Poetry create poetic arts projects and learning programs in collaboration with a spectrum of poets, schools, communities and partners for positive social impact. Our mission is to make poetic experiences accessible to all, especially those who face the greatest barriers to creative opportunities