MAD Poetry Creatives Well-Being Workshop
About this event
We are full of worlds that can't be contained by a pill. MAD Poetry is an initiative that focuses on creating a safe writing space for emerging voices with a lived/living experience of mental health issues to express how they see the world, where these poets can define themselves through their creativity not their diagnosis, and explore by pen and page their experience of illness, institutions, recovery,  self-care, and beyond.
This free 4-part workshop responds to the COVID-19 impact on artist well-being. In this workshop, we will invite participants to explore creative writing as a mindful, gentle and playful act of self care. Together, we will take our thoughts for a walk, experiment with language and form, and honour and share our unique ways of seeing the world. This will be an opportunity to let out what we are holding in and celebrate the wonder of words, all in a safe and supportive space.
Participants will collaborate to create a group poem as well as their own individual pieces for consideration for future digital publication by Red Room Poetry.
Details
Date: Thurs 8, 15, 22, 29 (over 4 weeks)

Time: 7-8pm AEST weekly (duration 60 minutes)

Writer: Helena Fox
Cost: Free

Bookings: Essential (limited to 30 places)
Open to anyone who identifies as a practising artist and whose well-being has been affected by COVID and/or has lived experience with mental health issues / illness. Note: This workshop is funded for NSW-based artists but will be open to other states if booking numbers permit.
How to access the workshop
The workshop will be held live online via Zoom . You'll receive the workshop access link to your email inbox a few days prior to the event.
About our host
Helena Fox lives in Wollongong, Australia, where she mentors young writers and runs workshops on writing and mental health. Helena has an MFA in Creative Writing from Warren Wilson College in the US. Her acclaimed debut novel, HOW IT FEELS TO FLOAT, has been published in Australia and internationally. Helena has lived with mental health issues since she was small and works every day to be mindful, compassionate, and gentle with herself and others. She believes strongly in helping others find and express their voice, and in being kind. If she could, Helena would probably spend every single day walking and writing beside the sea.
Note: MAD Poetry Coordinator David Stavanger will also be the moderator and present at all online sessions.
Workshop FAQs
Do I need to turn my video on?
We'd love to see your faces to make this a more interactive session. However, you are more than welcome to turn off your video if you prefer!
Will my microphone be on?
Your microphone will be muted on first joining the workshop, but will be then turned on once everyone has arrived (plus you can use the live chat feature to communicate with Mohammad, David and the other participants during the session.)
Troubleshooting
If you have any issues accessing the workshop, please make sure you have joined via the link provided to your inbox on the day. If you have any further problems, please contact David at david@redroompoetry.org and he will do her best to assist.
Discover more
This workshop is presented by Red Room Poetry with support from Create NSW, presented in partnership with NSW Mental Health Commission.
We acknowledge the Traditional Custodians of the land on which we live and work, and recognise their continuing connection to land, water and community. We offer our respects to their cultures and Elders past, present and future.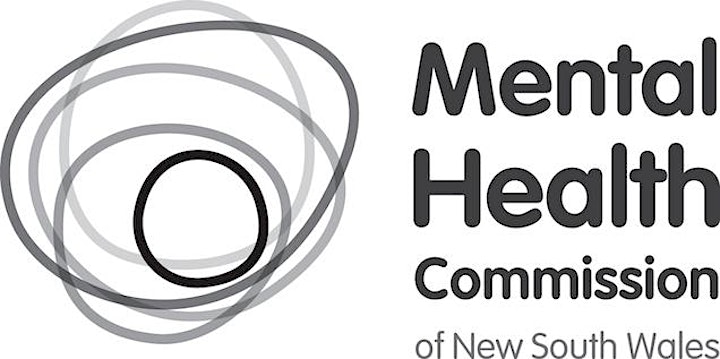 Organizer of MAD Poetry Creatives Well-Being Workshop
Red Room Poetry create poetic arts projects and learning programs in collaboration with a spectrum of poets, schools, communities and partners for positive social impact. Our mission is to make poetic experiences accessible to all, especially those who face the greatest barriers to creative opportunities