Description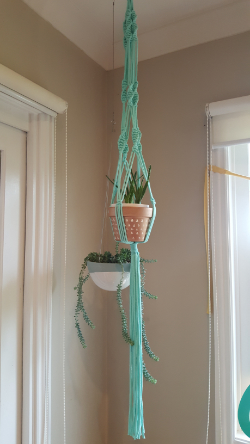 Would you like to try something new?! Macrame is back with a bang at the moment and it is so easy to learn.
Come along to my macrame mania crafternoon and learn the art of knotting a beautiful item.
In this beginners' class we will learn how to create a plant hanger:
- cut the rope into lengths
- create gathering knots
- create square knots
- create half-square knots.
You can also paint and decorate a pot to take home!
If you have completed this workshop, you can come along and learn some new knots to create a macrame wall-hanging.
This workshops runs from 1pm to 4pm. It is suitable for tweens and teens!
I look forward to seeing you there!
Tracey