"Родовое дерево"-талисман, сделанный своими руками с любовью. Макраме- форма медитации, расслабления . Получите удовольствие от процесса!
About this event
Уверена, что у каждой из вас есть одна такая особенная вещь, которая несёт в
себе частицу душевного тепла, энергии и творчества ее создавшего.
Эксклюзивная вещичка сделанная специально для вас, с мыслями о вас, с
любовью . Единственная и неповторимая, как вы сами.
⠀
Она как будто рассказывает нам историю о вас самих. Удивительная вещь,
транслирующая вам тепло рук, заботу, позитивную энергию и значимость в этом
мире!
Это может быть свитер, связанный любимой бабушкой, браслет шамбала,
сплетенный подругой, резьба по дереву от столяра , рисунок художника с
набережной, кувшин расписанный гончаром, платье от дизайнера, эксклюзивное
кольцо от ювелира и многое другое…. Сколько тёплых и неповторимых
мгновений они нам дарят. Это дорогого стоит.
⠀
Если вы цените вещи сделанные с любовью руками человека, то вам к нам на мастер класс!
⠀
Ментор Юля Аксит- фея макраме!
www.instagram.com/macrameforjoy
Юля занимается рукоделием с детства.
С удовольствием плетет уникальные макраме изделия.
Хобби, которое уже выросло в бизнес. Юля готова поделиться умениями и научить вас премудростям плетения.
⠀
Макраме изделия сейчас на пике своей популярности!
Они органично и экологично вписываются в любой интерьер. Не токсичны.
Легки в уходе.
Всего одним изделием можно сменить погоду в доме и показать
свой отличный вкус!
⠀
Макраме это красиво и стильно!
А главное-каждый раз оно будет приковывать
ваш взгляд, активируя серотонин.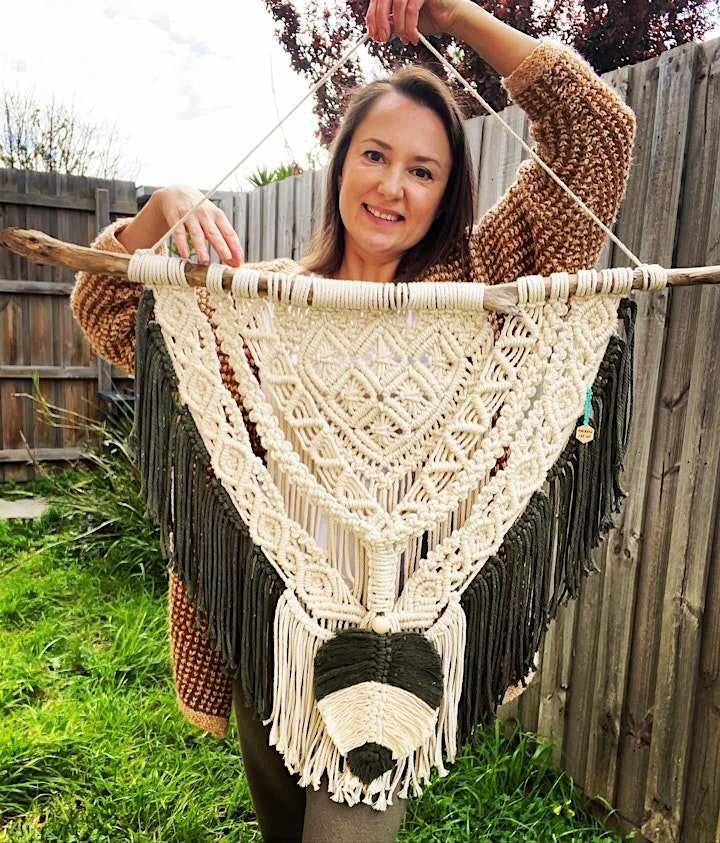 Мастер класс "Macrame for Joy"
на котором вы сможете :
сплести полноценное макраме изделие для себя или в подарок
помедитировать в процессе плетения
настроить моторику пальчиков
расшевелить ваше правое полушарие в творчестве
получить удовольствие от процесса творения
подходит новичкам и профи!
Все материалы для изделия будут предоставлены.
Так же в перерыве сладкий стол, который точно порадует вас!
От вас нужно только хорошее настроение!
Количество мест ограничено.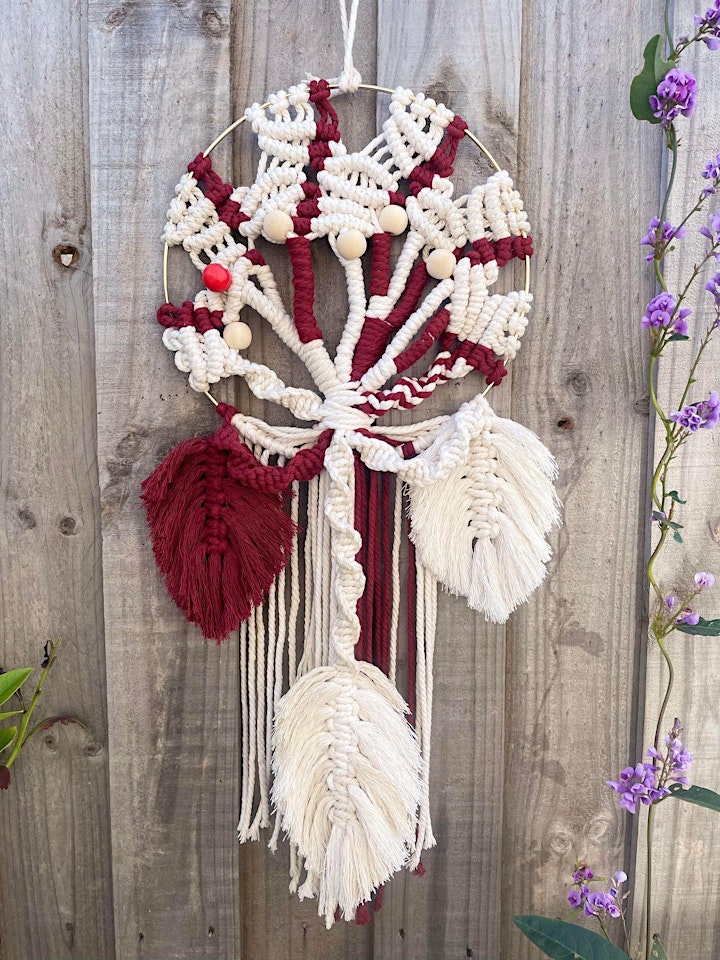 Дерево рода ( Настенный декор)
Символ- талисман вашей семьи. Дерево символизирует поколения вашей семьи;
оно прорастает из семени, растет и разветвляется, плодоносит и дает жизнь следующему поколению, чтобы начать жизненный цикл заново.
А род уходит в корни.
Изделие крепится на круглой акриловой основе. Диаметр 25 см.
Длина изделия 60 см.
Master class "Macrame for Joy",
where you can:
weave a full-fledged macrame product for yourself or as a gift
adjust the motor skills of fingers
stir up your right hemisphere in creativity
enjoy the creation process
suitable for beginners and pros!
All materials for the product will be provided.
Only good mood from you!
Limited number of seats.
Genus tree (Wall decor)
The symbol is your family's talisman. The tree symbolizes the generations of your family;
it sprouts from a seed, grows and branches, the genus goes into the roots,
bears fruit and gives life to the next generation to start life
cycle again.
Mounted on a round acrylic base. Diameter 25 cm. Product length 60 cm.
Sweets are provided at the break.