About this Event
Ingin belajar di Sydney, Australia?
Masih bingung program apa yang menjanjikan bagi karir masa depanmu?
Ayo datang dan kunjungi acara Open Day di Surabaya! Macquarie University akan hadir di sana untuk membantu kalian mewujudkan mimpi belajar ke luar negeri!
Tiket terbatas! Buruan daftar sebelum kehabisan!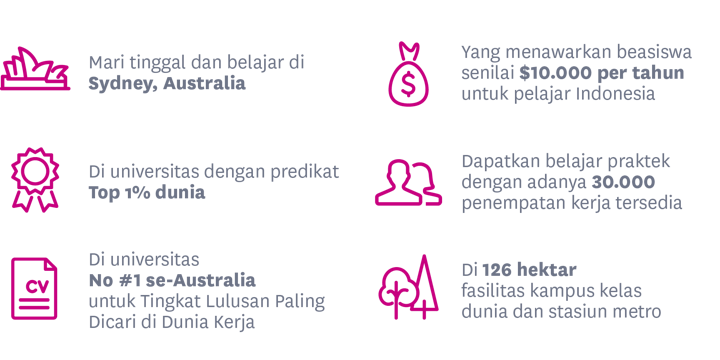 Acara Open Day (Pengenalan Kampus) Macquarie University khusus dirancang bagi kamu yang ingin "Mewujudkan Mimpi Bersama Kami".
Jangan lewatkan kesempatan bertemu para profesor ternama serta berdiskusi dengan Country Admission Manager dari Macquarie University pada:
Akan ada Sesi Informasi dan Diskusi Panel Interaktif
Konsultasi tatap muka
Gratis biaya pendaftaran untuk seleksi beasiswa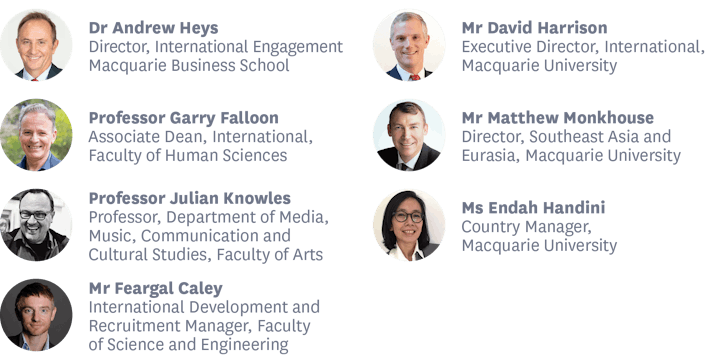 Bidang studi apa saja yang ditawarkan di Macquarie?
Macquarie University menawarkan lebih dari 240 bidang studi bisnis, seperti Actuarial, Forensic and Financial Accounting, Cyber Security, Engineering, Information and Technology, Science dan masih banyak lagi.
Jalur Diploma dan Program Foundation di Macquarie University International College
Paket Kursus Bahasa Inggris di Macquarie English Language Centre
Master berdurasi 1 Tahun dengan jumlah bidang studi terbanyak di Australia.
Lebih dari 90 program Master (S2) dan Program S1 Kombinasi (Double Degrees).