Macedon in Melbourne - Trade Tasting 2021 Tuesday 24th of August @The Supper Club
About this event
Macedon Ranges Wine is delighted to invite Australian wine trade representatives to our upcoming Trade event.
Showcasing 17 wineries and over 50 wines from some of our region's best, this trade tasting provides a snapshot of the diversity of producers in this somewhat undiscovered region on Melbourne's door step.
Date: Tuesday, 24 August 2021
Times: 12.00pm | 1.20pm | 1.00pm | 1.20pm | 1.40pm | 2.00pm | 2.20pm | 2.40pm | 3.00pm | 3.20pm
Sessions will be run for approximately 1.5 hours and in masterclass style fashion so you can reacquaint yourself with the wines you love from the region whilst discovering the new and exciting new producers or varieties.
Venue: TBC, Melbourne CBD
The Macedon Ranges is one of Victoria's best kept secrets, a wine region of hidden vineyards and passionate producers, only one hour from Melbourne. Macedon Ranges wines are diverse and exceptionally high in quality. With its elevation and wind-chill factor, the Macedon Ranges is the coolest grape-growing region on mainland Australia.
This climate allows it to produce high-quality wines but generally only in small volumes. Situated on the Great Dividing Range, elevations range from 400 – 800m, the topography is mountainous and soils are varied - from granite to sandstone/shale. Pinot Noir, Chardonnay, Riesling and Syrah predominate plantings, and as such, sparkling wines are common. Other emerging and exciting varieties include Gamay, Grüner Veltliner, Pinot Gris and Lagrein.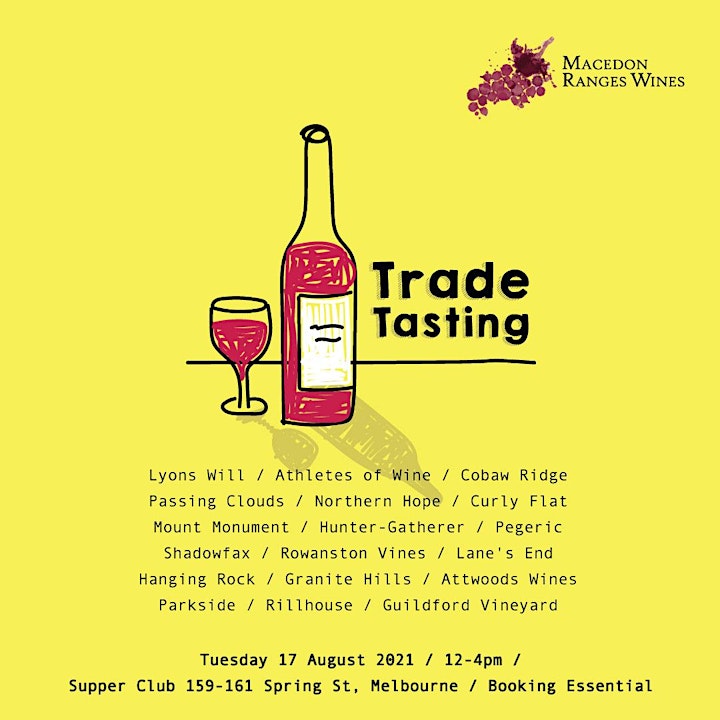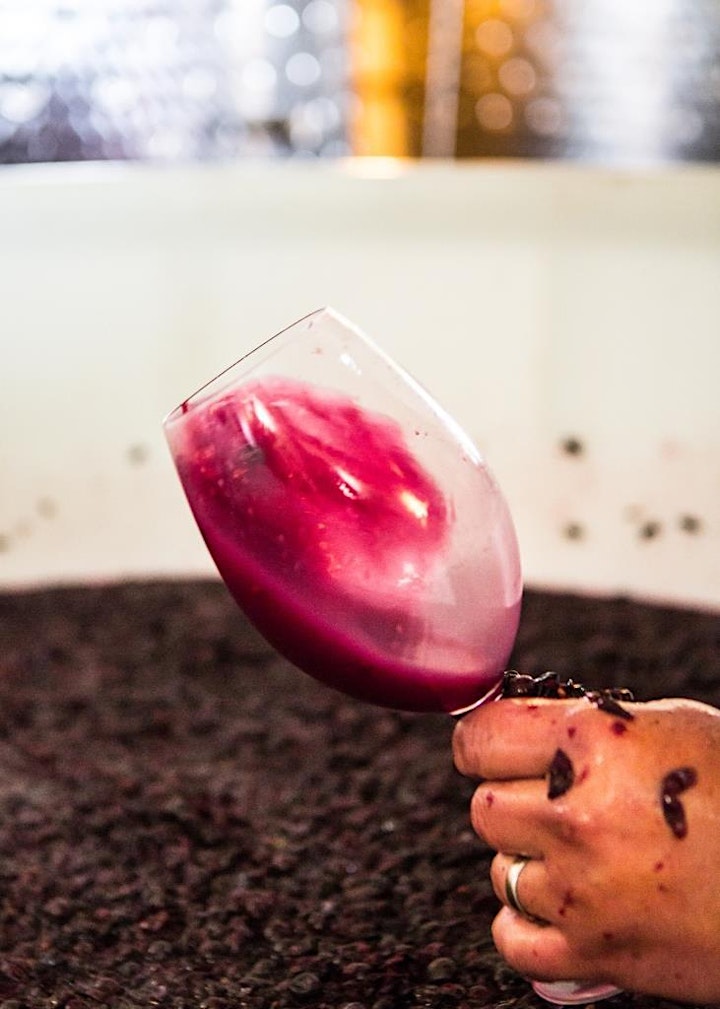 Organiser of Macedon in Melbourne - Trade Tasting
Join the Summertime Fling Festival at Macedon Ranges Cellar Doors
In January cellar doors across the Macedon Ranges will hold a series of events as part of the new SUMMERTIME FLING Festival. Three weeks of events promoting everything wine, food and fun will be held from 9th – 31st January 2021.
The Macedon Ranges Wine is running the event to encourage lovers of wine and food to take a well-earned break from 2020, come and share fun in the fresh air, scenic wide-open spaces while following COVID protocol.
This is a great opportunity to reconnect with people you may not have seen for a long-time in an easily accessible, central location – that also happens to be stunningly picturesque.
Visit www.macedonrangeswine.com.au/summertime-fling for more information and the full calendar of events.