Description
Innovation and Positioning
Positioning is the foundation on which everything else rests. You get this right and you have more than half a chance of getting everything else right.
It's about knowing who you are communicating with, knowing your niche and your specific solution to their specific problem.
People are often concerned that focusing on a small niche will limit their opportunities, but this is not what happens at all. If you advocate your outcome in this market and deliver on your promises, your reputation ripples out from there, meaning you become the primary selection for a growing market. And this means you can stand the test of time, and move your business away from the aim of just being the cheapest.
If you are clear about your purpose and your position in the market, you need to consistently communicate that, consistently back yourself and consistently grow your reputation. Consistency is the mother of success. Ordinary things done consistently well will lead to extraordinary results.
At this month's M500 event, we will be exploring:
Now, New and Next Cycle

The framework of how to simplify your message to your ideal target market
We'll also be interviewing Rob and Rose Seymour - owners of Pure Protect

Guest Business In Review -
Rob and Rose Seymour - owners of Pure Protect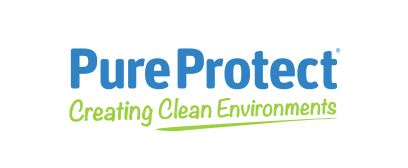 PureProtect, owned by husband and wife team Rob and Rose Seymour, are specialists in Mould, Damp, Water Damage and Indoor Air Quality.
They deliver powerful, high-value hygiene & infection control solutions to industries where health & safety are paramount.
Rob has been a client of Business Benchmark Group since August 2017 - and the business has been working hard to define their ideal target market and position themselves as industry leaders in mould repair work to their ideal target market.
They will be sharing how this strong focus on positioning has been implemented, and how it has been rewarded with with growth of their quote register, clients and business.
---
For those of you who are not Business Benchmark Group clients, please note that this event is for business owners with a turnover of $1M+ per annum. Given the high anticipated demand and room capacity restrictions, attendance is limited to those meeting this profile. Once your registration is received you will be contacted by a Business Benchmark Group representative within 2 working days with confirmation.
PHOTO RELEASE
From time to time, we use photographs/video of participants in our materials. By virtue of your attendance, you agree to our use of your likeness in such material.