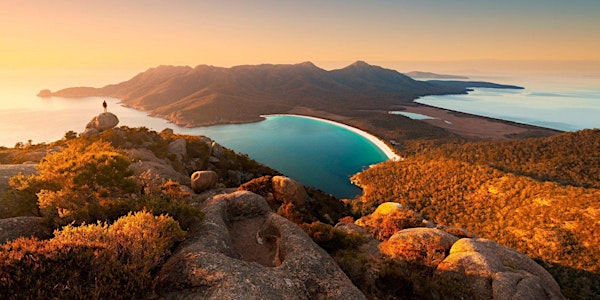 LUXURY TASMANIAN YOGA RETREAT - with Donna Buchanan
Location
Freycinet Lodge
Freycinet National Park
Coles Bay
Freycinet, TAS 7215
Australia
Join Donna and Mad in this very special all inclusive luxury Tasmanian yoga escape.
About this event
Join Donna from The Yoga Vine and Madelaine Fisher in this very special luxury yoga retreat in one of the most beautiful places on earth.
DATES FOR THIS EXCITING RETREAT ARE BEING RESCHEDULED IN 2022. REVISED DATES WILL BE CONFIRMED SHORTLY AND TICKETS REOPENED.
Set within two of Tasmania's premier locations this retreat is both luxury and yoga at its finest. Wellness, relaxation and adventure all rolled into one.
Soak up the art and history in Hobart and at MONA, explore the markets in Salamanca, and reconnect with nature at the incredible Freycinet National Park, Coles Bay and surrounds. Enjoy delicious meals and a glass of wine, eat the freshest oysters, and ground and connect with daily activities to enhance your well-being.
Combine this with your carefully curated program of yoga, meditation and breathwork led by Donna and Mads, as well as other grounding and balancing delights you have yourself a once in a life time experience.
The accommodation is second to none at these stunning hotels we have reserved for this retreat.
What's included:
5 nights luxury accommodation in Hobart and Freycinet
2x daily yoga and meditation sessions
3x delicious meals per day (brekkie, lunch and dinner)
program of carefully selected events and activities (MONA, bush walks and more)
1x Massage or spa treatment
Daily barista coffee from local cafes
Local wines with dinner
Transport during the retreat
MONA entry and ferry ride
Plenty of free time to enjoy the incredible surrounds, explore Hobart and around the Freycinet and Coles Bay area
Airport transfers
Add On's:
private yoga class with Donna $100
private yoga class with Madelaine Fisher $100
additional spa treatments (as per menu)
What's not included:
flights (Qantas currently has $600 return - start the car!)
shopping money
additional alcohol outside of what's included with meals
How much and what are the room options?
For the solo traveler:
Private room in luxury accommodation AUD$4799pp
Want to share with someone?:
Secure your spot with a $300 deposit refundable up until 15 December 2021. Payment plans are available. Check out the details below. All prices are in Australian Dollars and include GST.
Donna Buchanan is the lead facilitator for this retreat supported by Madelaine and Melinda Fisher. Mads and Melly have organised many retreats and are there to ensure your experience is seamless, that you have the best possible experience, and support you with anything you may need.
Got a question? Check out the FAQs below or get in touch here:
melinda@myuretreats.com.au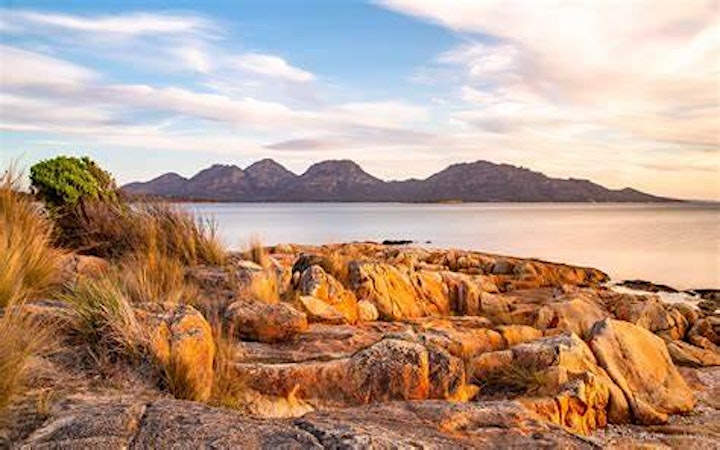 More Details & the Terms and Conditions:
Payment Plans
We have payment plans available - woohoo! Pay your $300 deposit to secure your spot. Then pay the balance in four installments between now and February 2022.
Refunds
Refundable deposit available until 15 December 2021. Refunds are available until 31 December 2021. If you need to cancel prior to 31 December 2021 any moneys will be refunded to you minus the non-refundable deposit of $300 plus a $60 admin fee. No refunds available from 1 January 2021.
Do you cater for dietary requirements?
Yes, we can cater to all dietary requirements. We will be eating at amazing eateries across this retreat. If you have any dietary requirements we will organise this with the eateries before the retreat to ensure that you have an amazing food experience.
Who are the teachers?
Donna Buchanan is the lead facilitator on this retreat. Madelaine Fisher will be supporting Donna. Mads and Melinda Fisher have actually organised many yoga retreats before. They are there to make sure the retreat runs smoothly and to support your experience.
Travel Insurance
Not required! Cause we can't travel overseas.
How many people will be on retreat?
It is so important that every aspect of this retreat is top notch. This includes having a suitable sized group - not too big, not too small. There will be a maximum of 12 people on this retreat.
What happens once I have registered my deposit on here?
You will be contacted within 24 - 48 hours via email from either Mel or Madde so we can finalise your booking details, room preference and payment options.
Will there be alcohol and partying?
A glass of wine or two with dinner can be included in the retreat. You are welcome to enjoy your own additional cocktails.
Will meal times be shared?
Meal times will be shared. However if you wish, you can take your meal in your room for some quiet time as well.
Injuries and Conditions
Sometimes there are things in our bodies we have to be mindful of when we do any form of exercise. As long as you have the all clear from your doctor you are welcome to take part in this retreat. We will work within your limits.
We have people attend who have never done yoga before, as well as more advanced yogis. We also keep the group size small so that you get the attention you need.
For those new to yoga you also have a Beginners Foundations Yoga Workshop to enhance your experience.
What if I have never been on a retreat before?
It's such a gift to yourself to take on this special experience. Don't you worry about a thing. Our retreat is a small group of people. All the yoga classes are completely modifiable. We will take good care of you and your body.
This is about giving yourself the opportunity this year to get out of your crazy rat race, and take some time to unwind deeper then you ever have before. The question is, are you willing to invest in yourself?
Waiver
By agreeing to these terms and conditions and registering my place, I confirm that I am fit to undertake the activities of this retreat and have consulted with my doctor or health professional provider prior to registration. I have disclosed any relevant injuries or conditions to the retreat organiser prior to registration. I understand that I participate in this retreat at my own risk, and agree to waive any liability by the event organiser for any injuries or conditions and I will not perform any postures to the extent of strain or pain. I accept that neither the instructors, nor the hosting facility, or retreat organiser is liable for any injury or damages to the person or property, resulting from participating in this retreat.
Got a question?
Get in touch! 0439 498 985 or via email melinda@myuretreats.com.au