About this Event
​You're invited to join LUSH Robina for bath bomb fun these school holidays. Take part in a product making demonstration where you will be able to get hands on and create one of their best selling products. Mix and mould your very own 'Groovy Kind of Love' Bath Bomb!
LOCATION: Level 1 The Kitchens (upstairs), near Crafted Coffee Co.
COST: $15 pp (excludes booking fee)
*Bookings are required. This event is recommended for children, suitable for ages 6+. Children must be supervised by a parent or guardian at all times.
Hand sanitiser will be available before and after the class; as well as measured spaces to ensure correct distances are maintained.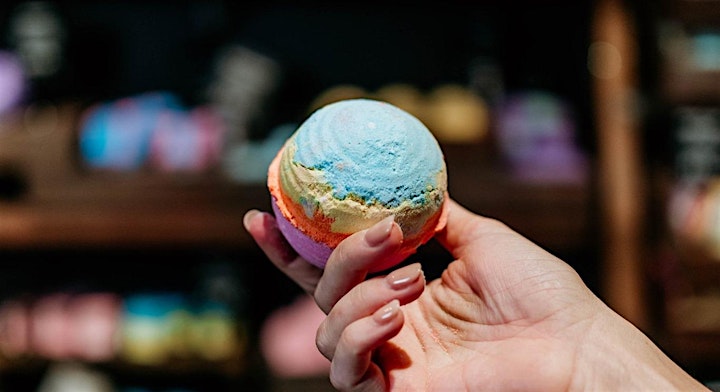 ABOUT: Groovy Kind Of Love
Fill your bathtub with peace, love and positivity - melting into rings of rainbow colour, Groovy Kind Of Love is built with the wild child in mind. You will fall for this combination of rosewood, bergamot and ylang ylang oil, which will lift spirits and send you into funky town. Come and get groovy, share the love, and take home your very own ball of colour.