Join us for some lunchtime lockdown fun! Lunchtime Sessions is a short series of author v author chats, no middleman and no script.
About this event
Join us for some lunchtime lockdown fun! Lunchtime Sessions is a short series of author v author chats, no middleman and no script.
In each session, two of our authors will jump online and ask each other questions. The questions can be anything, about each other's book, about their writing practice, what they had for breakfast… then we throw it open to you. Got a burning question for our authors? Want to practise talking about anything other than Covid? Do you have an anecdote or even a joke to share? It's all welcome!
Join us on November 19th at 12:30 pm AEST, there will be giveaways and prizes!
It is worth noting that you don't have to have read either book to jump onto these sessions! They are great fun without knowing anything about either book!
Tickets are FREE but if you choose to make a donation all proceeds will go to the UNHCR on the ground in Afghanistan - link is here
Our second session features two very different authors Toby Roberts author of Two Mums and a Dad and Sean Doyle author of Night Train to Varanasi.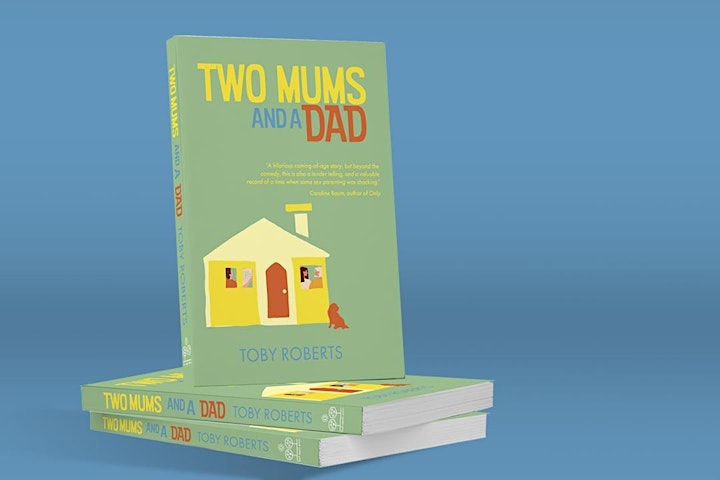 Sydney's leafy northern suburbs were a bastion of Christian conservatism in the 1980s, but the Roberts family was always a little different. If having lots of children, pets and parties made them stick out, then a mum with a procession of live-in lovers had the neighbours agog. Although Toby loved most of his mum's girlfriends, when she fell for Caro everything changed. It's hard enough when your mum and dad divorce, and you move into a new home with two mums – harder still, when one of those mums challenges your masculinity by flogging you in tennis and lifting weights that would give you a haemorrhoid. To make matters worse, Toby had just started high school at a Christian college where his mum's spiky hair and long trousers weren't welcome. The usual insecurities about finding acceptance in high school go up a notch or two when you're a weedy violinist and your two mothers keep kissing in public… A delightful memoir exploring the angst of puberty, school and life with two mums.
'If you love books that make you think, I think you'll love Two Mums and a Dad.' Adam Spencer, author and broadcaster
'Readers of this book will soon learn to multi-task: laughing while squirming ...'Malcolm Knox, author and journalist
'A hilarious coming-of-age story, but beyond the comedy, this is also a tender telling, and a valuable record of a time when same sex parenting was shocking.' Caroline Baum, author of Only
Toby has worked as a lawyer, banker, speech writer, and even a session singer, in roles that have taken him around the world. He has written articles for major Australian broadsheets, and a number of short stories that have been published in magazines, converted into podcasts and broadcast on radio. He currently lives in Sydney with his wife, two children and a whippet called Devo.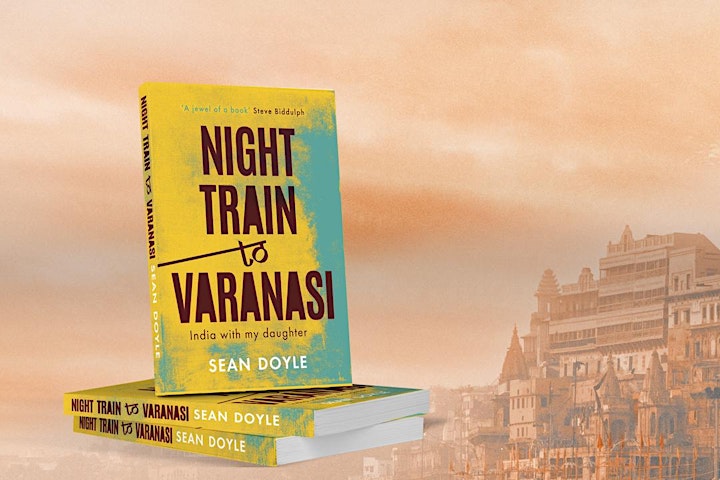 Writer and editor Sean Doyle has loved India for decades, so when his first-born, Anna, finishes high school, they set off on a two-month trip. She wants an adventure; he wants a holiday. But India is no cakewalk, especially for the faint-hearted, and Anna has not only recently overcome a personal trauma that's left her feeling fragile, she has also never experienced anything like the gargantuan, pulsating Subcontinent she's walking into. There's no doubt about it: Sean is nervous.
Torn between keeping his daughter safe and giving her the space to embrace India as he has, Sean undergoes one of the most intense, challenging experiences of his life. He knew Anna would be so confronted, but he didn't imagine he would, too. Amidst the noise, the sensory overload and the extremes of life that typify India, they discover more about themselves, and each other, than they thought possible.
Blending erudition, humour and paternal angst, this is a beautifully nuanced exploration of a father–daughter relationship set against the backdrop of one of the world's most culturally and spiritually rich countries.
'Night Train to Varanasi wears its bristling intelligence so lightly, darting and diving from shocking history to the profound core of India's spiritual tradition … But it's in the tender, self-revealing way that Doyle relates to his daughter that this book touches us most deeply.' – Steve Biddulph