Join artists Mylyn Nguyen & Garry Trinh, as they discuss their works in the current exhibition, Time Pass.
About this event
Writers and artists from the Vietnamese and Sino-Vietnamese diaspora discuss ideas about place, history and the passing of time. Featuring our exhibiting artists Mylyn Nguyen and Garry Trinh, together with our Incubate Writers in Residence James W. Goh and Huyen Hac Helen Tran, in conversation with writer Sheila Ngoc Pham.
When: Wednesday 25 August, 12-1pm
Where: Online via Zoom
Cost: Free!
Registered attendees will receive a Zoom link via email before the event begins
Mylyn Nguyen has developed several solo exhibitions that have humorously explored her childhood memories and curiosities. These comprehensive bodies of work, as well as several smaller projects, have varied in appearance, approach and materials yet all are imbued with an incredible skill and wondrous imagination that continues to extend the sense of spectacle and intrigue her artworks generate.
Garry Trinh is an artist working in photography, video, painting and 
works on paper. He makes art about the uncanny, unexpected and 
spontaneous moments in daily life. He is inspired by his surroundings 
and from the vast visual output of mass culture. His works are about a 
way of looking at the world, to reveal magic in the mundane. He is never 
bored and never late.

Huyen Hac Helen Tran is a Vietnamese-Australian writer, working on Gadigal Land. Her work can be found in SBS Voices, Peril Magazine, Killer and a Sweet Thang and the chapbook Sky Conversations (WSU, 2020).
James W. Goh lives on unceded Darug land and uses he/him pronouns. He is currently completing an Honours thesis with the Department of Gender and Cultural Studies at The University of Sydney. His thesis interrogates why the ethnic Chinese in Vietnam, the Hoa, have been effaced from national histories and collective memories of war in and flight from Vietnam. His broader interests include histories of global racial capitalism and queer of colour critique.
*This talk will be recorded for promotional purposes.
Photos: Garry Trinh in his Parramatta studio by Alex Wisser/ Mylyn Nguyen working in studio by Mayspace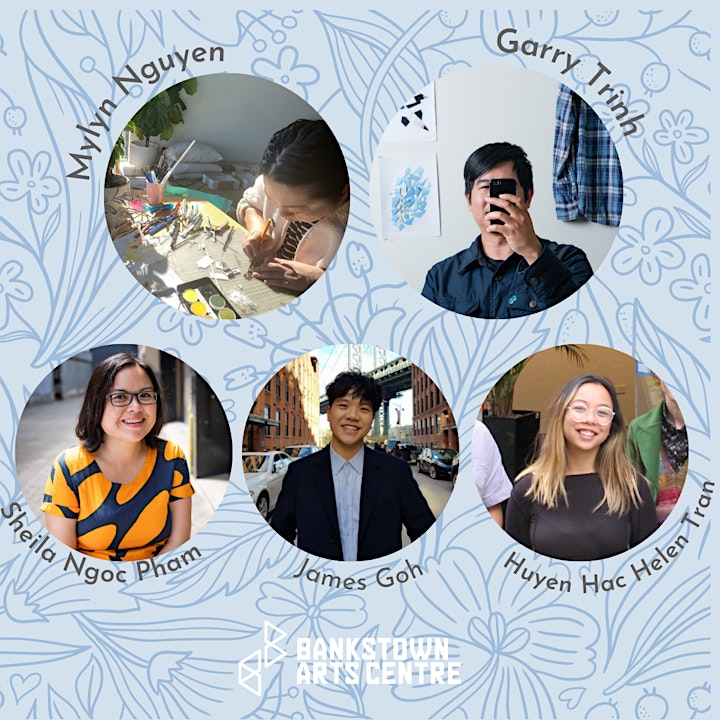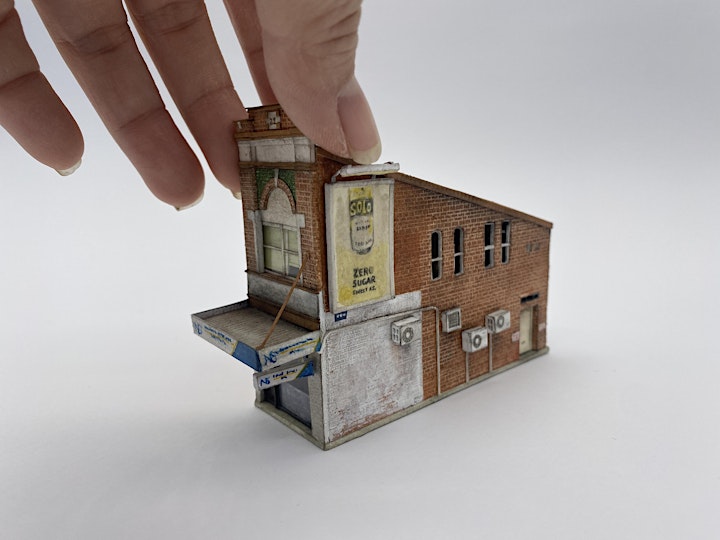 Organiser of Lunchtime Artist Talk- Mylyn Nguyen and Garry Trinh