Lunch time talks on Carbon Neutral Portfolios & PRI Impact on Fund Flows
About this Event
Green Alpha and Carbon Neutral Equity Portfolios
For many Australian the most carbon intensive part of their life is their investments in Australian equities via their superannuation. Historically many investors have believed they can either invest in climate friendly portfolios or invest in portfolios to deliver attractive investment returns. During this session Roy Maslen will introduce the concept of green alpha which aims to deliver investment strategies that are climate friendly and capable of generating attractive investment returns. AllianceBernstein has recently launched Australia's first carbon neutral equity portfolio. This portfolio has approximately 90% lower emissions than the S&P/ASX 300 and then offsets the remaining emissions through the retirement of carbon credits. In addition the portfolio construction puts a price on carbon when valuing companies and the investment team engage extensively with many of Australia's largest companies on how climate change presents both risks and opportunities for their businesses.
Roy Maslen, Chief Investment Officer - Australian Equities at AllianceBernstein
AllianceBernstein (AB) is a global asset manager with funds under management of US$500bn. At AB Roy Maslen is the Chief Investment Officer of Australian Equities and has been managing Australian equity portfolios since 2005. In 2019 the AB Australian equity team won both the Morningstar and the Lonsec awards for Australian equity manager of the year. In 2018 in partnership with the Australian Federal Government's Clean Energy Finance Corporation and the Myer Foundation AB launched a carbon neutral Australian equity strategy.
Prior to joining AB in 2003, Maslen worked at McKinsey & Company for seven years across Australia, Europe and North America. Before that, Maslen spent four years with Rolls-Royce Aerospace as a manufacturing strategy researcher. He holds an MEng from the University of Cambridge, where he was sponsored by Shell UK as an engineer, as well as a PhD in manufacturing strategy from the University of Cambridge.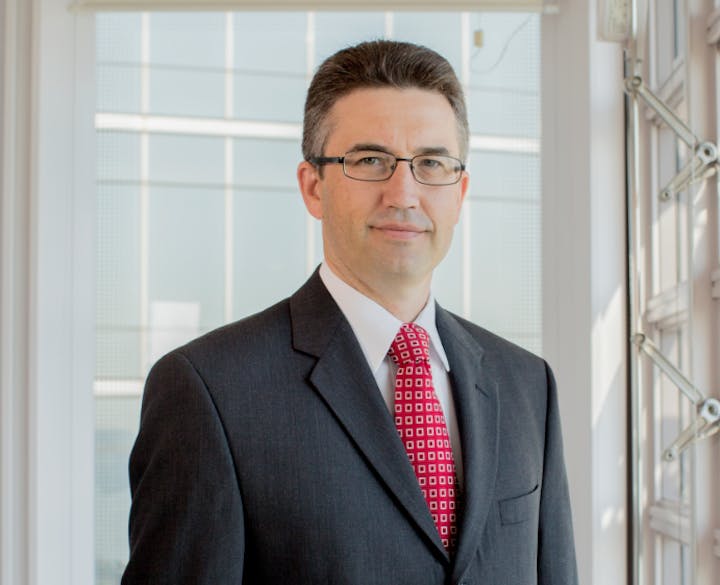 The Impact of UN PRI Signatures on Fund Flows
Investors are demonstrating they want their investments to make a positive impact on the world around them. Socially Responsible Funds (SRI) funds are a means for achieving advances across environmental, social and governance (ESG) concerns. But how do investors ensure their investment manager is truly implementing ESG principles and not just greenwashing? Industry bodies such as the UN's Principles for Responsible Investing (PRI) promote and evaluate good SRI practice. They therefore act as signalling agents and are impliedly designating some funds as SRI funds. This presents an opportunity for fund managers but a dilemma for the industry. If the funds the designation attracts are adequate, fund managers will be motivated to make improvements to their SRI processes. If the resulting fund flows are significant, a higher ethical concern arises for the signalling agents – ie that they act in a responsible manner by avoiding conflicts of interest and maintaining their independence. This paper applies a longitudinal analysis of the funds flows to SRI funds to measure the magnitude of fund flows attributable to the SRI designation. This indicates the value to fund managers of the SRI designation and the importance of the agents to the industry.
Dan Daugaard , Deputy Head for the Applied Finance Department, Macquarie Business School
Dan is the Deputy Director responsible for Environmental, Social and Governance (ESG) research in the Centre for Corporate Sustainability & Environmental Finance. His current research focus is on deciphering the thematic structure of ESG investment research and investigating the key drivers affecting ESG fund flows. Dan is also the Deputy Head for the Applied Finance Department, teaches Investments subjects and supervises students writing case studies on Socially Responsible Investing (SRI). Prior to academia, Dan managed institutional investment portfolios and developed innovative investment products including one of Australia's first environmental superannuation funds.