Description
The Make-A-Wish team would love for you to come along and learn more about what they do and how you can help make wishes come true.
They would love to share with Hub members one of the most recent wishes they worked on, the opportunity to join 100 Club (www.makeawish.org.au/100-club) and how you can get involved in Bake A Wish (www.bakeawish.org) which will be happening at The Hub on Thursday 24 August. We look forward to seeing you there!
About Make-A-Wish:
Make-A-Wish Australia was founded in 1985, and now, in our 30th year, we have granted over 8,000 wishes to children with life-threatening illnesses. Make-A-Wish wishes gives very sick children and teenagers hope for the future, strength to face the challenges of their illness, and joy from their incredible wish experience.
About Hub Australia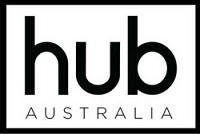 Hub Australia is Australia's largest network of coworking spaces for growing small businesses. With beautiful spaces, business learning and wellness events, and flexible memberships, Hub provides workspaces that love people.
Newsletter
When registering for any Hub events you will be added to our newsletter for updates and events. You can unsubscribe at any time.