Description
Agile data integration and governance, building confidence in your data.

IBM Information Integration and Governance (IIG) has always helped organisations integrate, secure and protect their enterprise information. Now, in the world of big data, the latest enhancements help organisations expand data stewardship, test data management, business-driven governance, and support for cloud environments.
Join IBM and Certus in this session to learn how agile data integration and governance can build confidence in your data allowing you to:
> Discover, transform and integrate data from all types of sources
> Make relevant data available to all who need it
> Keep up with the most demanding requirements for data volume and speed
> Spend less time finding relevant data and more time analysing it

Integrating the IBM IIG approach with the modern breed of Data Warehousing methodologies such as Data Vault 2.0 deliver significant results. This approach can unlock the full potential of your data, transforming an administrative function into a strategic platform capable of keeping pace with the rapid rate of organisational and market change, thus delivering a competitive and sustainable advantage.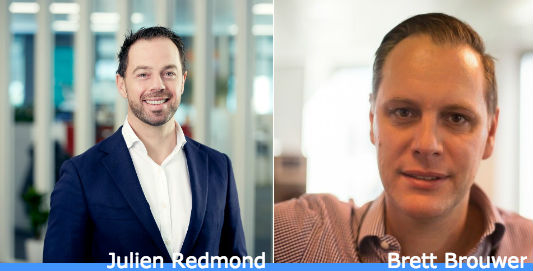 Julien Redmond
Solutions Director | Information Managment & Finance, Certus Solutions
Helping customers understand how they can improve the quality and value of Business Intelligence and Business Analytics is Julien's passion. Coming from extensive experience in Enterprise Information Management Strategy makes Julien a professional in delivering information governance across all business integration layers.
Brett Brouwer
IBM Information Management, Big Data and Cloud Data Services Enterprise Sales Specialist, IBM
IBM Analytics Group Information Management & Big Data Portfolio Manager with core strengths in the General Business, Retail, Energy & Utilities and Media sectors. Proven capabilities and success providing solutions focused sales for Enterprise Information Management & Big Data.
Limited availability so book your place now!