Description
Lunar Mission One is an internationally crowd-funded effort to send an autonomous robotic lander to the Moon's South Pole in 2024, to perform scientific experiments and leave a time capsule containing a permanent record of humanity. The lander will drill deep into the lunar surface, accessing rock samples up to 4.5 billion years old to reveal secrets about the early days of the solar system, and evaluate local conditions for a permanent manned base.

This public lecture by David Iron introduces Lunar Mission One and its motivations, the scientific and social importance of the mission and the future of international space exploration.
The Speaker

David Iron is a former Royal Navy Engineering Officer and advisor to national investment institutions, specialising in creating public-private partnerships. With sixteen years of experience in the space sector, David's work towards commercialising and financing international space exploration led him to originate the concept for Lunar Mission One in 2008. David is the Founder of Lunar Missions Trust and Lunar Missions Ltd.

Schedule
5.30 - 6.00pm: Refreshments
6.00 - 7.30: Public lecture - Lunar Mission One founder David Iron (+ Q&A)


This lecture is brought to you by the University of Melbourne Space Program.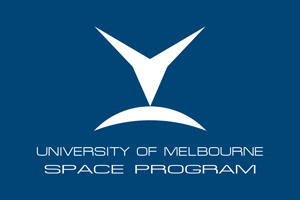 This lecture is sponsored by the Australian Institute of Physics, the Melbourne School of Engineering, and the Physics Students' Society.