Description
Bars in Depth with Matt Whiley (Scout - London) & Luke Whearty (Operation Dagger - Singapore.)

Want to open your own bar but don't know where to start?
Join us on December 3rd for the first of a series of seminars tailored towards people looking to open their own business in f & b with invaluable insights from internationally awarded Bartenders Luke Whearty and Matt Whiley.
These sessions will divulge a wealth of knowledge on a variety of topics such as concept creation, financial planning, hiring personnel and much more in an attempt to give transparency and clarity to this often challenging task.
Tickets are $40, (includes two drinks and the talk.)
---
Matt Whiley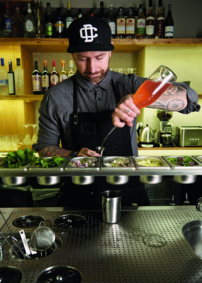 Matt's achievements and reputation have led him to be named Evening Standards top 1000 most influential Londoners. His ground-breaking work has impacted the cocktail industry globally having co-founded Fluid Movement and five award winning bars across London (Purl, Worship Street Whistling Shop, Dach & Sons, Talented Mr Fox & Peg + Patriot) He is also the creator of the boutique liquor brand Moonshine Kid.
Luke Whearty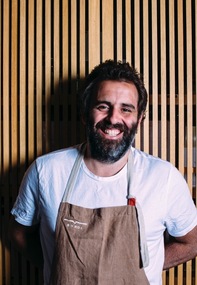 Luke has travelled the world and gained a wealth of accolades along the way. He is at the forefront of forward-thinking minds in the world of bartending, and have presided over some of the most progressive drinking programs.
Luke cut his teeth (so-to-speak) at the internationally acclaimed Der Raum, as head bartender, winning multiple awards. Luke then made the move to South East Asia where he worked alongside Chef Ryan Clift at the highly acclaimed Tippling Club. Created in a basement space, Operation Dagger is an experimental and innovative bar, pushing boundaries with new equipment, culinary in uences and techniques. In its first few years of trade, it made waves around the world.
Lukes latest creation BYRDI is still in the making, but you can expect the local environment to inform the drinks at the new bar, and a concept that's uniquely Australian. BYRDI bottled cocktails are already stocked in selected bars and restaurants, so get a taste of what's to come, early.