About this Event
Love the Body Your In: Finding Comfort in Your Own Skin.
Workshop Description:
Saturday: 15 February 2020 | Time: 1:00 - 3:00 pm
What would it mean if you could love the body you're in right now?
Cancer changes things. Following surgeries and active treatment your body is not the same as when you started.
How do you find comfort in your own skin?
During this 2 hour interactive workshop;
explore simple strategies to help you embrace life beyond cancer,
love the body your in and
reclaim your confidence
Coming to the end of treatment can be a really difficult time, one you look forward to, but then you realise that you are going from a whole care team to just you. It's overwhelming, a time where you have more questions than answers.
How do I embrace the next phase of my healing journey?
What support is there?
How do I minimise setbacks?
What is my new normal - what does this actually mean?
Will I ever recognise the person looking back at me in the mirror?
Where do I begin?
There's a sense of relief that your treatment is over, but chances are the experience robbed you of  some of your self-confidence. Many women say they just want to look in the mirror and recognise the person looking back at them. If you want to be able to embrace the journey and move forward, but you feel broken, exhausted, or alone then the Embrace Life Beyond Cancer program is for you.
If you are at the stage where you're preparing to go back to work, or maybe you need to decide about reconstruction (if you haven't already) and you're tired of feeling overwhelmed remember you don't have to do it alone.
These workshops will not only help you come to terms with your cancer experience, it will give you the tools and the space to re-frame your experience into something that will open new doors and take you places you've never even imagined possible for you.
What participants can expect from the workshop series:
Create a plan to move forward with confidence thriving not just surviving!
Transformational wellness – develop an awareness and growth beyond the trauma of your diagnosis and treatment.
An opportunity to embrace the next phase of life, recovery and your wellness
Identify your health and wellness priorities
Develop tangible health and wellness goals
Develop a more positive mindset and relationship with yourself and your body
Build resilience
Join us for one workshop or for the whole series.
Don't let cancer define your life, write your own rules be the leader in your healing journey.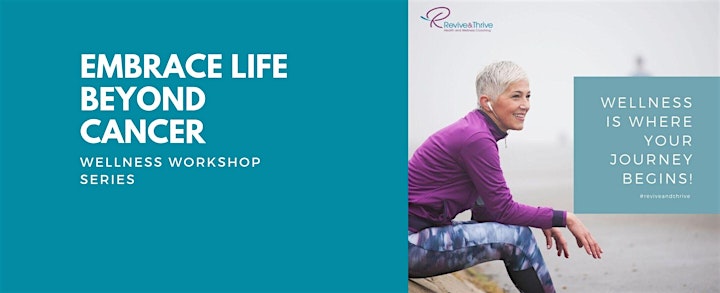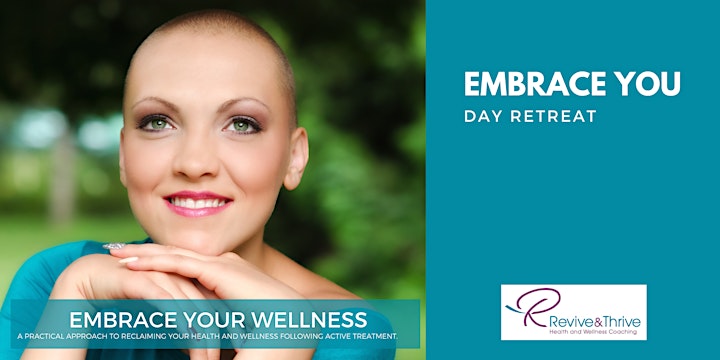 Click on the title to view events and register.
Tickets on sale - limited places available.
For more information visit www.revivethrive.com.au.