Description
In the last twenty years, the numbers of Asian elephants have been halved due to habitat loss, human-wildlife conflict, poaching and capture. There are now an estimated thirty-five thousand living in the wild.
Elephant rescues are rare, unpredictable and often life threatening. After waiting 2.5 years, actor/director Ashley Bell and a team of elephant rescuers led by world renowned Asian elephant conservationist and Time Magazine's Hero of Asia, Lek Chailert, embark on a daring 480 mile mission across Thailand to rescue Noi Na, a 70-year old partially blind trekking elephant and bring her to freedom.
Love & Bananas aims to ignite a new way of thinking about Asian elephants, and show what can be done to prevent their extinction.
~
Join us for this wondrous evening of film, live music, chocolate tasting and a delicious canapé/finger food vegan gluten-free dinner!

~

CHOCOLATE TASTING - THE CHOCOLATE YOGI
Raw, organic, vegan, dairy-free, gluten-free, handmade, fair-trade, locally made and simply delicious chocolate :-)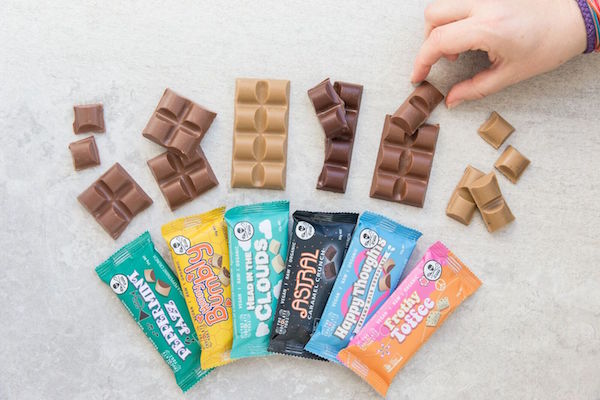 www.thechocolateyogi.com.au
LIVE MUSIC with DAVY SIMONY
Davy Simony is a folk-roots singer-songwriter originally from Kuranda, a village in the rainforest of Far North Queensland. Now based in Melbourne, Davy has been making waves in the local scene for the past few years, as well as touring nationally and internationally.
With influences that span from Angus & Julia Stone to Fat Freddy's Drop, Simony's work is defined by his grounded and heartfelt style of songwriting. His live performances are not to be missed. Boasting the powerful energy of a 'one-man-band,' Simony takes to guitar, foot percussion and live loops.

Check out some of his music on youtube: www.youtube.com/user/davysimony/videos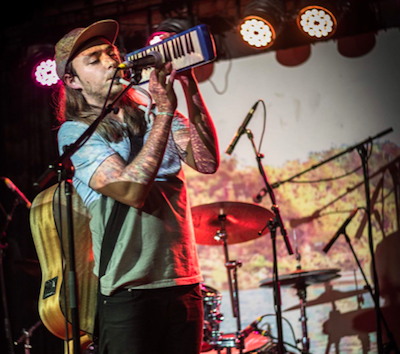 DINNER by Alisha's Café Collective
Your ticket price includes a light but nourishing, delicious six dish, vegan, gluten-free standing-mingle canapé dinner by our caterer Alisha's Cafe Collective. Alisha's Cafe Collective is a passion project, fueled by the heart and soul of Husna Pasha. Husna is dedicated to bringing people together and empowering them through laughter and an appreciation of difference. "Alisha" is a portmanteau of Aliyah and Shahan, the names of Pasha's children with husband and co-owner Nicolas Rangasamy-Shakeel. Alisha's Cafe Collective menu is plant-based, and most dishes are inspired by Rangasamy-Shakeels' Mauritian and Pasha's Indian heritage. A portion of the cafe's profits are donated to a charity nominated by the community and presented at monthly events.
~ Menu ~
* Yellow Masala Spiced Baby Chat Potatoes with Coconut Chutney
* Mauritian Falafel with Spicy Sauce.
* Mushroom, Tomato and Basil Arancini ball with Pesto
* Beetroot and Mashed Potato Croquettes
* Vegetarian Samosa With Coconut Mint Sauce
* Mint Bliss Balls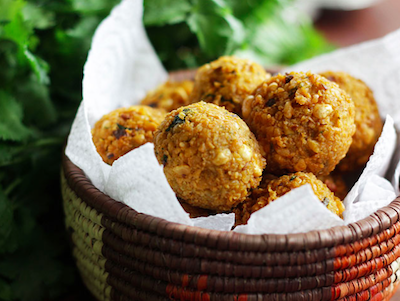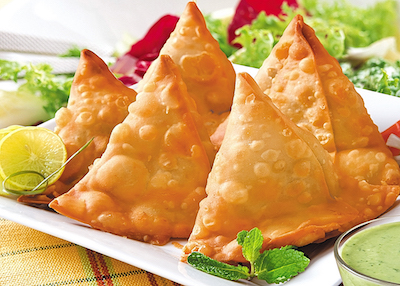 Program:
5.45pm: Doors open
6.00pm: Live music and chocolate tasting
6.30pm: Film (75 mins duration)
7.45pm: Dinner

Investment:
(includes film, music, chocolate tasting and dinner!)
A portion of your ticket purchase supports the film maker! Thank you for supporting independent film making :-)
Adults = $40
Students/Pensioners/concession = $35

Refund policy:
* Please note that tickets are NOT refundable if you change your mind or are unable to make it on the day. Your tickets cannot be changed to another date. They may however be given to a friend to attend.

Getting there:
Please consider using sustainable transport to travel to the venue :-)
Walk: is ten mins walk from Seddon Train Station
Parking: There is ample free parking on Harris Street and Cowper St.

Accessiblity:
The venue is fully wheelchair accessible.

Enquiries:
kjstaton@icloud.com
Subscribe to our Films For Change E-invites!
Follow Films For Change on FB