About this Event
Publican Presents | Sunday 22nd December | Doors open at 4pm!
Louie & The Party Boyz LIVE at Publican, Mornington for one SENSATIONAL XMAS special party!
Louie brings his own antics and voice to the stage as the amazingly outrageous front man and with the amazing Simon Hopman, Sam McAinch, Erin Shay and Peter McDonald as the AWESOME foundation for this sensational band! Heaps of dynamics and wow factor unlike any other cover band seen today!
Performing ALL your favourite party hits, this is one Sunday afternoon that every live music lover will enjoy!
This is a FREE SHOW for all to enjoy, however you must register as free tickets are limited!
Publican, Mornington, 62 Main Street, Mornington!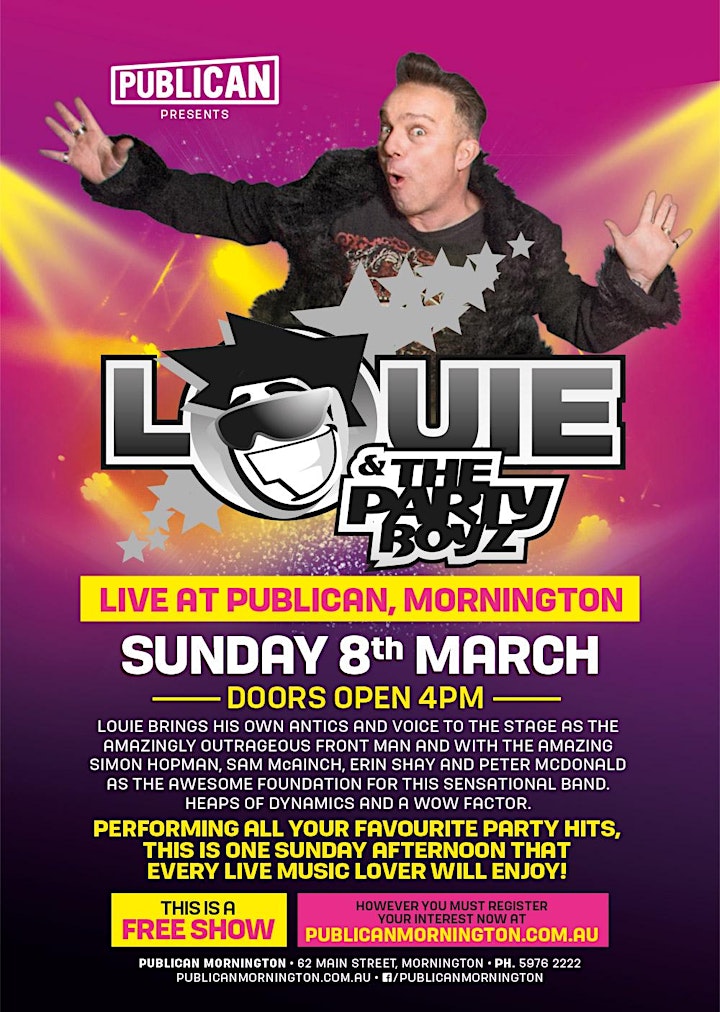 Performers
Date and Time
Location