Loopy Rail Trail Weekend - Linville to Nanango BVRT & Beyond 130km circuit
Ride a loop Linville to Nanango return. 130km with 90km of gravel including 40km on the BVRT. Note dates change from 19-20 Sep to 6-7 Nov.
About this event
BVRT & NANANGO LOOPY WEEKEND
6-7 NOVEMBER 2021 (was 18-19 Sep)
Arcadia Travel & Outbike
https://arcadiatravel.com.au/outbike/
RIDE INFORMATION
Published 27 June 2021, updated 8 Sep
This is the Linville to Nanango Loop, ANTI-CLOCKWISE, including 40km of the Brisbane Valley Rail Trail as the final section.
We ran this route in the clockwise direction in June 2021 with 24 riders and had a blast!
SAT - Heading north from Linville, the Mt Stanley Road is sealed for 24km and crosses the Upper Brisbane River multiple times. Taking a left, Western Branch Road is gravel for 14km. Left again to start a steep (+250m in 3km, option to ride on bus) sealed climb on River Road which runs for 9km. Turning left, ride south on Runnymede-Bullcamp-Mylett roads for 6km. Turn right onto Mt Stanley Road for the final 13km into Nanango.
SUN - The Nanango-Yarraman Link Trail via the old stock route is 20km to connect to the BVRT a few km out of Yarraman. Be careful on the rough section in the middle! Continue on the BVRT to Blackbutt 17km then a further 23km via Benarkin to return to Linville.
We'll be on some beautiful country, the ancestral lands of the Jagera (Brisbane Valley) and Wakka Wakka (Burnett) peoples.
We are following a circuit that's become a signposted cycling trail thanks to Nanango Cycling, a group of keen riders who've tapped Queensland's Gambling Community Development Grants:
https://burnetttoday.com.au/news/2020/10/02/burnett-bike-trails-boom/
https://www.trailforks.com/route/linville-to-nanango-circuit-ride/
Start and end at the cyclist-friendly village of Linville on the BVRT.
Check-in and start is Saturday10am, our bus will be opposite the pub.
Participation is $60 per rider.
Accommodation in Nanango is your choice and you can book direct.
Palace Hotel (12 neat pub rooms) - ph 4163 1287
Nanango Star Motel - ph 4163 1666
Fitzroy Hotel/Motel - 4163 1100
Antler Motel - 4163 1444
Copper Country Motel (3km west of town centre) - 4163 1011
If choosing to camp, please advise and we will book for Nanango Showgrounds. You can bring your own gear and pay just the site fee - or hire from us:
$20 COVERS HIRE OF SINGLE PERSON TENT + MAT + SITE FEE ($9)
$30 COVERS HIRE OF TWO PERSONS TENT + MATS + SITE FEE ($16
$10 HIRE OF COSY SLEEPING BAG IF REQUIRED
Above costs we will collect in cash on the event.
Other costs and options – meals, travel to/from Linville, bikes can also be hired.
For breakfast Sunday morning, the Cafe @81 and Nanango Bakery are open early.
There are 32 places.
GETTING TO LINVILLE - DRIVE OR TAKE OUR BUS
Drive out to Linville on Friday (camp or stay in pub) or early Saturday morning. Distance from Brisbane approx. 150km, taking 2 hours. Park near the hotel - should be safe overnight.
Or get a ride on our bus from Caboolture Station Saturday morning at 8:00am, cost $70 rider+bike return. Return - depart from Linville about 3pm for Caboolture arriving about 4:30pm. See 'add-ons' to book.
Other pickups on request between Noosa and Caloundra ($90 return).
Our bus service will also be available to walkers planning to hike the BVRT from Yarraman to Linville.
OUR SERVICE / THE RIDE
The $60 participation fee includes information and maps for the suggested routes and we'll carry your overnight gear (we have plenty of space in the bus and trailer).
We can pick-up riders+bikes for the River Road climb, or if tired or having bike issues.
As well as the map in the image, we'll send a high-res copy to participants and have printouts on the weekend that can be imaged.
It's your ride – there are no guides, no ride signage and no marshalls to tell you where to go. Load the maps on your device, ask questions at the start. Good to ride with some other people. If in doubt anywhere, wait for another rider - or message the bus.
Our bus will follow along the suggested route and keep to the rear of the last riders.
For Sunday along the Link Trail and BVRT, the bus will be: 1. at the junction of the trails (several km north of Yarraman) until the last rider comes through; 2. then at Blackbutt until the last rider comes through.
Rendezvous in Nanango: By 5pm our bus will be in the town centre, near the roundabout (Drayton and Fitzroy Sts). This is handy to the pubs and motels - except Copper Country 3km to west (we can drive your kit out there).
SUPPLIES ENROUTE
SATURDAY: Linville Store will be open at the start. There are NO shops or services for the entire 66km Mt Stanley route to Nanango. Be able to carry enough food and at least 3 litres of water. The support bus will have water and snacks. The IGA is open to 6pm.
SUNDAY: Nanango IGA is open from 7am and Cafe @81 and the bakery earlier. Possible stops include Yarraman (22km) Blackbutt (+18km) Benarkin (+5km), , (42km) and Nanango.
SATURDAY NIGHT
There are plenty of choice to dine. If we have a big group, it could be best to spread ourselves out for dinner (20-30 at the same diner could overwhelm the kitchen).
In June the Palace Hotel had the local duo MISfITZ playing great music from 8 to 11pm. The RSL also hosts live performers. We hope there'll be something going on for 18 Sept so be ready for a fab night of Nanango-tango.
BIKES
We suggest MTB, hybrid and gravel bikes with tyres of 35mm or more.
E-bikes are welcome. Access to power batteries overnight at accommodations.
If hiring, our bikes are REID 26" MTBs, we have 2 x M and 2 x L available, $50 per bike for the weekend includes helmet and lock. Contact us to discuss. https://arcadiatravel.com.au/noosa-bike-hire/
CANCELLATIONS
Cancellation with refund is possible up to 7 days before the event. There is a small Eventbrite handling fee of about $5.
________________________________________________________________________
OUTBIKE and BANDICOOT TOURS & CHARTERS are registered trading names of MY EUROPE BASE PTY LTD ABN 41053515834
OUTBIKE runs the 'Gulf to Gulf' 30 day 2300km ride across Australia from Port Augusta to Karumba. Next G2G events in May-June and June-July 2022.
https://arcadiatravel.com.au/outbike
MY EUROPE BASE is a pretty apartment house in the winemaker town of Zell on the Mosel River in Germany's Rhineland, close to rail and Frankfurt-Hahn Airport. It's an idyllic and affordable base for cycling, hiking and exploring. Bikes for guest use.
https://arcadiatravel.com.au/myeuropebase
ARCADIA TRAVEL and NOOSA BIKE HIRE are registered trading names of TRAVEL AHEAD PTY LTD ABN 63610755881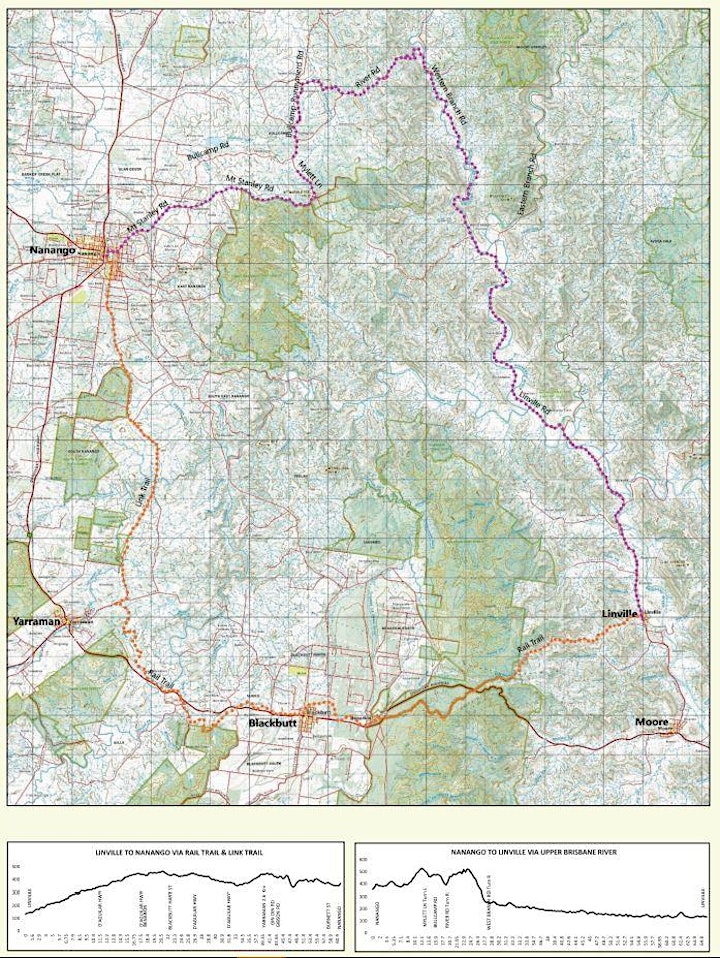 Thanks to David Kenny and Nanango Cycling for the map.
For the 18-19 Sept ride, read the altitude charts from RIGHT TO LEFT.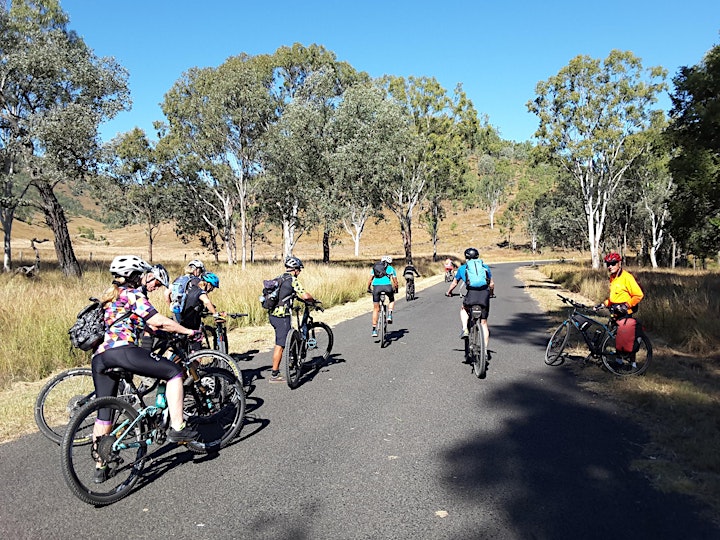 On the way back to Linville, Upper Brisbane Valley, June 2021.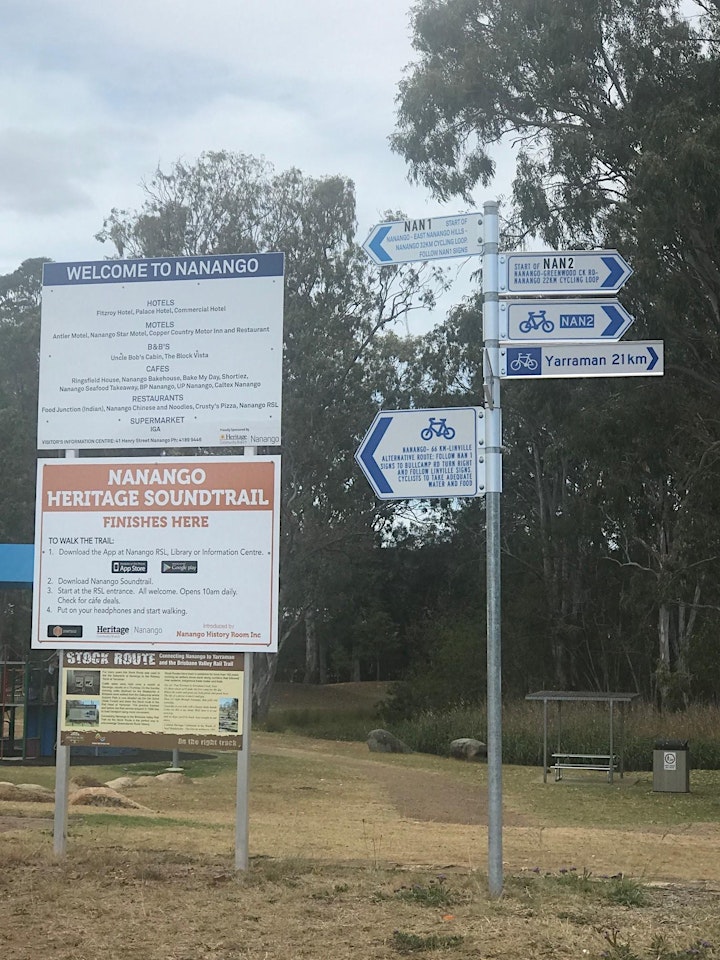 Nanango has cycling sorted! Thanks again to David Kenny and Nanango Cycling for image.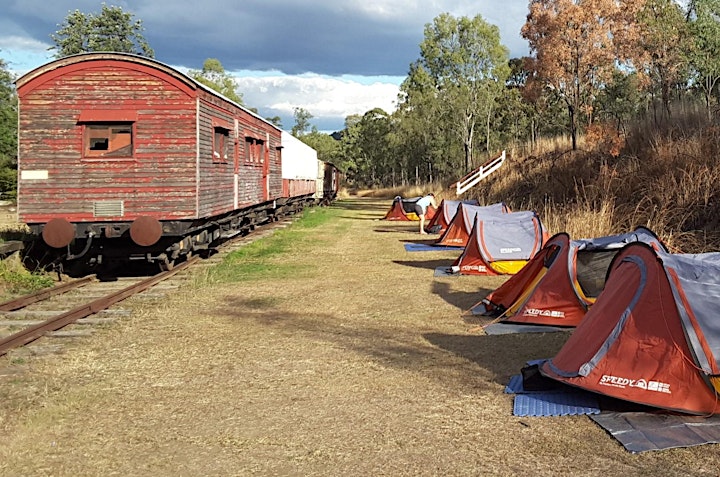 Camping at Linville on one of Arcadia's BVRT supported walks.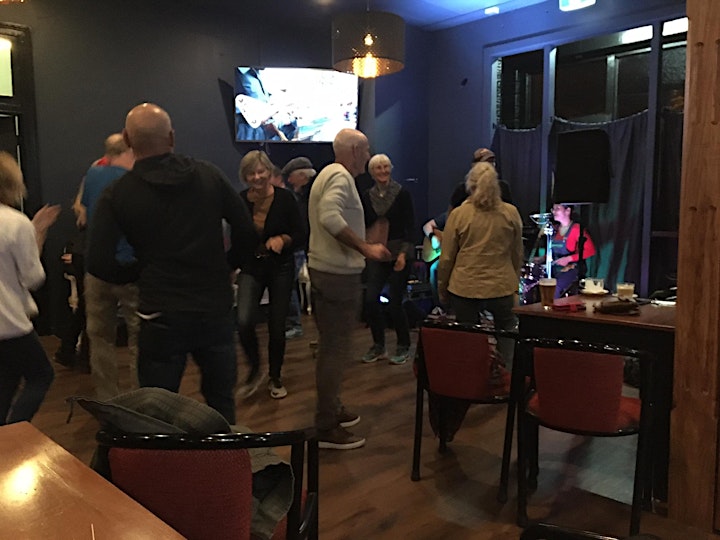 Riders rocking the Palace Hotel at Nanango, June 2021.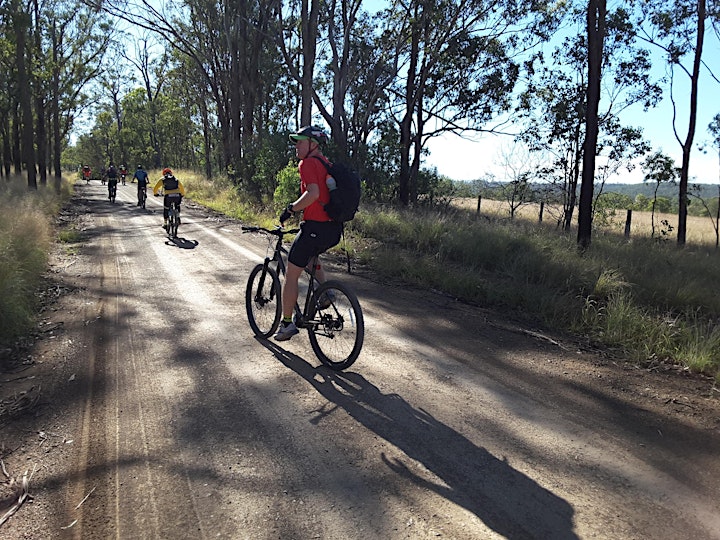 Riding east out of Nanango, June 2021.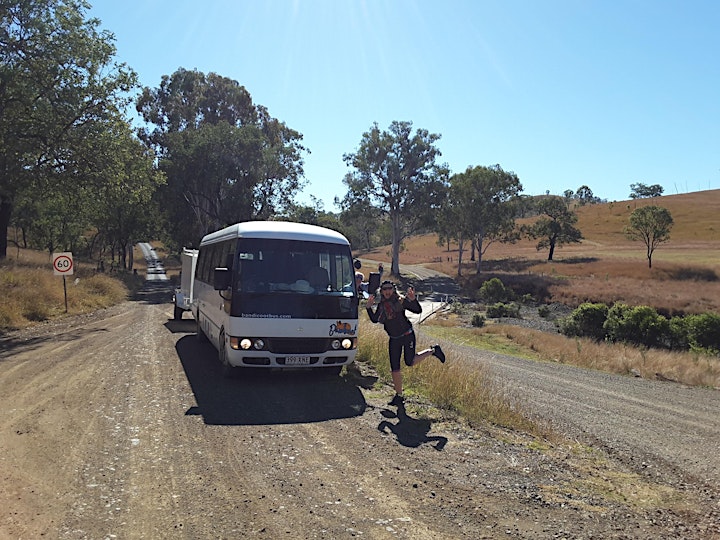 Junction of River Road (sealed, +250m climb) and Western Branch Road (gravel), 38km north of Linville. Riders can wait and take the bus for this climb.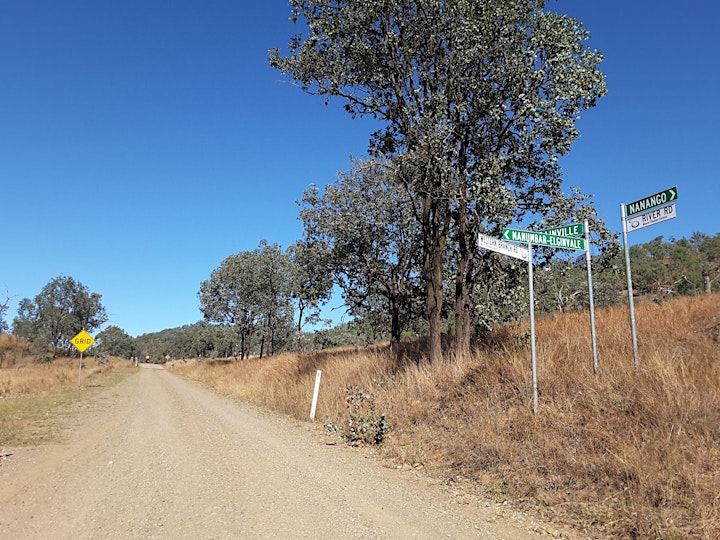 Great signage! Junction of River Road and Western Branch Road.
Organizer of Loopy Rail Trail Weekend - Linville to Nanango BVRT & Beyond 130km circuit