Description
Long Table Canapes
SGLBA's Long Table Canapés is the Association's premium content-led networking event.
It is attended by entrepreneurs, business owners, and corporate employees, all looking to grow their business and attribute tangible return-on-investment to their networking activity.
Usually attended by between 40 - 70 people, it is an intimate, professional environment conducive to increasing one's professional network, promoting one's business, and gaining new insights.
Like all SGLBA events, we invite everyone to attend. It is open to members of the LGBTI community, and its allies.
This will be an exceptional evening, with a diversity of topics and speakers. We look forward to seeing you at the event.
Agenda for the evening
5:45pm: Registration
6:00pm: Drinks and Canapés
6:30pm: Welcome
6:35pm: Macquarie D&I - Sharon Maynard – Macquarie
6:45pm: Martin Lakos (Brief economic update)
7:25pm: SGLBA/ Macquarie Conclusion
7:30pm: Drinks Canapés Commence
9:00pm: Conclusion
Dress code
Business / smart casual
---
Your speakers for the evening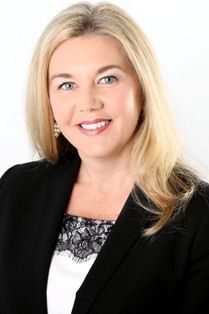 Sharon Maynard, Division Director, Business Banking at Macquarie Bank, will provide an update on what Macquarie's doing in the Diversity and Inclusion Space. Although Sharon will reference Pride@Macquarie, she will also make reference to the other Employee Network Groups and why Macquarie feel they are important to their business.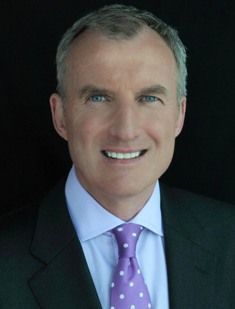 Martin Lakos, Division Director and Senior investment advisor will provide a broad economic update on where he sees the Australian and international economy heading. Martin has been one of Macquarie's leading media spokespeople for over 10 years. He is a regular economic and market commentator on the ABC (TV and radio), Channel 7, Sky Business, CNBC and Bloomberg.


Pride@Macquarie
Pride@Macquarie is Macquarie's lesbian, gay, bisexual, transgender and intersex (LGBTI) employee network group. Pride@Macquarie aims to promote a diverse and inclusive work environment with a focus on education and awareness of LGBTI matters, allowing all employees to bring their whole selves to work.
Across Macquarie there are three chapters of the network: London, New York and our headquarters here in Sydney. The network is open to all employees, regardless of sexual orientation.

Pride@Macquarie participates annually in the Australian Workplace Equality Index (AWEI), an Australian national benchmark on LGBTI workplace inclusion. Macquarie ranked seventh on the Index in 2015, up from fourteenth position in 2014, and was awarded LGBTI Employee Network of the Year in 2013.
>> Please contact Will Noble at networking@sglba.org.au with any questions