Come along for a queer-run consultation evening with City of Newcastle. Let's talk community priorities for our Local Social ten-year plan.
About this event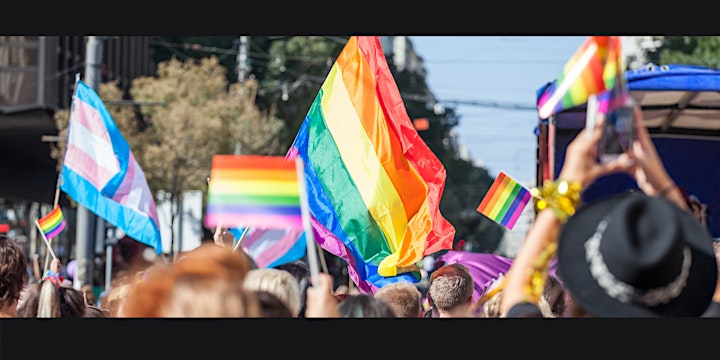 Due to the current COVID-19 situation, this event has been postponed.
Local Social - Make it Your Place
Bring your ideas, your perspective, your lived experience - and join a whole bunch of other queer folx doing the same.
The Community Planning and Development team at City of Newcastle are working closely with the Newcastle community to develop a ten-year strategic social plan.
Come along and join us, TQBT (Trans Queer Brains Trust), ACON, and Newcastle Pride for an evening where we get in a room and talk about social issues, priorities and actions.
The City of Newcastle Community Planning and Development team will be here to ask - what is important to you about living in Newcastle?
Our ideas and input will help them develop the new Local Social Strategy for Newcastle.
Let's team up and talk! Help get priorities from our community considered in long-term planning.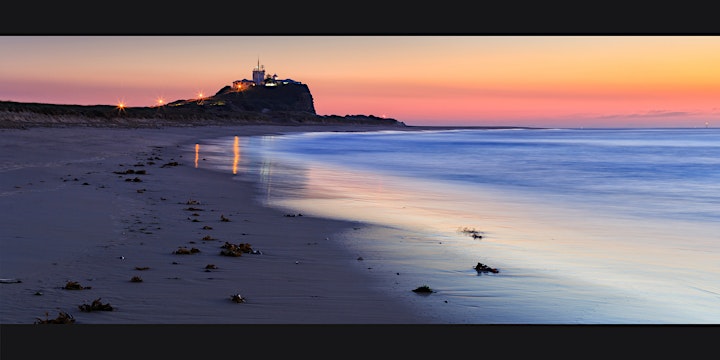 image description: Nobby's Beach at sunrise with rainbow-coloured water and sky.
Event Details
With our team of all-queer all stars, we'll be running an evening of facilitated small group discussions. We'll also have a big room and big screen, for bringing the breakout groups together.
The schedule:
- 5:15pm - arrival (bar open, canapes and networking)
- 5:45pm - introduction, breakout group discussion
- 6:45-7:15pm - break (food and refreshments)
- 7:15 - 8:30pm - breakout group discussion, wrap up
Food and tickets are free - drinks are pay for your own.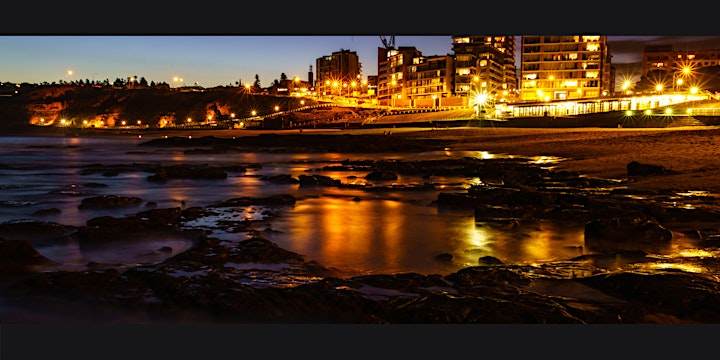 image description: rockpools and city buildings with ambient lighting, looking back towards Newcastle from Newcastle Beach at night.
What is Local Social?
Local Social is a ten-year social strategy plan run by City of Newcastle, at local government level.
We're working with City of Newcastle and our awesome LGBTIQA+ community to identify what our community's strengths are, what our short-term and long-term goals are, and what would help us thrive as a community.
And this is why we need you to come along and share your perspective.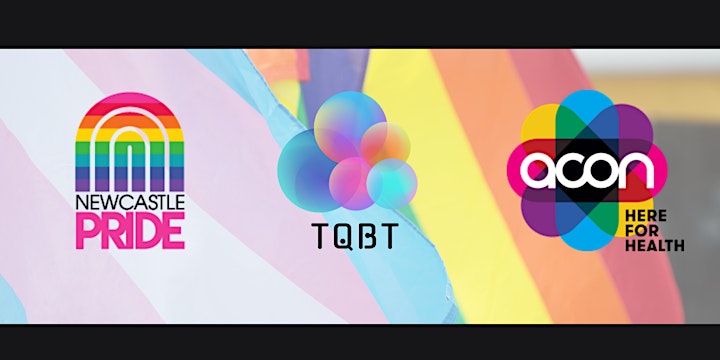 image description: the Newcastle Pride, TQBT and ACON logos on a background of waving trans pride and rainbow pride flags.
Who's involved?
This is a multi-agency effort - City of Newcastle, TQBT, Newcastle Pride, and ACON are all coming together.
ACON is NSW's leading health organisation specialising in community health, inclusion and HIV responses for people of diverse sexualities and genders
Newcastle Pride is an inclusive, vibrant and fun not-for-profit LGBTIQ community based organisation established in 2018. Newcastle Pride celebrates sexuality and gender diversity in Newcastle, Lake Macquarie and the Hunter Region within and outside our community.
TQBT, or Trans Queer Brains Trust, is a start-up collective of trans and queer people with brains. We're a professional network who run events, consult, and do projects. We believe our community has value, and we're putting our money where our mouth is by paying people to work.
If you want to know more, you can email sparrow@tqbt.network.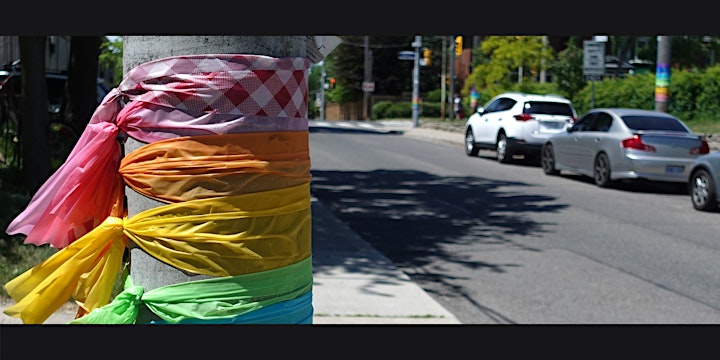 image description - silk ribbons in Pride flag colours tied around a pole on a neighbourhood street with parked cars and trees.
Venue and Access Info
The event is being held at The Civic Playhouse. Entry is from Hunter Street. We'll have door people and Pride flags so you know where to go.
The venue is fully accessible, with a lift for the entry, and accessible bathrooms. Bathrooms will also have gender-inclusive signage. The discussion groups each have their own area, and all areas are accessible. The most accessible area, with the least amount of moving, is at the back of the theatre.
We'll have the whole venue to ourselves, and we'll make it a really queer space. We've got name and pronoun stickers for the day. The event is designed, run, facilitatated and hosted by queer people. It'll be a welcoming vibe - no clipboards!
Public transport is available to Civic, with a light rail stop and buses. There is parking, including a limited number of accessible car parks close by. The best parking is directly across the road at Newcastle Museum.