Local Food Launchpad 2016: Pitch Night
Description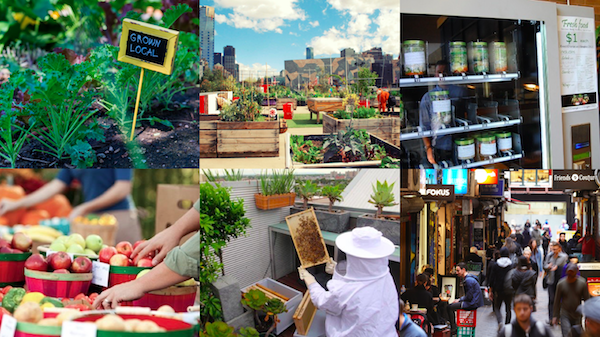 Known as one of the world's most liveable cities, Melbourne is Australia's fastest growing capital city, with a population expected to reach 8 million people by 2050. To support a city in which all can thrive, we need a food system that is healthy, sustainable, secure and socially inclusive — from paddock to plate. Not only is this good for people and planet, a vibrant local food system is also good for business, and provides a foundation for a resilient future.
To improve Melbourne's food system, and sustainably grow Melbourne's local food economy, City of Melbourne, Doing Something Good and Open Food Network this year ran a ten week accelerator program to support the development of socially innovative local food enterprises and community projects. Now in its second year, The Local Food Launchpad, works with passionate and visionary Melbournians to grow their capabiilty to innovate, creatively solve complex issues, build partnerships, design strategic interventions and scale their social, environmental and economic impact through a diverse range of ventures and activities.
This year's participants will be launching social enterprises, workshop programs, mini-documentaries, local food promotion campaigns, community growing programs and small scale farming opportunities. In additon to working to improve our food system, many of these initiatives are also seeking to address key issues affecting our cities most vulnerable, including the long term unemployed, newly arrived refugees and our growing number of homeless people. The innovative operating and business models are being developed to be replicable and adaptable, and hold real potential to make change at scale.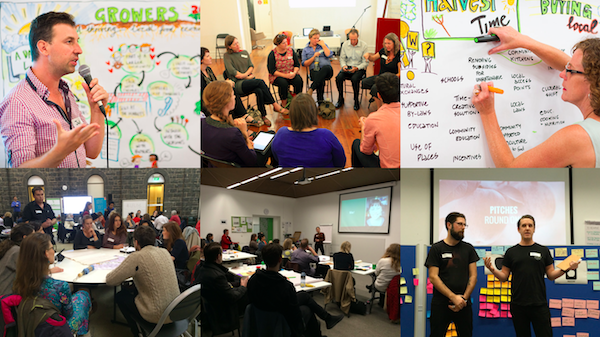 Join us for the Local Food Launchpad 2016 Pitch Night, and hear 11 big ideas from 15 passionate, creative and innovative Melburnians working to shape a healthy, secure, sustainable, resilient and socially inclusive food system. Find out what they learned and the opportunities they identified through market research, customer interviews, prototyping and user testing, and hear how you can be part of their vision for a better food future, and grow a thriving local food economy for all.
The night will feature a special guest speaker with an inspiring view of the future of local food, attendees from some of Victoria's most innovative social enterprises, and fresh, tasty finger food lovingly prepared from the good people at STREAT Catering.
If you're interested in developing your own local food enterprise or community project, want to know how you or your organisation might support others to improve Melbourne's food system, or learn how you can sustainably grow your city or town's local food economy, please join us for an inspiring and thought provoking evening.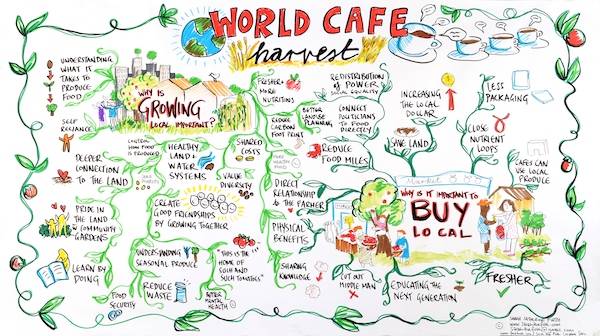 Local Food Launchpad 2016 has been produced by Doing Something Good in partnership with City of Melbourne and Open Food Network. Learn more about Local Food Launchpad 2016 at http://doingsomethinggood.com.au/local-food-launchpad-2016/