About this Event
A Message from Scanlan & Makers:
We regret to inform you that the Local Colour exhibition & launch, as well as Eat Your Colours event by Scanlan & Makers for Melbourne Design Week will be postponed indefinitely due to rapidly worsening public health conditions. We hope that this effort, along with that of so many others can contribute to slowing the spread of COVID-19.
This decision was not taken lightly, as so many of our community have poured hours of effort into bringing you a unique, beautiful event that we were so excited to share with you.
Thank you to so much for your support of this special project. We will be rescheduling at a later date, so please join the Scanlan & Makers world of colour by following @scanlanandmakers on Instagram or sign up to our mailing list at www.scanlanandmakers.com and you will be first to know when the new date has been set.
Until then, wishing you good health,
Clare Scanlan,
Director, Scanlan & Makers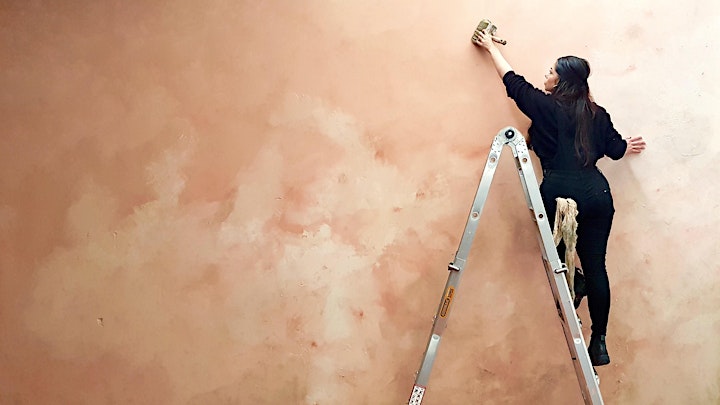 Sip local beverages, snack on local tidbits and listen to a discourse on the importance of locally made paint and colour for the built environment.
If you're a colour aficionado looking for inspiration, or just looking for some sweet hangs on a Thursday evening, come down to Scanlan & Makers Collingwood studio and immerse yourself in beautiful, Melbourne-made slow-colour.
Join Scanlan & Makers as we celebrate our 'Local Colour' project: a collaborative colour collection made with local ingredients, the hues derived from the local environment, as seen through the eyes of Victorian designers, artists and creatives. Unique colour, made by hand and designed for a Victorian light and lifestyle.
We're very excited, so we have collaborated with our friends Mockturtle and Justine McAllister, who along with Scanlan & Makers will transform the warehouse studio into an epic painted wonderland inside and out for your viewing pleasure.
On the night, we will host a panel discussion around the notion of Local Colour with expert panellists including award winning interior designer Kate Challis, and more to be announced.
The discussion will pose the questions: how can materiality and colour transform our experience of the built environment? What does a local palette look like? Who decides? What are the advantages of choosing local in the design and construction industry?
The wonderful contributors to the local colour range include:
Mike Baker, Kate Berry, Kate Challis, Collarts School of Interior Design, Design Office, Cassie Leatham, Elyse Macdonald, Justine McAllister, Mockturtle (Meg Milton and Joe Peter), Heather Nette-King, The Ownership Project (curated by Kylie Blackley), Therefore Studio, Sarah Weston, Jordan Wood