Description
I love llamas! and I love sewing! If you share my love for llamas and sewing, this workshop is for you! Suitable for boys and girls, we can make a unique llama to suit your style.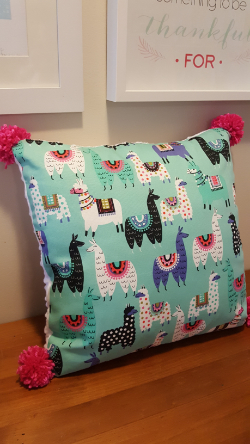 We will start the day creating a square cushion with a delightful llama print on the front and a lovely soft minky fabric on the back. Add some pom poms to the corners for a fabulous finishing flourish!
This project is a great way to practice:
- sewing straight lines
- sewing corners
- hand-stitching.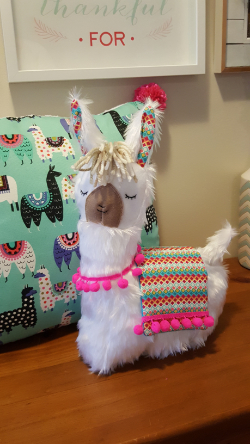 Then we will move on to this gorgeous llama softie that if great for cuddling or as a decorator piece in your bedroom. We will learn:
- how to make darts
- how to sew curves
- how to hand-embroider a face
- how to work with faux fur.
This workshop runs from 9am to 3pm. Bring along a packed morning tea, lunch and drinks, I will supply the rest! All fabrics and accessories are included. One sewing machine is provided per child.
I look forward to seeing you there!
Tracey