Description
After almost 30 Years of Publishing, LOTL will introduce major changes. The re-launch will end the Free to Street Model and will introduce a Subscription Only based Print and Digital Publication.
JOIN OUR LAUNCH - TAKE HOME YOUR OWN COPY - ENJOY DRINKS AND FINGERFOOD
I N T H E I S S U E
Every Issue includes a mix of content, appealing to the Lesbian, Bisexual and Heteroflexible woman.
FASHION TREND
UNIQUE PERSPECTIVE
We are committed to diversity and inclusion, when it comes to body image
• Androdygnous Models
• Embrace your body
• Destinctive Looks
THIS MONTH
VISUALLY PLEASING
Every Issue has been dedicated to a specific topic, which will include beautiful photography with a
modern layout.
SHOPPING TIME
A GUIDE DESIGNED FOR OUR READERSHIP
Every Issue features a special seasonable GIFT Guide for our readers in Australia:
• The latest gadgets and technology
• Sustainable Gift Ideas
• Family Time
TRAVELLING
ALWAYS ON THE MOVE
For nearly 30 years our award winning travel journalists have provided content from across the globe,
featuring destinations, festivals, travel tips and new trends .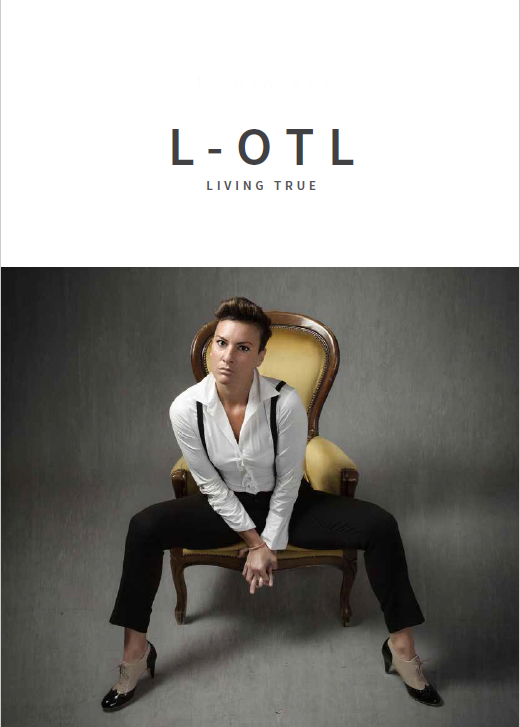 ---
ED I T O R I A L C A L E N D E R
(4 Issues, 84 pages, Beautiful thick uncoated paper)
Autumn
Featuring exclusive lush lesbian living, including interior and outdoor design, plus a focus on health, fitness and renewal.

Winter
L - OTL is showcasing inspiring people. Hear the voice of the modern female executive, artist, activist, plus exclusive celebrity interviews.

Spring
L - OTL embraces a more expansive view of beauty. From androgyenous fashion to body image , most distinctive looks to dress a beauty and a beast.

Summer
This Issue is packed with inspiring and beautiful photographed food, drink and travel stories, appearing alongside seasonal recipes.